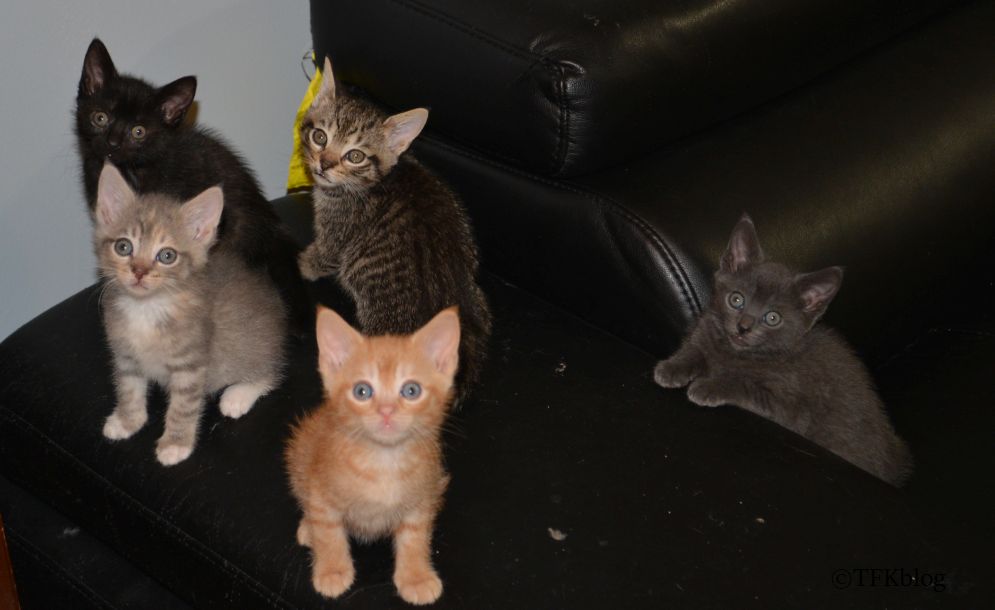 I'm not really sure why, but the kittens have all started hanging out on the couch nearest the door I come in and are there when I visit them in the morning. There are plenty of more comfortable (and frankly way better for photos) than this, but this is what they chose.. so this is what I have to work with.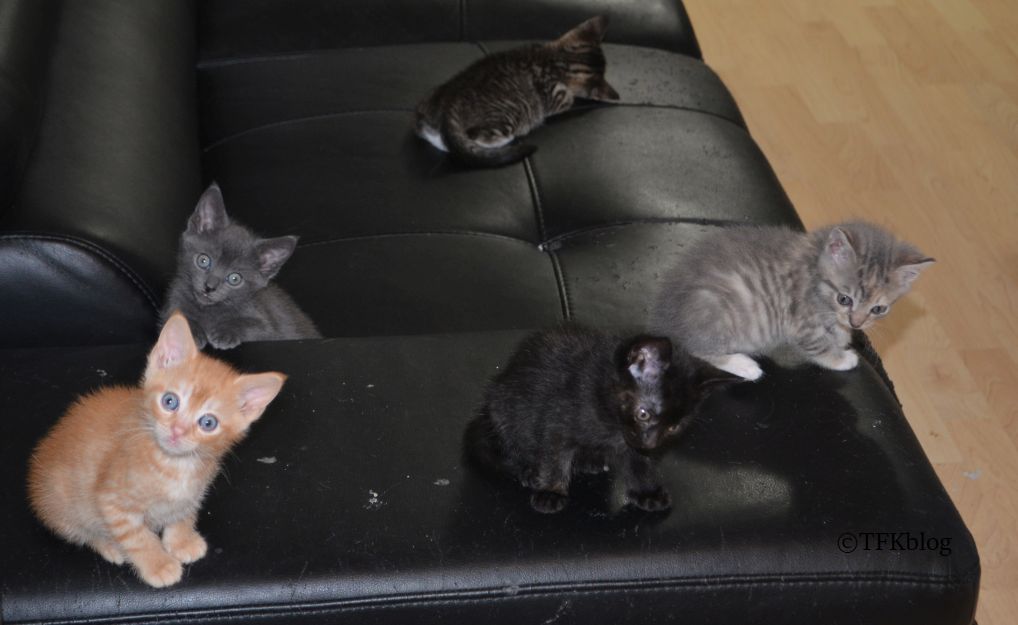 I have no idea what Agate is doing in this photo, but if you look at the back of her head it looks like she has another set of eyes there - or is that just me?
They are growing like weeds. When they went to the vet with me at the end of last week they were barely a pound.. now they are practically a pound and a half. They really need to stop doing that.. I mean come on, Sunsweet's eyes haven't even changed yet!