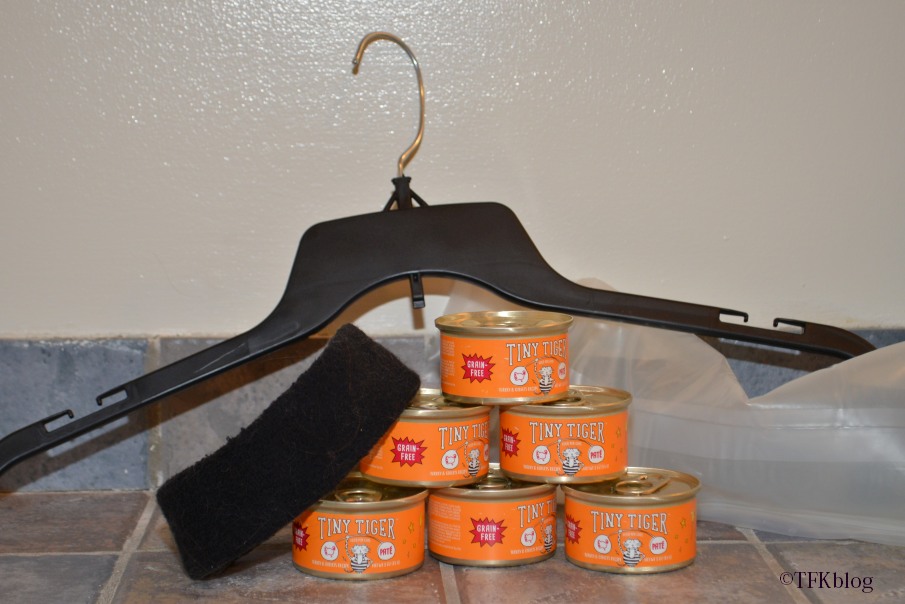 What does a hanger with a twisty hook, a sweatband headband, and a bunch of canned food have in common? They all help me give fluids to my cat without a lot of complaints.
Muffin started developing kidney issues a while back and we want to make her as stable as we can so I have recently started giving her fluids. She has never been a fan of the building fluid bulb when getting subq fluids in the past, so I wanted a way to distract her. The easiest way to distract her is with food, but the feeling of the fluids would get her walking around to get away from it and it would dislodge the needle. This would result in contamination of the needle and fluids all over the place.
The solution? A headband. I don't remember where I got it but it was the perfect size to fit around Muffin's middle. I've used it on a few of my cats and it works well for the smaller members as well as the larger ones.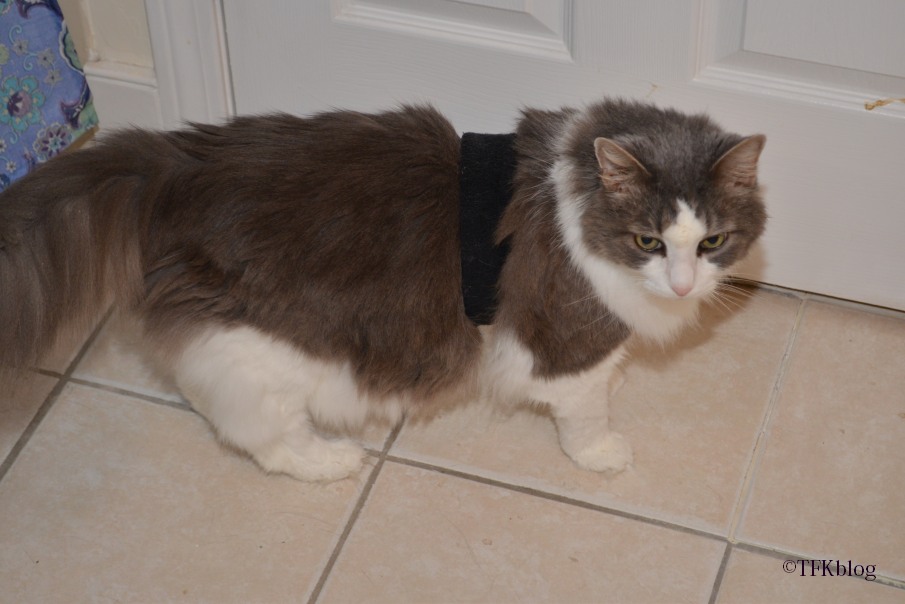 I then take the fluid line and fresh needle and feed it under the sweatband to get her used to it. She walks around while I put a can of food on a plate for her.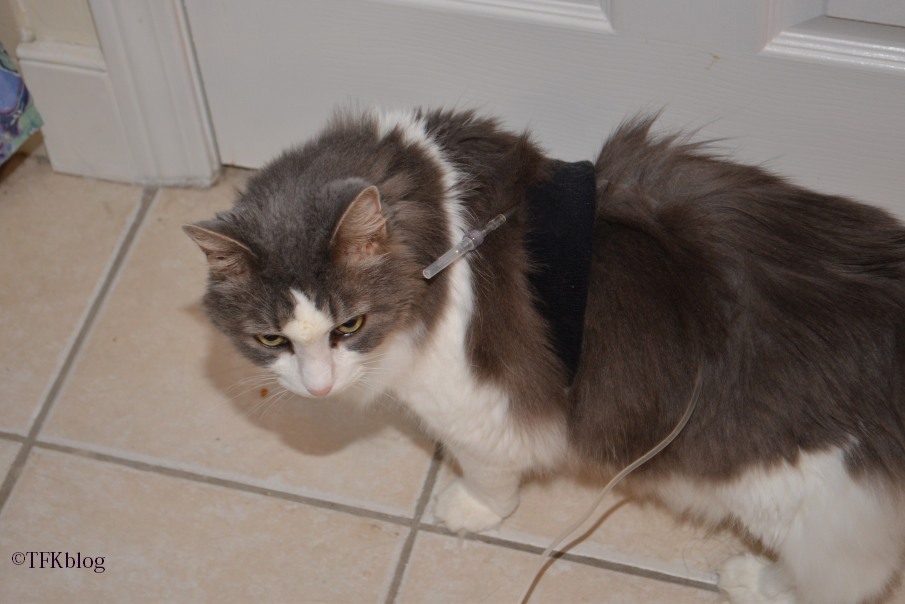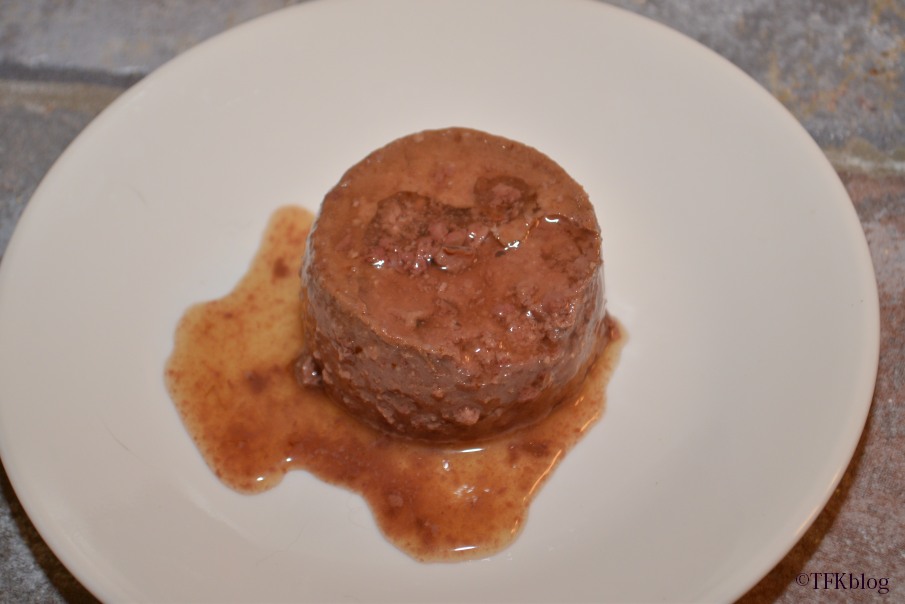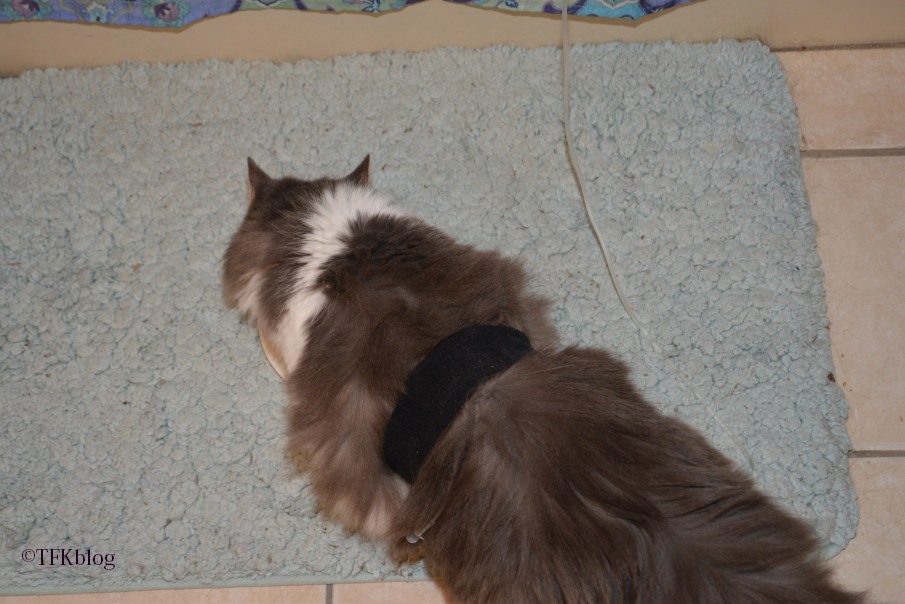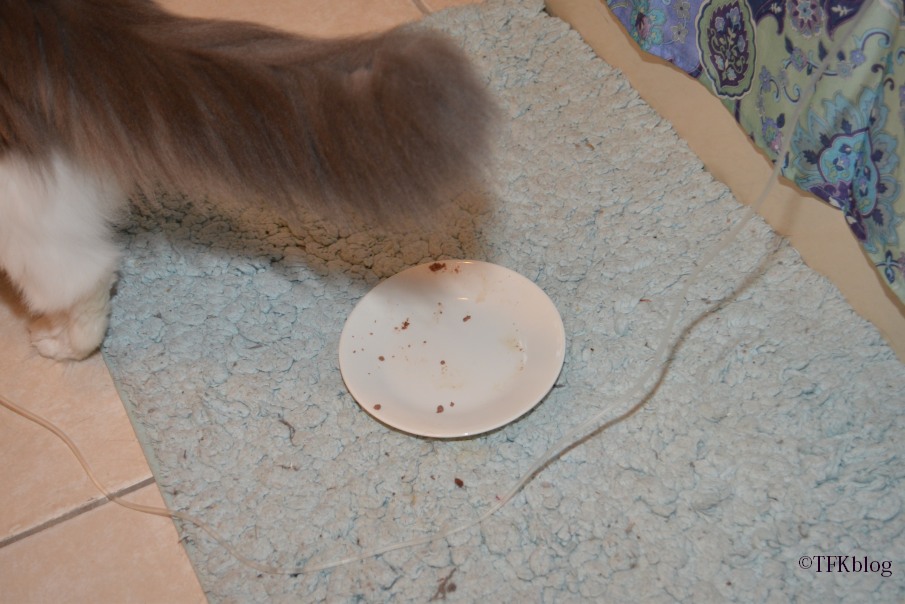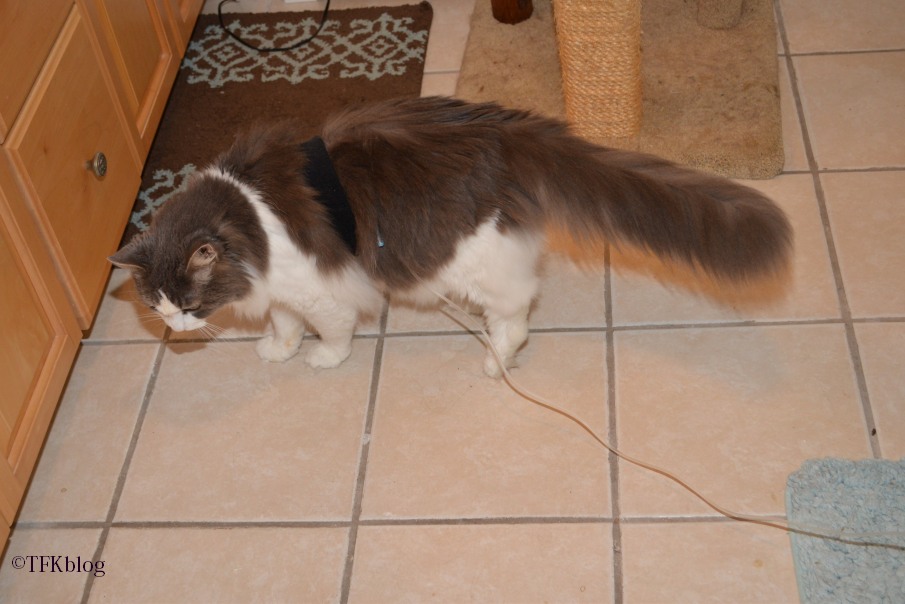 I am able to slip the needle into her and start the fluids flowing while she was eating. She gobbled the food down so quickly she was done before the fluids were. Fortunately, she is able to walk around and still receive the rest without risk. The pressure of the headband distracts her from the bulb of fluid forming under her skin so she doesn't try to remove the needle or lick her back.
The hanger? It makes it easy to hang the fluids from a high point so that gravity helps the fluids flow faster. I can put it on the door, or the curtain rod, even on the curtain rod or the cat tree, whatever is convenient and it keeps the front of the bag visible to me so I can see how much fluid she is getting.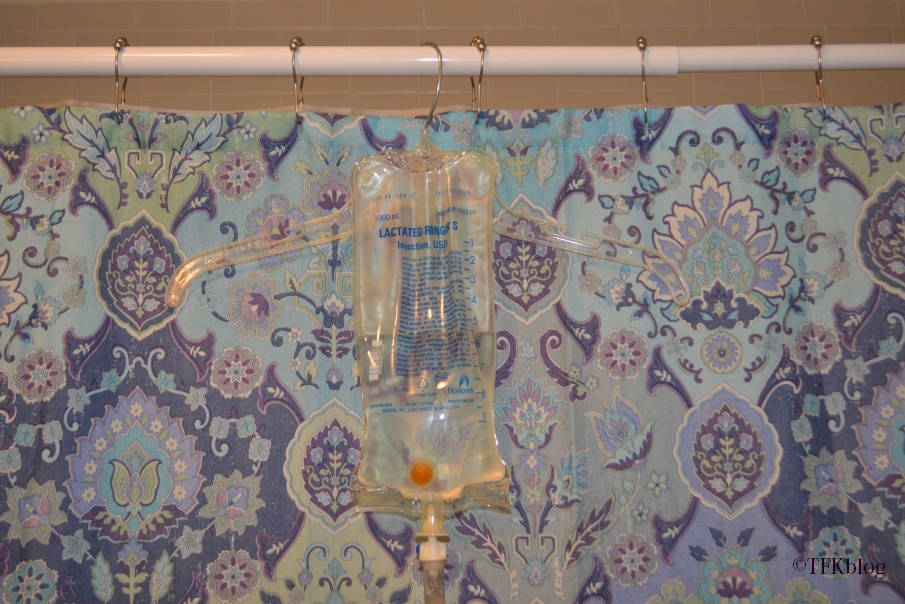 I hope my tricks help you if you ever have to give fluids to your cats..