January:
This year started out, once again, without kittens. We had just moved to NH two months before and we were not settling into the house as well as we had hoped. It was a nice home, but it just didn't suit our needs. We had plans to renovate it but we were having a hard time getting anyone to help us with that and so we were quite frustrated.
I took some time to write a post about
FeLV
and
I bought a new chair
that I really like and I got a very good deal on. Yes, the blog was quite boring
February:
March:
In April,
Jack started shivering
. I do not know if this was connected to what ended up taking his life in just a few short months, but I will regret not looking into this further. The vet wrote it off as his being an old man and it was very cold when he would do it. She was most likely right, but hindsight is never kind, is it?
This month I also went to
Kansas City
to go to BlogPaws. I was chosen as a Chewy influencer and they contracted with me to pay my way; my hotel stay and airfare. Unfortunately, I still haven't seen reimbursement for despite contacting them several times on this
I also wrote up a post about those
little black cysts that cats get in their ears
.. mostly because we were having issues with them.
May:
May finally saw kittens back on this kitten blog.
Michaela came to me pregnant
and
gave birth here
.
I also shared with you my trip to the
Great Plains animal shelter
(wow, not one post about Jack all month.. but there was
one about Fleurp
)
June:
September:
Things were going well in September, unpacking this time around went much smoother, things were falling into place, the kittens were doing well - even if
they were being obnoxious
and were
ready
to move on - and then
things went south quickly
and then they
got worse
.
As for The Crew, I noticed things weren't as they should be with Muffin and Jack. Muffin went to the vet and it was recommended that we
give her fluids
more often so I blogged about doing that in conjunction with a sponsored post hoping to make it a little more shareable and interacted with as sponsored posts are what keep a lot of bloggers going. Supporting those, commenting on those posts (not just here but any blog you visit) helps a great deal.
Jack's symptoms were minor and I was trying to decide if they were even a thing.. as I tend to be paranoid and no more so after things go bad..
I also shared more
photos of the deer that visit my backyard
October:
December:
Looking forward: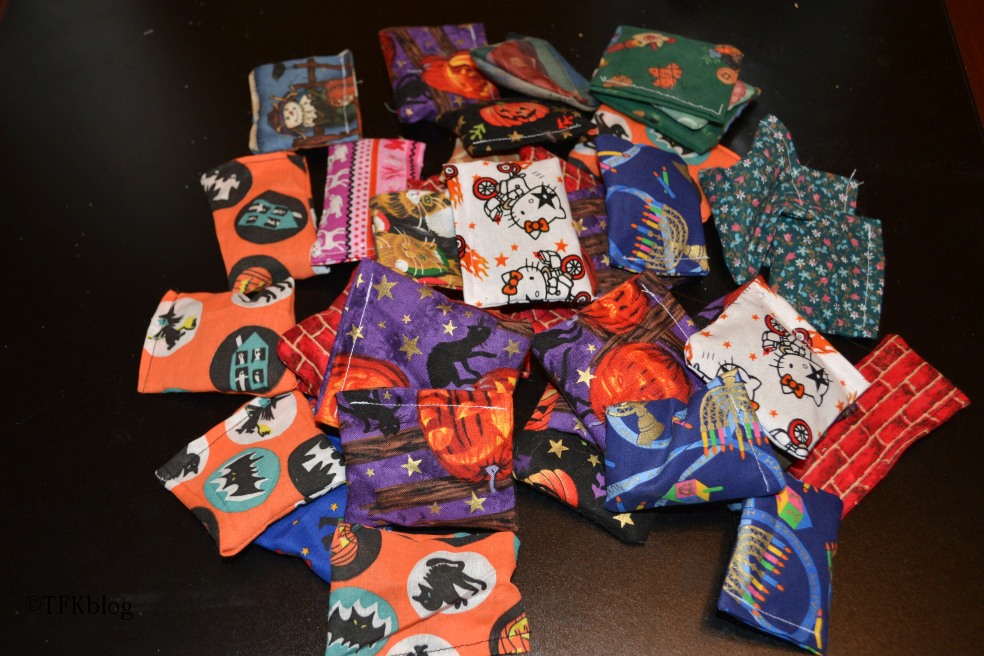 toys I made in 2016
I also want to take a moment and thank you for taking this journey with me. Whether you have just joined us or are a long time reader, I appreciate you taking part of your day to spend with my kitties. Your support is greatly appreciated.
I have mentioned this before but it has been a while - Your comments, your time, shared with me, helps me do what I do. Being active in rescue and within online rescue communities, I see so much of the bad side of pet ownership. It is people like you, who value cats, who find value in a little blog on the corner of the internet that helps remind me that there is good out there, that there are people who think cats are worth more than toasters..