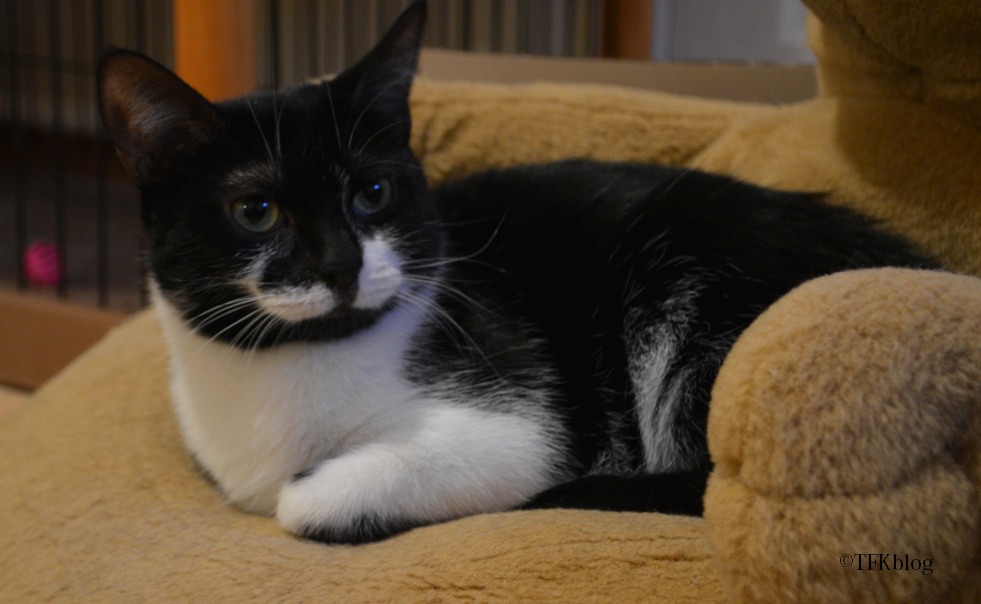 Two-year-old Darcy arrived at Casa de Gato on October 8th, 2018 pregnant and scared and with absolutely no use for human beings what so ever.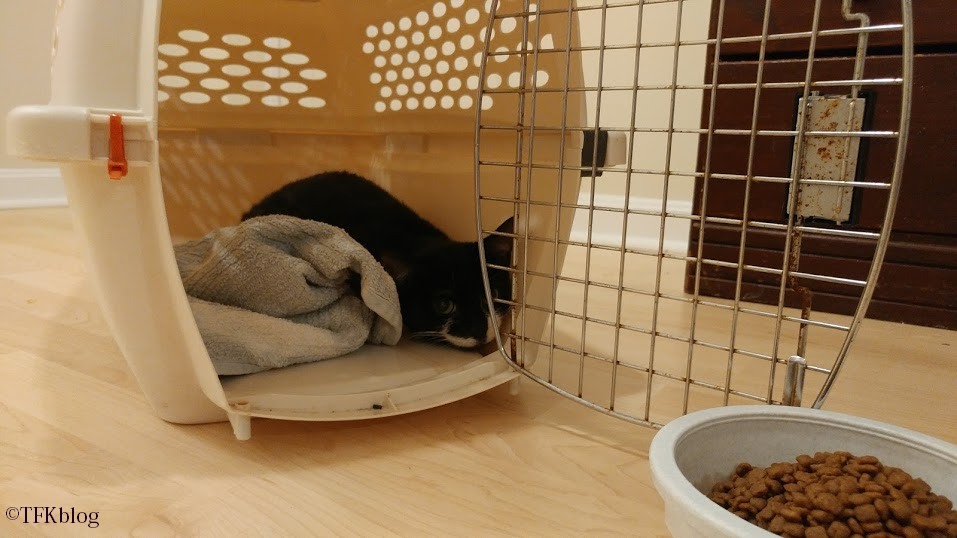 She gave birth and raised three beautiful babies and then when the kittens got too big to be contained in the bathroom I was fostering them in she took Onyx's kittens under her wing as well. In time, Onyx came to accept other kitties and Darcy showed just how much she loved other cats. She has excellent manners and is very respectful of cats who aren't used to her. People were still intimidating. Despite the obvious fact that she was fearful of us, she never lashed out. She had a slight incident when we tried to vaccinate her, but that only resulted in our having to clean up some urine and poop.
Then we brought Butters in and Darcy wanted to be friends with her in the worst way. Butters was not interested though. I don't know if it was because she was intact or she wasn't used to other kitties but Darcy was still very respectful and kind with Butters and kept trying to win her over.
Now that Butter has also moved on, Darcy is in the kitten room all by herself and she is starting to come around to getting attention from those weird humans. As long as we go and sit on the couch she comes right over and asks for attention. She loves to lay down next to me and have her ears scratched and her belly rubbed and is content to hang out with me for quite some time. Most recently she has started doing this..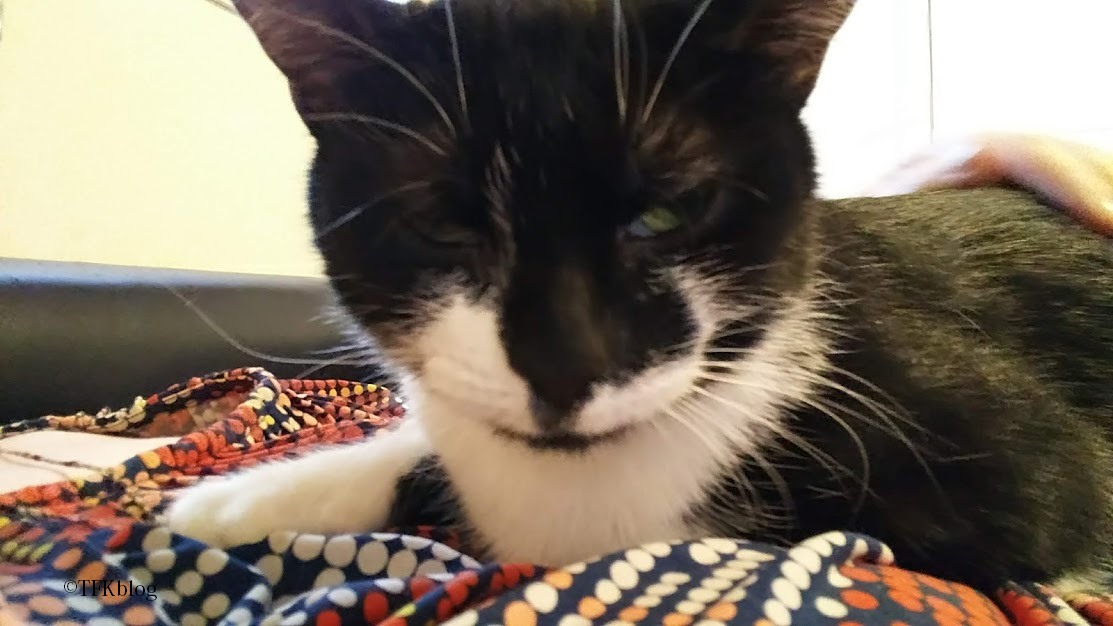 Yes, that is Darcy on my chest. yes, she climbed up there all on her own.
Darcy also LOVES to play. I have a fishing pole toy that I am going to send along with her to her new people because she loves it so much. It is always a favorite with kittens, but I will feel better knowing her new people will be able to engage her in something she loves. Other than running and hiding when people come into the room she is almost a completely normal house cat now. Even to the point of deciding she wanted to investigate the rest of the basement just now.
So, if you know anyone in the market for a kitty that likes other kitties and won't get underfoot and trip them and has a quiet house could you please share her with them? She is the kind of kitty who likes to snuggle up with you as you watch tv, who will play with you, and who is very neat and tidy and who hasn't shown a moment of being destructive.
If you are interested you can fill out an application
here