This past weekend the kittens made weight and went off to the spay / neuter clinic and poof, we now have adoptable kittens.
The future owners have been contacted and I know they are all chomping at the bit to get them, but they have been in recovery mode here making sure that they remain in good health until that time comes. Wednesday they have an appointment for their health exams and if they come home with me from that I will be surprised. (I won't mind, but I'm guessing not)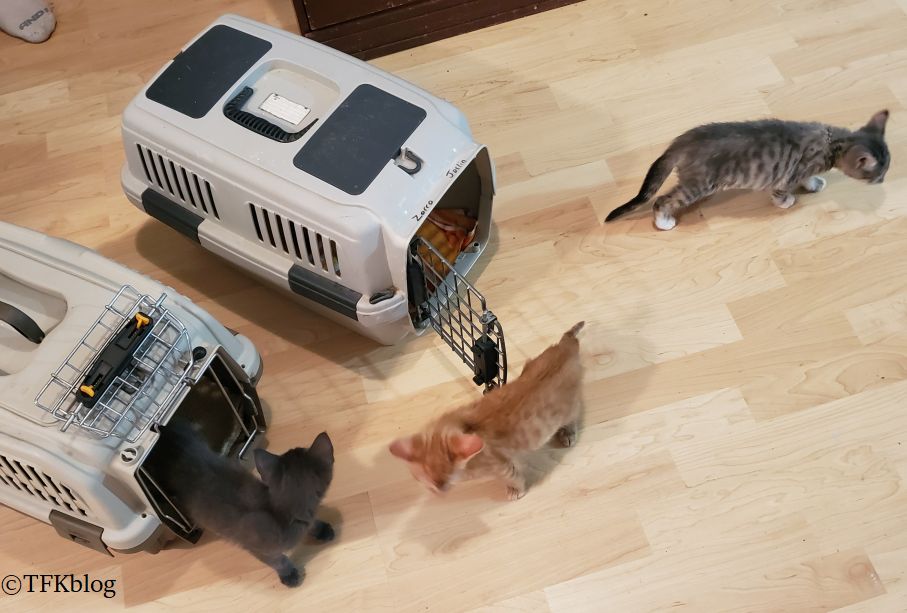 They were still a little groggy when they made it back to me. They were slow out of their carrier and while they were hungry and ate, they didn't eat much. I checked on them again a few hours later and made sure they had enough food for the night and they did.. but like most when they have surgery, this is what they really wanted to do..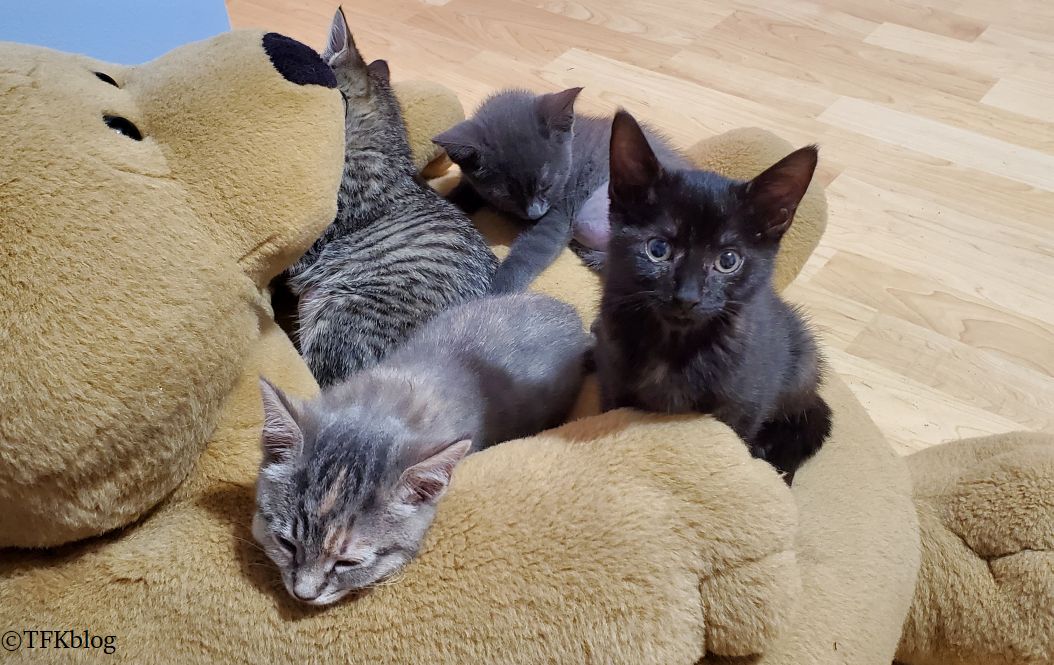 Sunsweet wasn't quite sure why his sisters were a little more testy than normal. His belly felt weird because of the tattoo but he wasn't in nearly as much discomfort as they were so he ended up wandering off and sleeping elsewhere.
They have recovered quickly. Midnight had a second incision for some reason and is taking a little longer to be back to normal, but she is totally okay and they are all active and playing and eating .. oh how they are eating.. oh how thankful I am for all of the donated food..
This was a very nice bunch of kittens.. it was wonderful getting to know them and help them grow.. but I will say, next time I'm so lying about kitten weights.. cause the disappointment from excited future owners when they aren't making weight when they are so close.. well yeah.. 😺 I can't blame them in the least.. I'm getting excited to meet my next batch of kittens (no, there aren't specific kittens waiting for me)