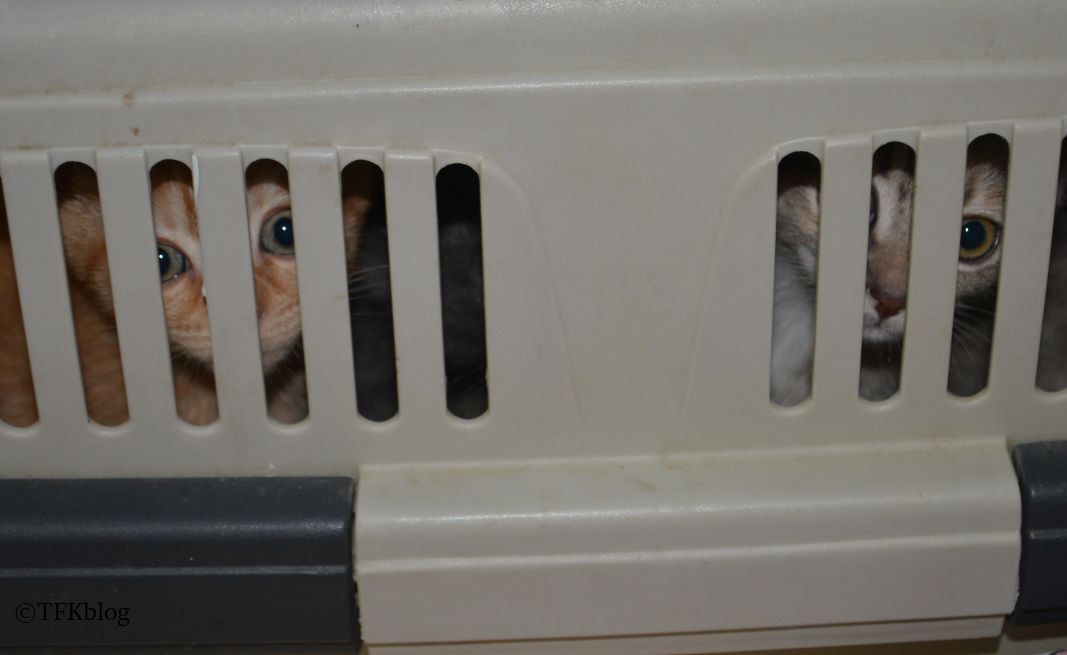 I was told that the kittens had a vet appointment on Wednesday at 3pm so I packed the kittens up and off we went. I went down to the foster room and packed up their blankets (so they would have something to smell like them) and some of their favorite toys and then rounded up kittens.
Sunsweet and Marble were the last ones to be snagged and when I turned around to find them they were sitting close together on one of the toys in the room. It was so sweet. I have said it before if they weren't picked to be adopted together I would have insisted on it.
I picked up Marble and gave her some love and plopped her in the carrier and turned around to find Sunsweet and found he decided to "use the restroom before leaving".. he is such a good boy.
Their physicals went well, no reason to put off adoption. The fecal was negative, they didn't have a fever, their heart and lungs sounded good.. so the rescue took them from me for their adoptions. Two were that afternoon another was to be the next day.
I knew it was coming, but to come home kittenless is hard.. that's okay though, the room needs a good cleaning and I'd like to get up the climbing wall we have planned.. (ha ha ha.. with this heatwave coming probably not). I also want to change out the sink in the bathroom and put new flooring down. I'm trying to decide if we want to replace the toilet that is in there and I'm thinking I do.
But I do have to say, I hope I get kittens before all that happens (since I've been looking for a sink for months now and haven't settled on anything at this point)
One final look at Hedy's kittens..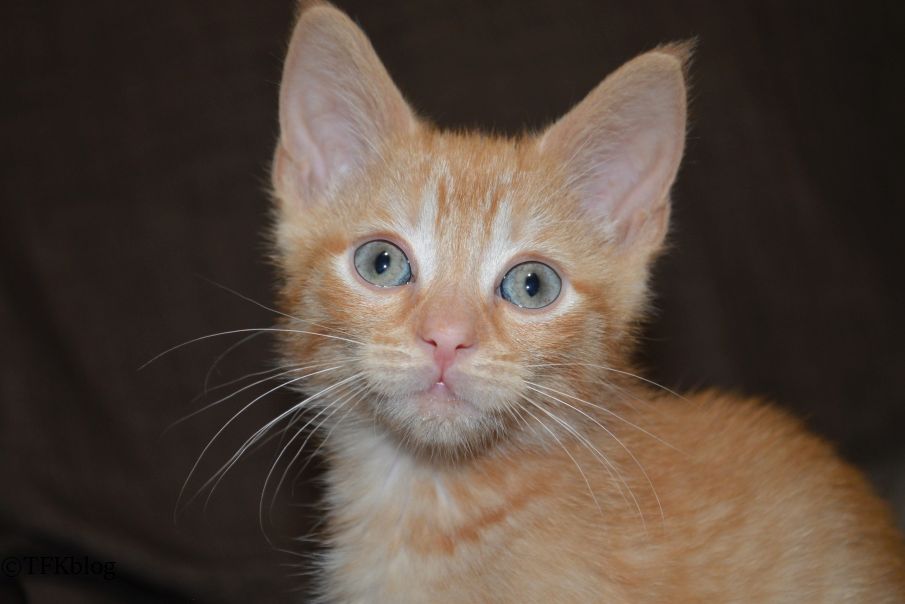 Sunsweet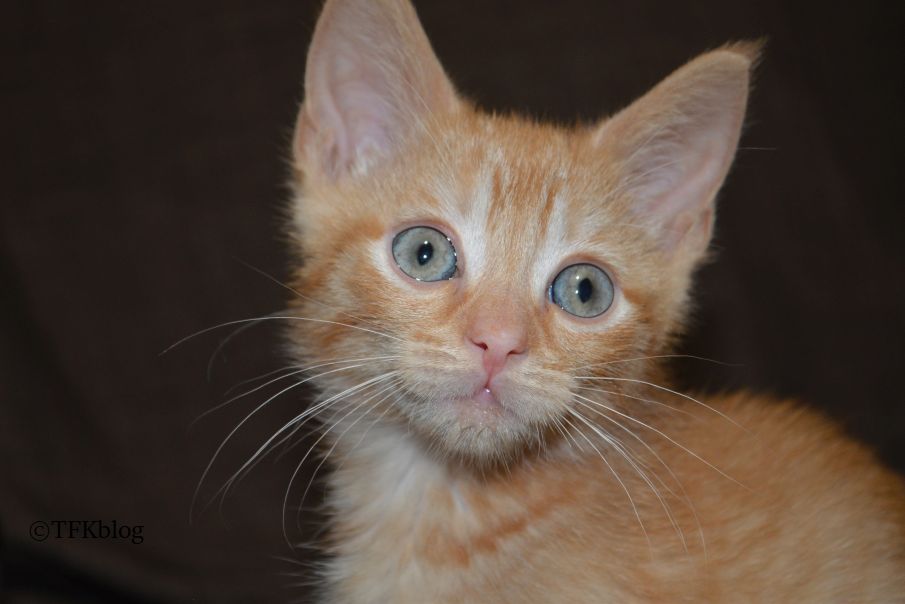 Sunsweet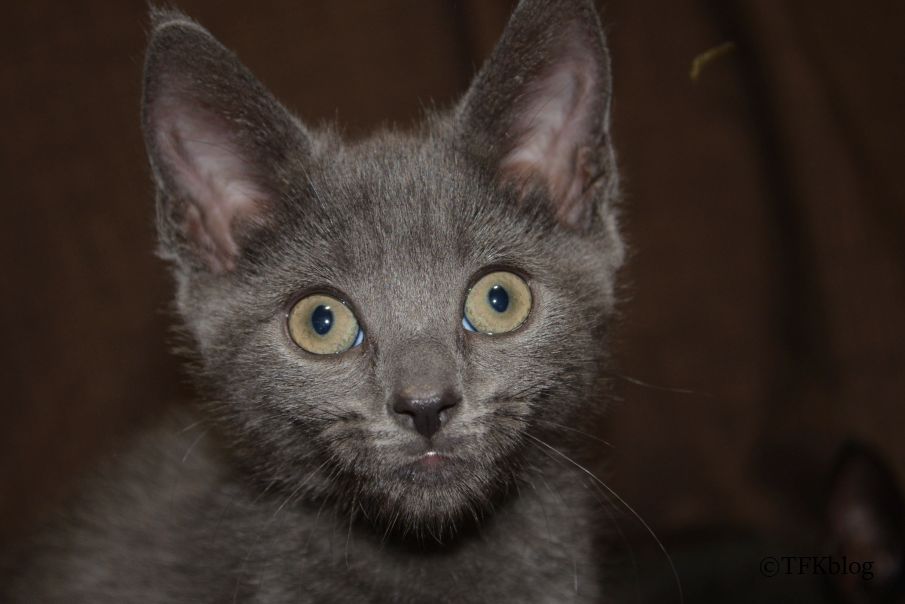 Slate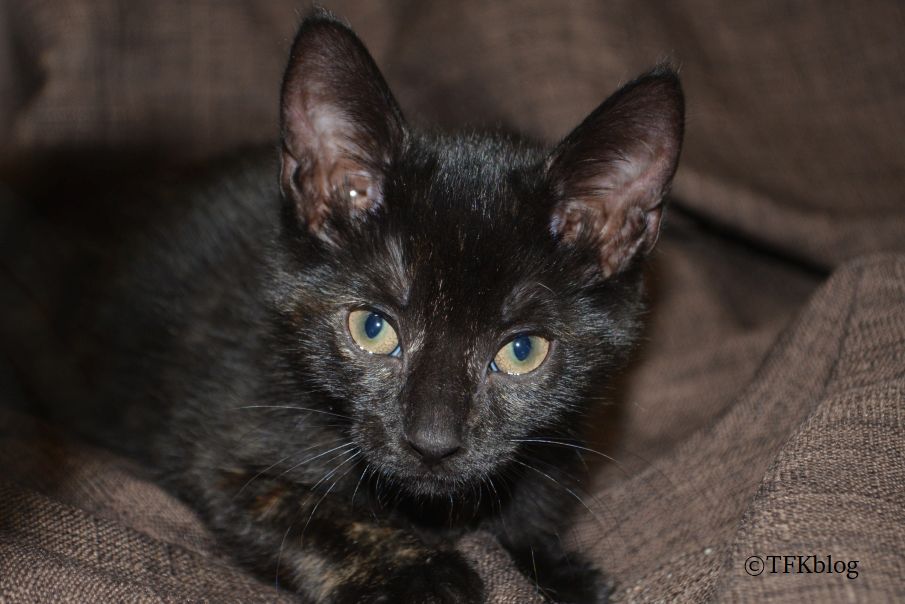 Midnight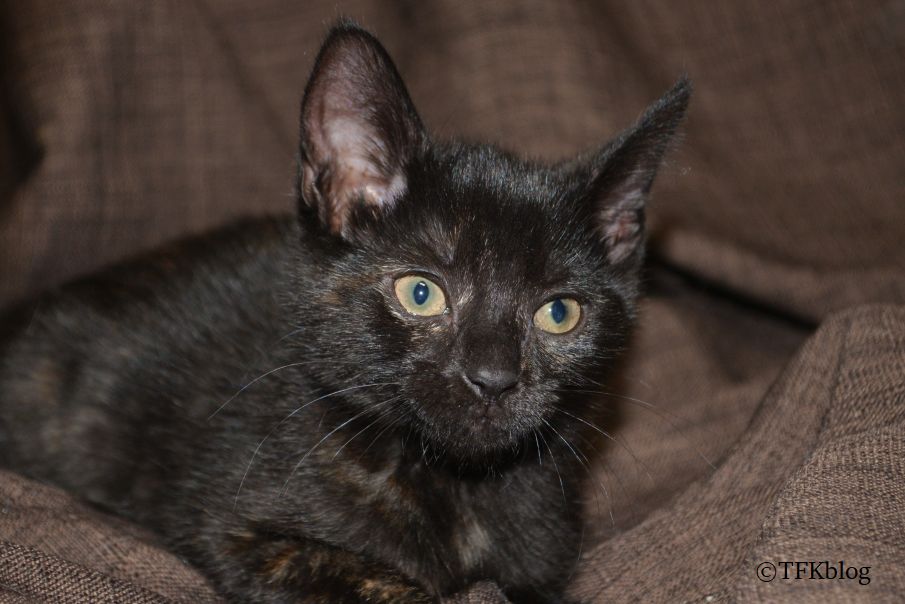 Midnight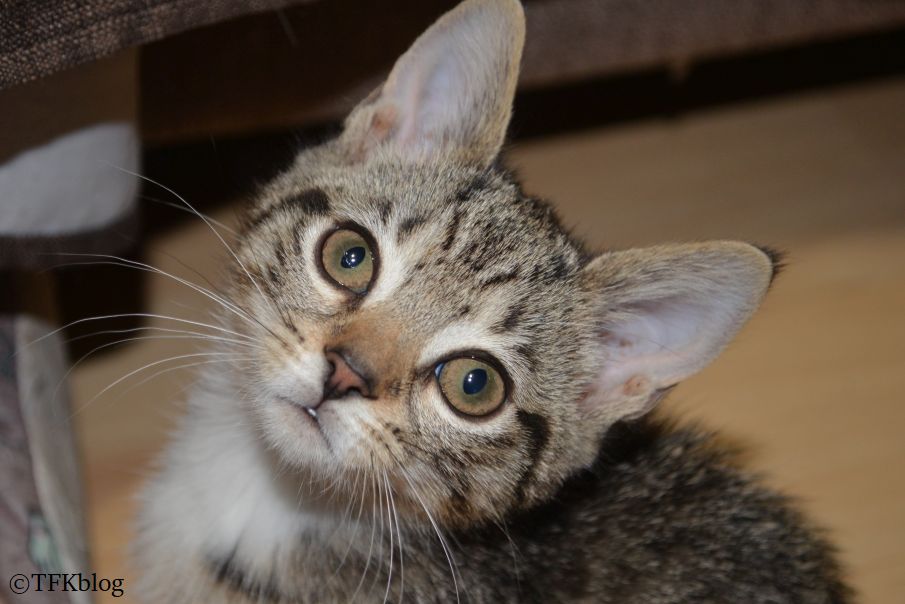 Agate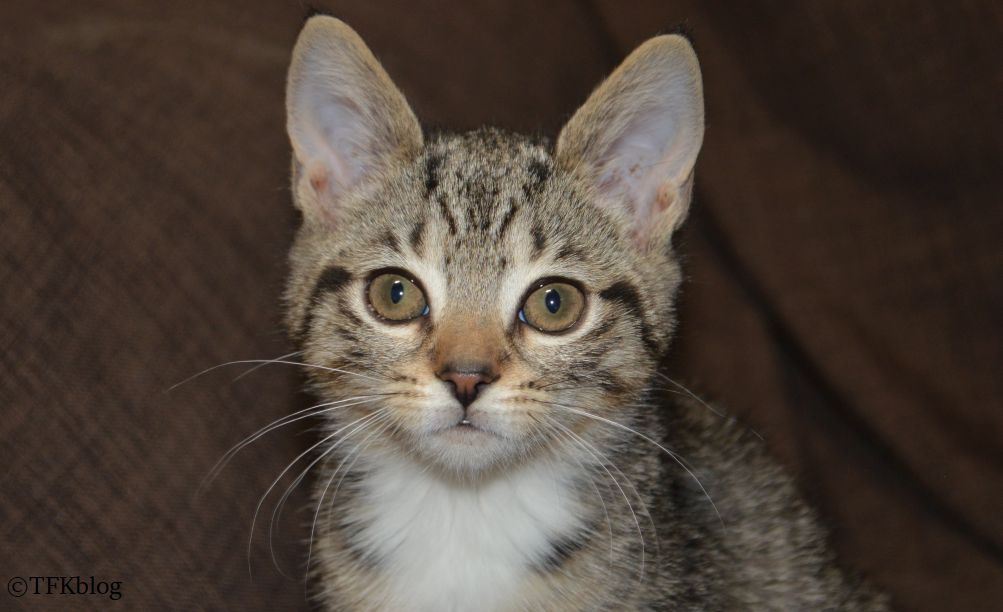 Agate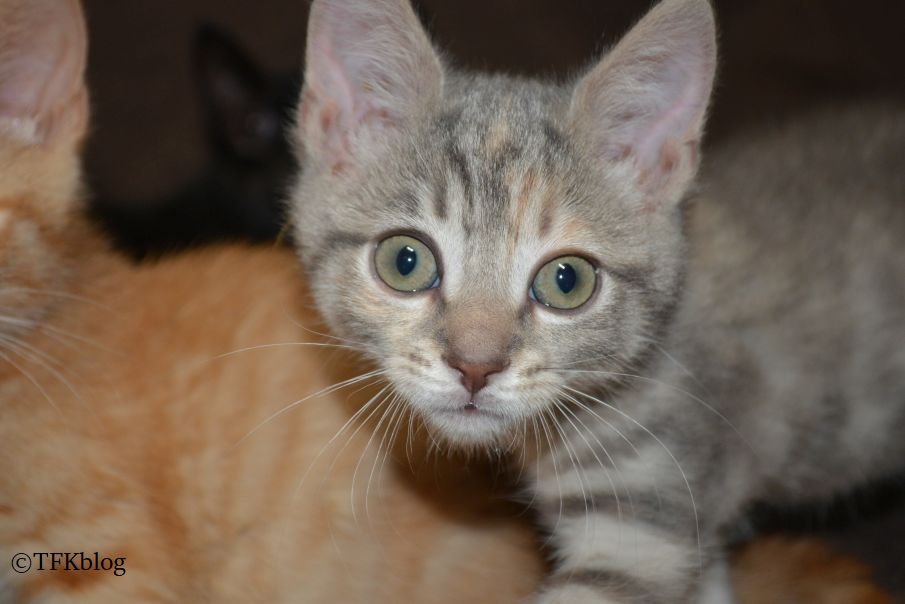 Marble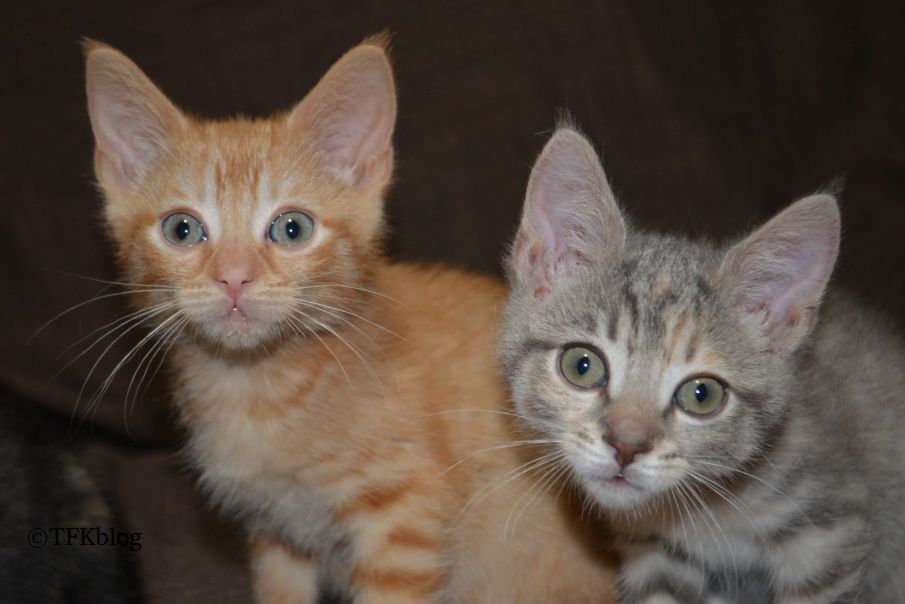 Sunsweet and Marble - being adopted together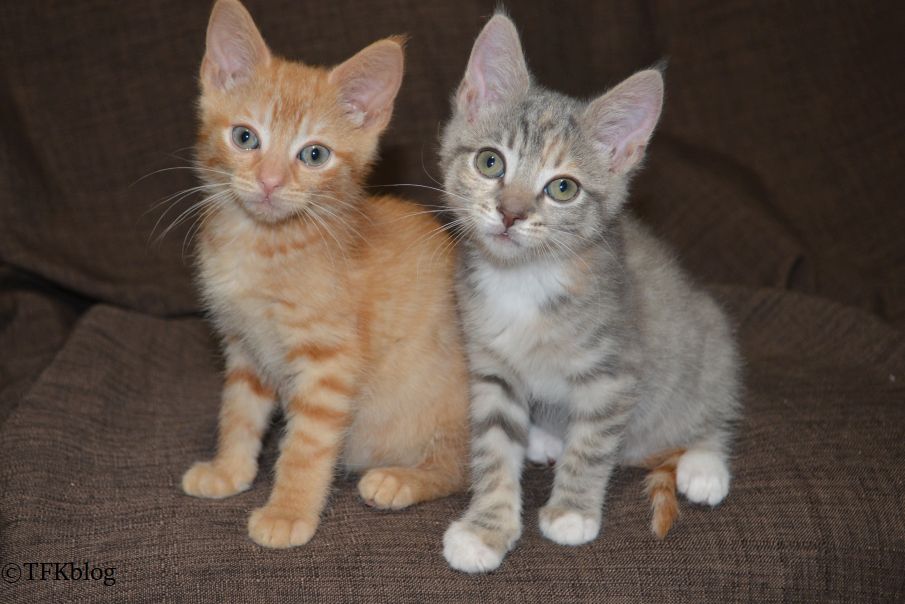 Why Marble, when did you get an orange tail?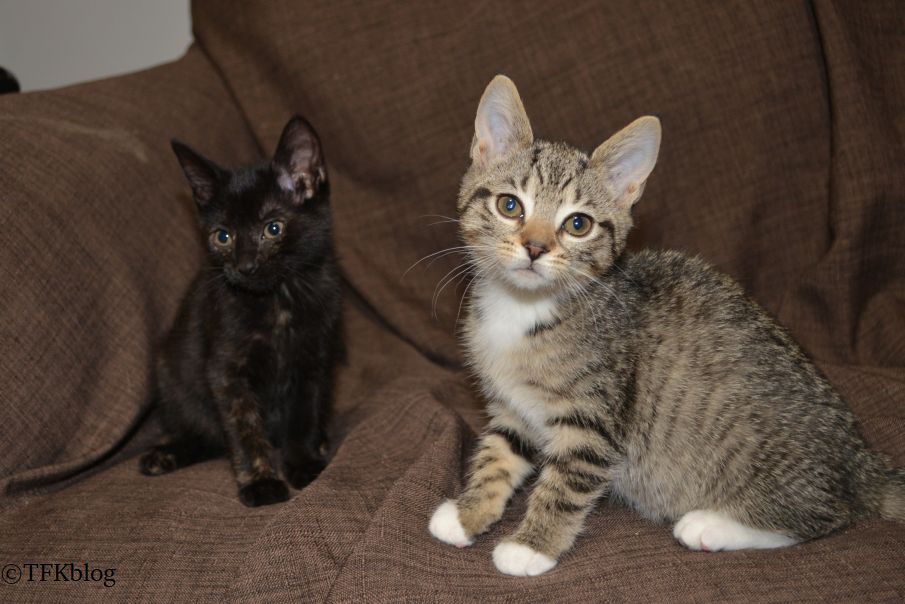 Midnight and Agate - and yes, the size difference is real
They are also going home together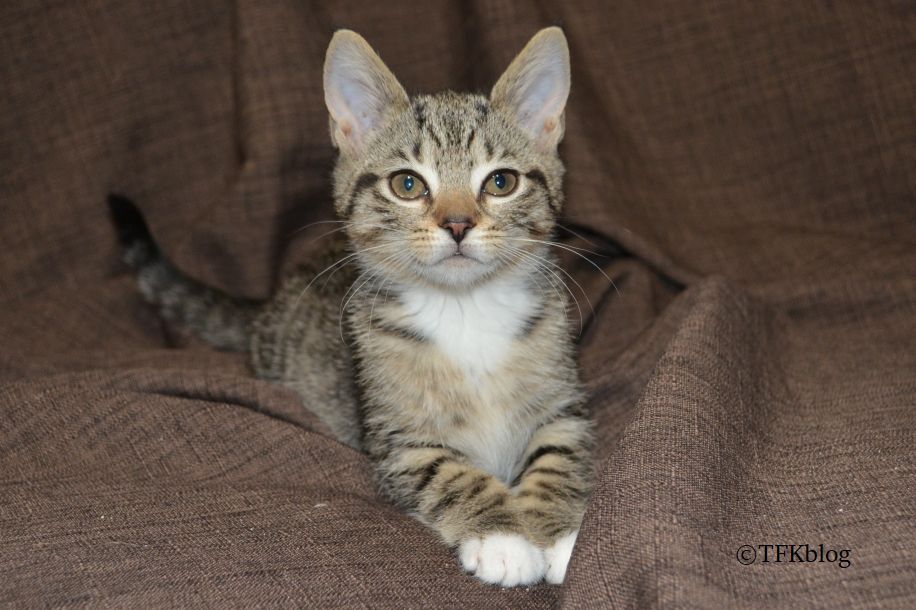 Agate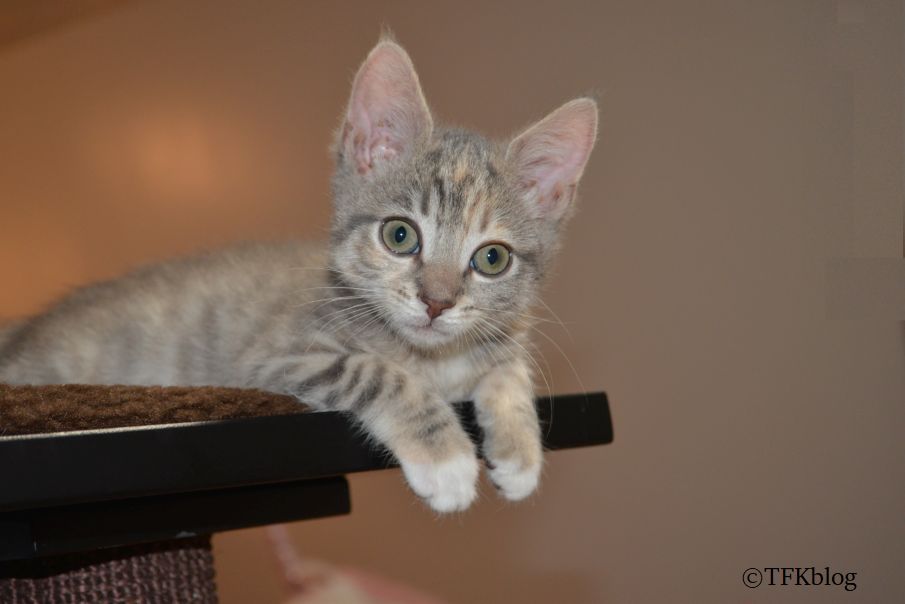 Marble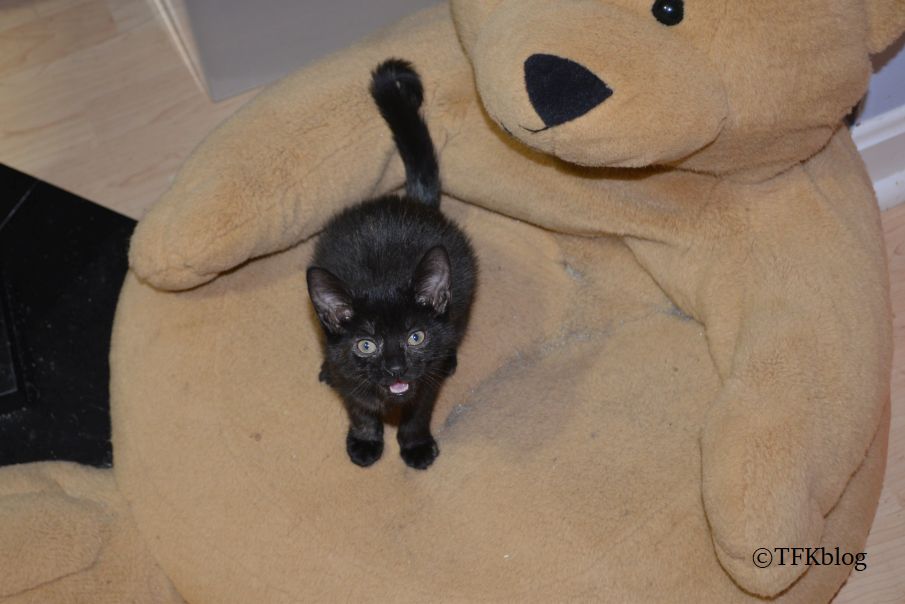 Midnight says "Goodbye"