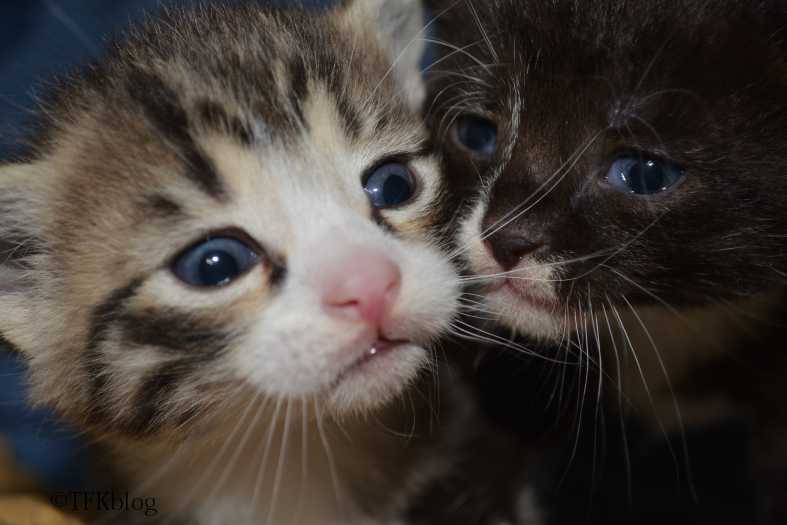 I don't usually do a 'how they are doing' post during the middle of the week but since the last post was less than stellar I thought I would let you know what is going on. I started supplementing the kittens with kitten milk to help them get some easy calories and to help mom. Four hungry kittens draining her dry wasn't going to help her build up her resources so she could make a good milk supply for them, Initially they weren't thrilled, fake milk is never as good as the real thing, but when they realized what was going on they were all too happy to drink it... well three of them, The black and white kitten (without the white blaze) wasn't that thrilled to eat it at first but he was the heaviest of them so I wasn't worried. They thrived with the extra calories and are now heavy for their size. It is interesting feeding them. Most kittens eat a good deal and then stop. I put them down and let them walk/waddle around for a while which causes them to burp and they take some more formula and then they are happy until the next feeding. These kittens do this five or ten times.. which can be frustrating not only for me, but them and mom... she is not a fan of listening to them scream.
Last night I was giving them some formula and it was coming to the end as each one would only take a little bit of formula before turning their head - I think the formula was becoming cold - and my foot was falling asleep, so I put all of the kittens back in the basket with mom and moved the formula out of the way and I laid down on my side. Mom jumped out of the basket and walked up towards my head and around to the back of me. I thought she was going to go eat some more while her kits were relatively quiet, but instead she gave me a full body flop rub... you know when your cats rub up against your ankles when they are hungry and you are about to feed them, well she did it from my shoulder to my behind.
I replied "you're welcome" and instead of going to eat she turned around and rubbed up against my back again from my behind to my shoulders. She walked around to my front, rubbed up against my hands, walked around to my back again and rubbed on me again. It went on like this for five minutes or so, back and forth, making biscuits and purring the whole time she was walking and rubbing. Yes, I think she is very thankful to get out of the shelter and have a very nice quite place to nurse her kittens and have a nice supply of food. She's put on some weight too. She was 6 lbs 10 oz the other day, she was 7 lbs 1 oz last night.
Serious paws crossed that the rest of their stay is completely uneventful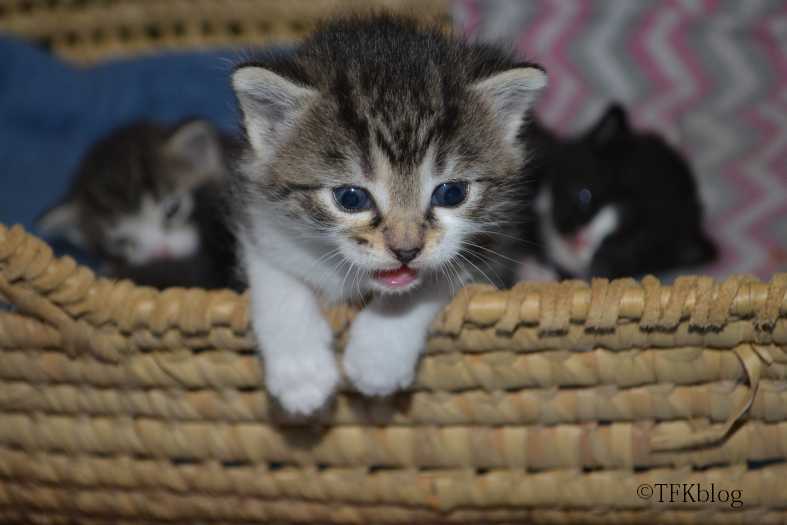 feed me (girl)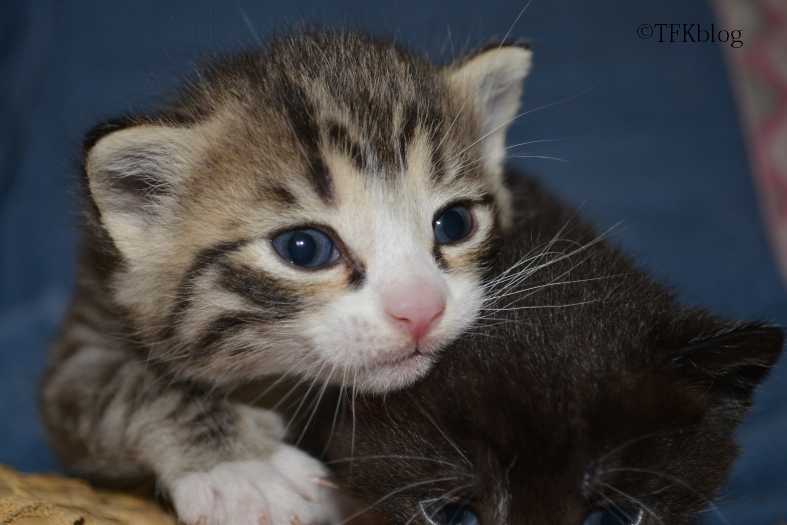 Feed me not him!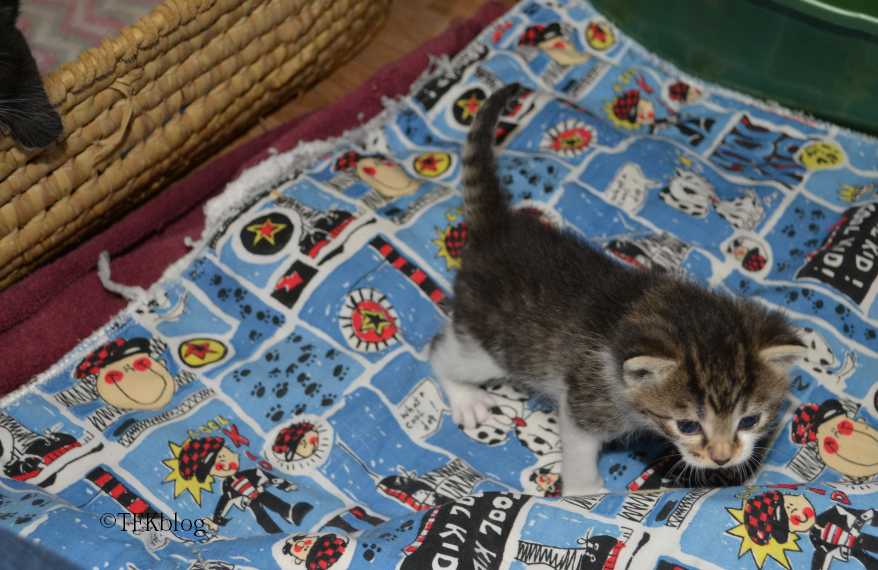 No no, feed me first! (she was the first to escape the nest)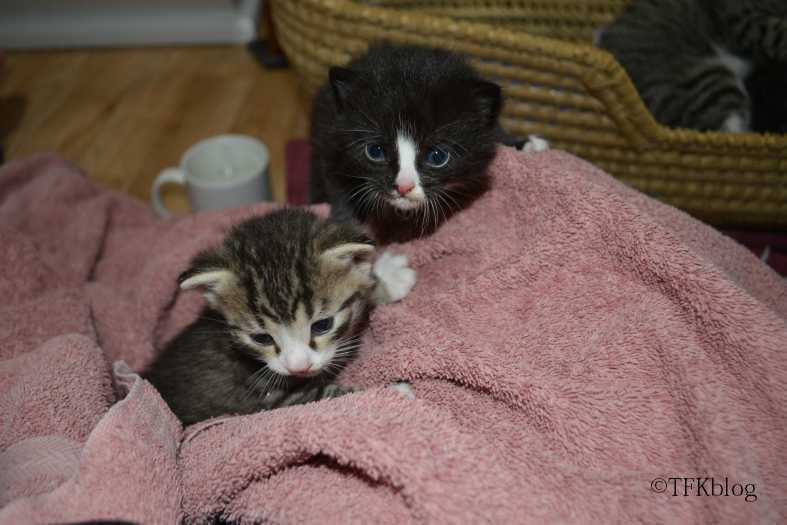 You were feeding my brother, but I'm here now so feed me!
(the black kitten climbed out of the basket on to my knee)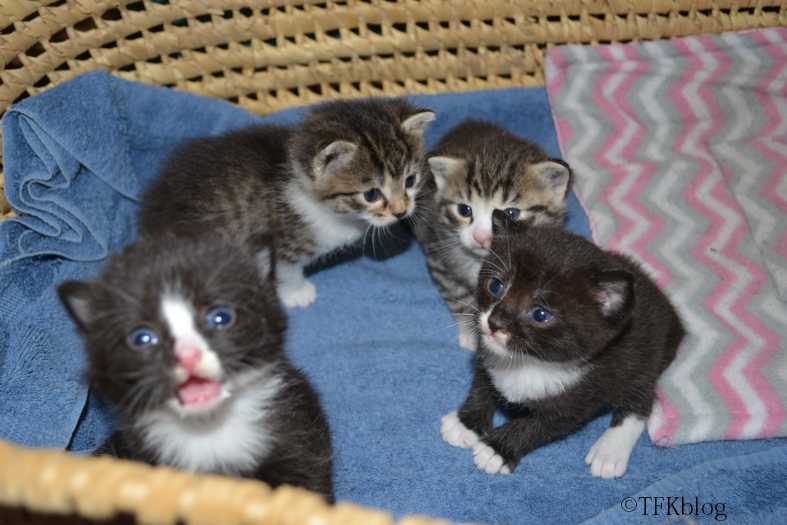 The first ten times was NOT ENOUGH! MORE!!!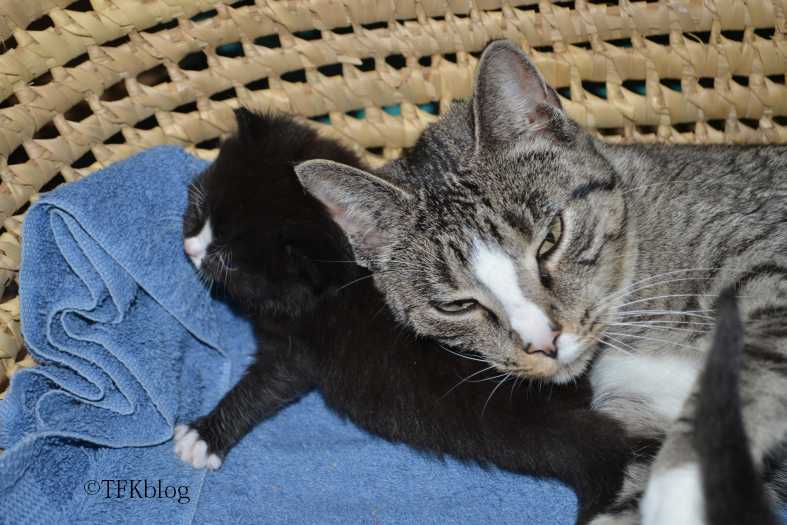 I think even mom thought he had enough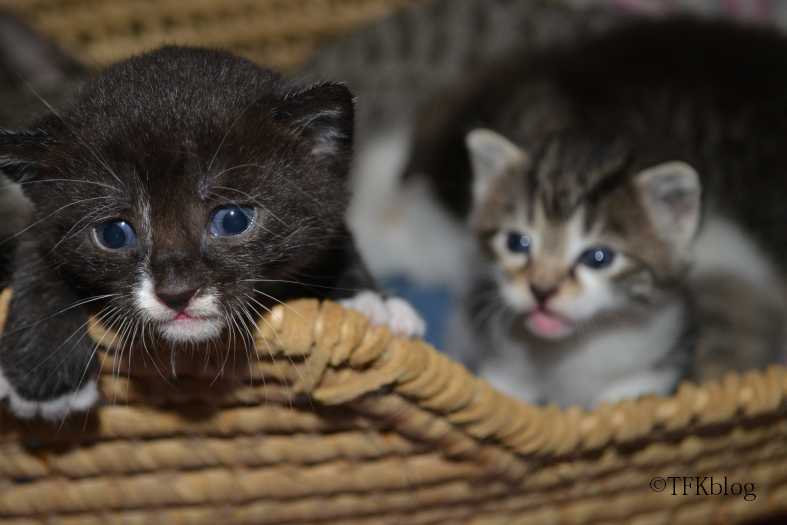 can't a wee babykitten get some more?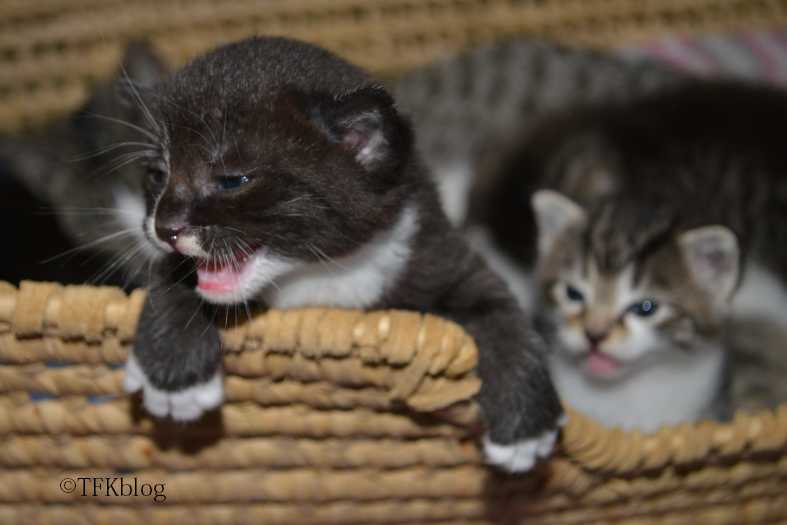 NOW!