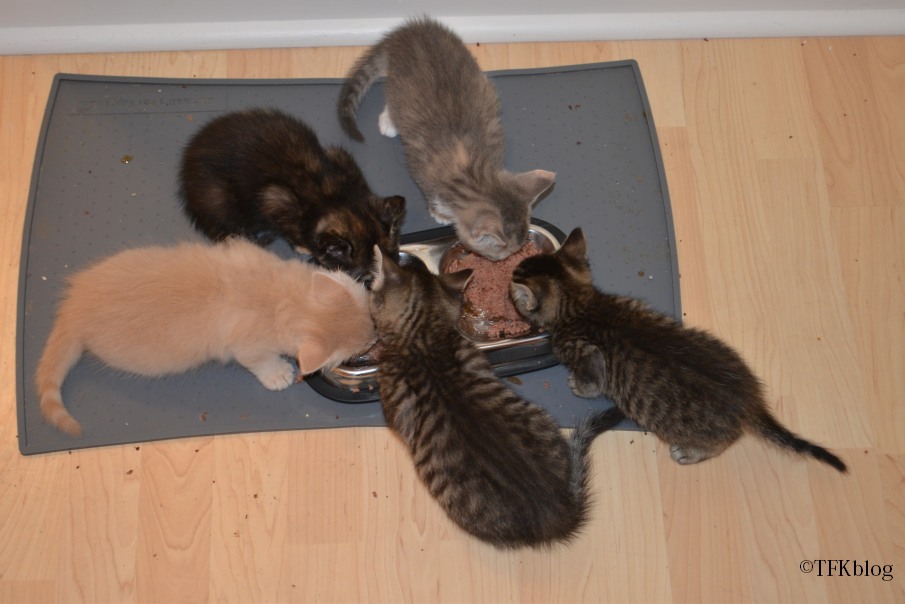 As I mentioned the other day, the kittens are eating a lot. Now that they are getting bigger they are eating even more. I used to be able to put two cans down and there would be more than enough for Michaela left over.. not so much anymore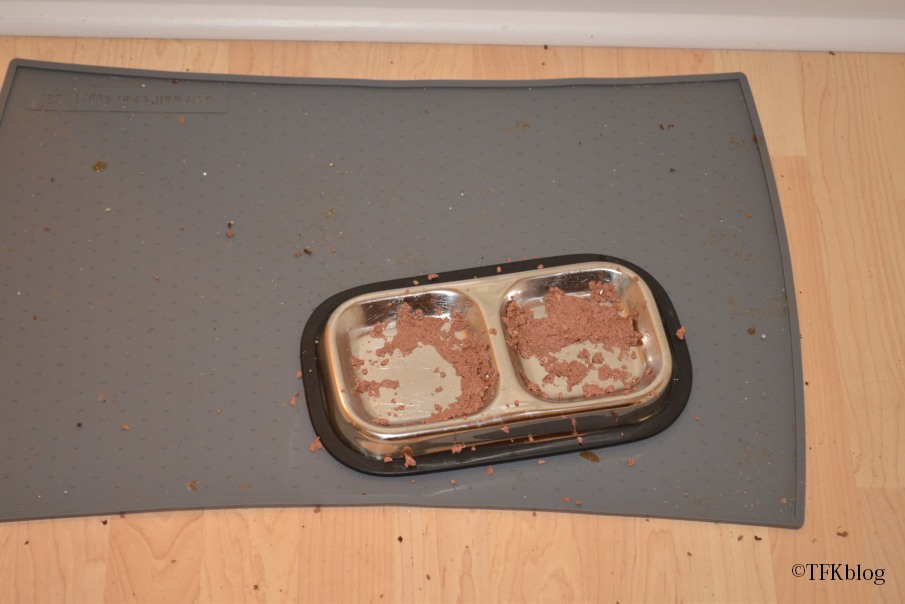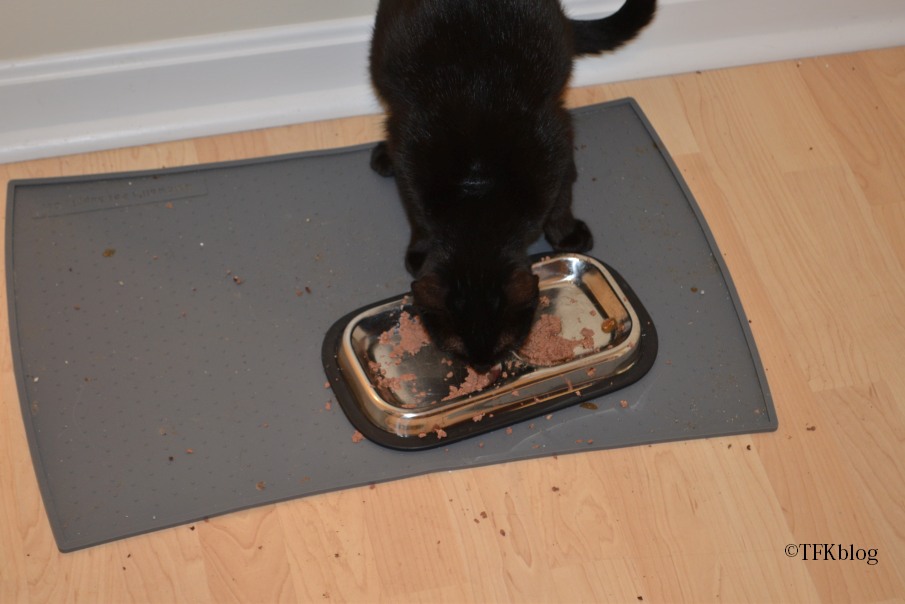 I mean, really, how sad is this? (and please do not look at the debris on the floor, I swear I just cleaned that yesterday)
And then this showed up..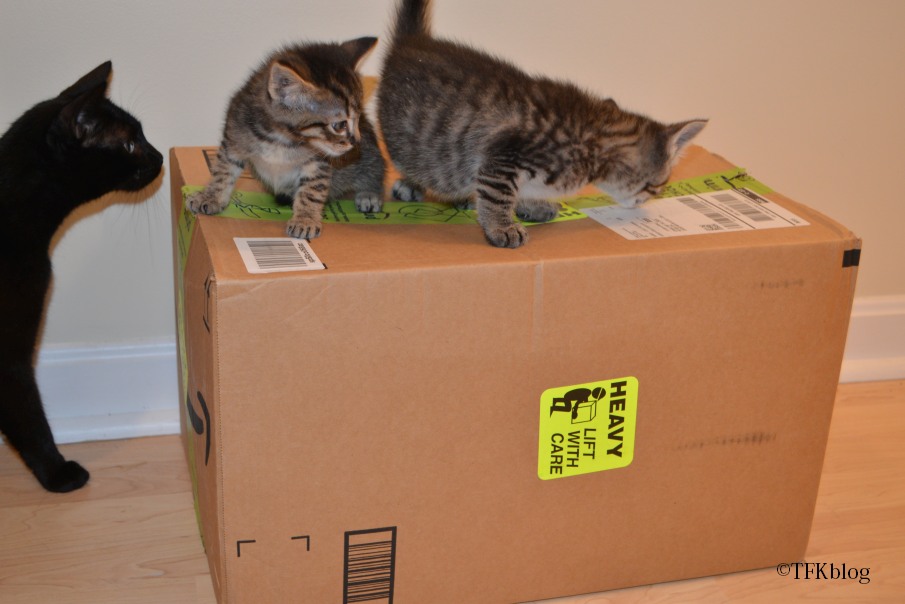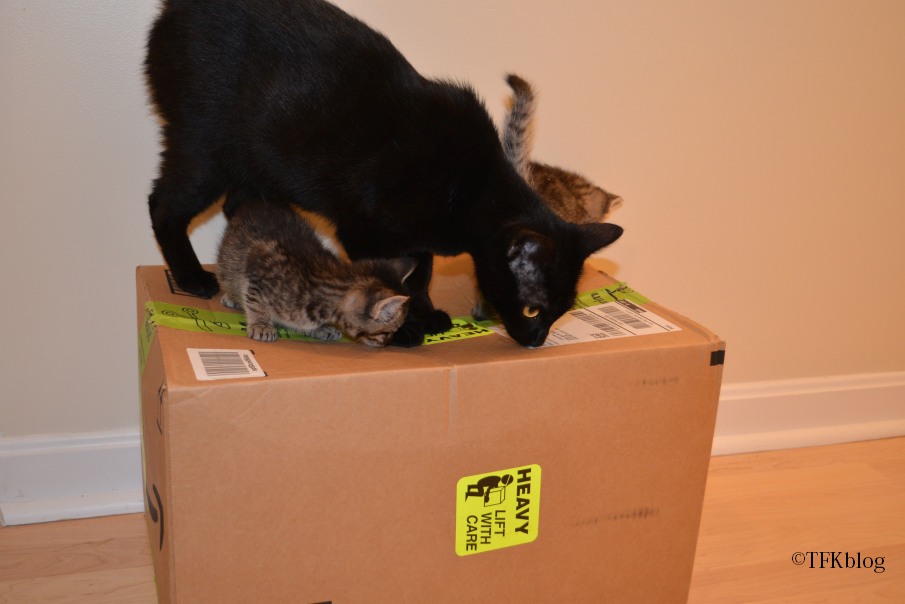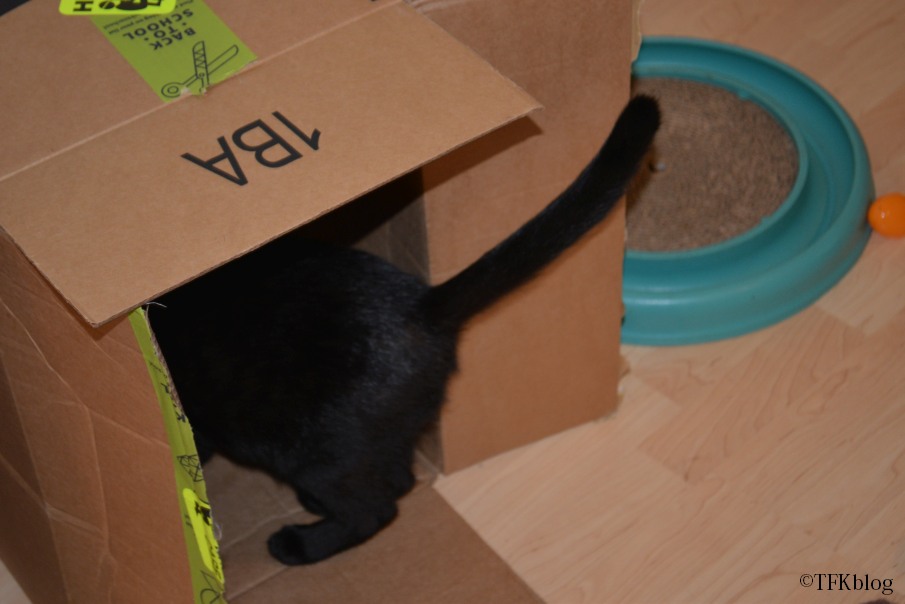 "Oh, a box for me! Cool beans!" says Michaela
"Um, darlin, look what came in the box!" I replied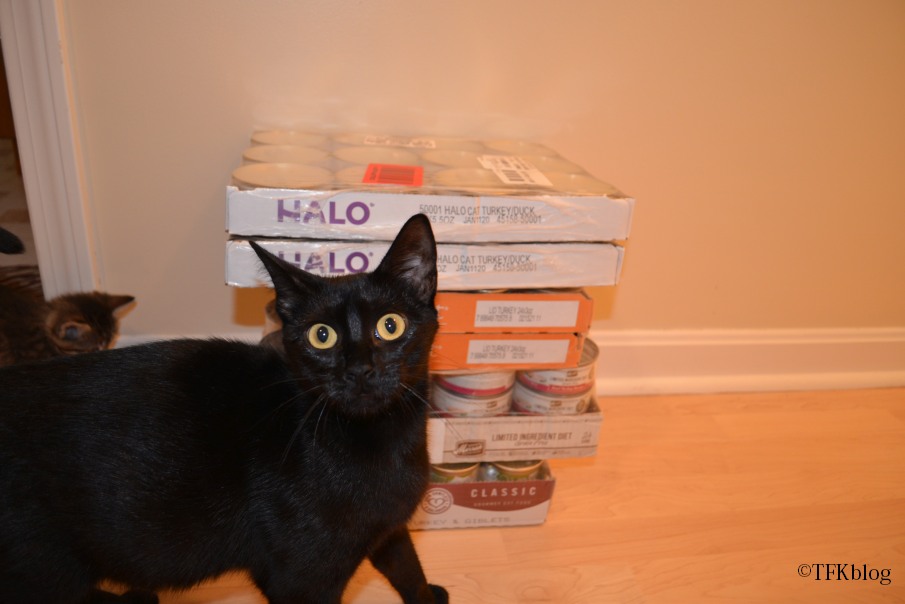 oooh, all for me!?!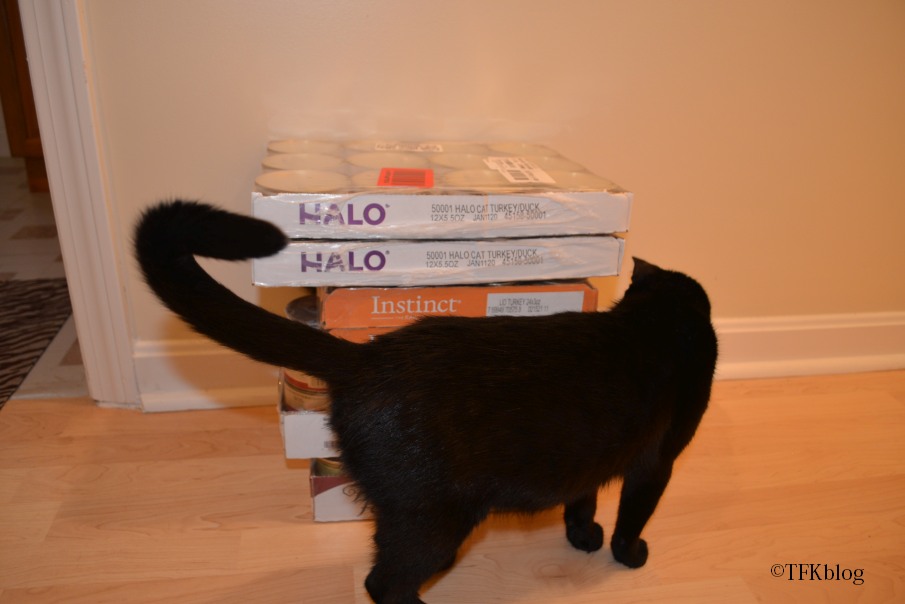 Which one shall we open first??
Not only did we get five cases of food, I now have a nice restock of disposable kitten litter boxes (the trays) *AND* Michaela gets a cool toy.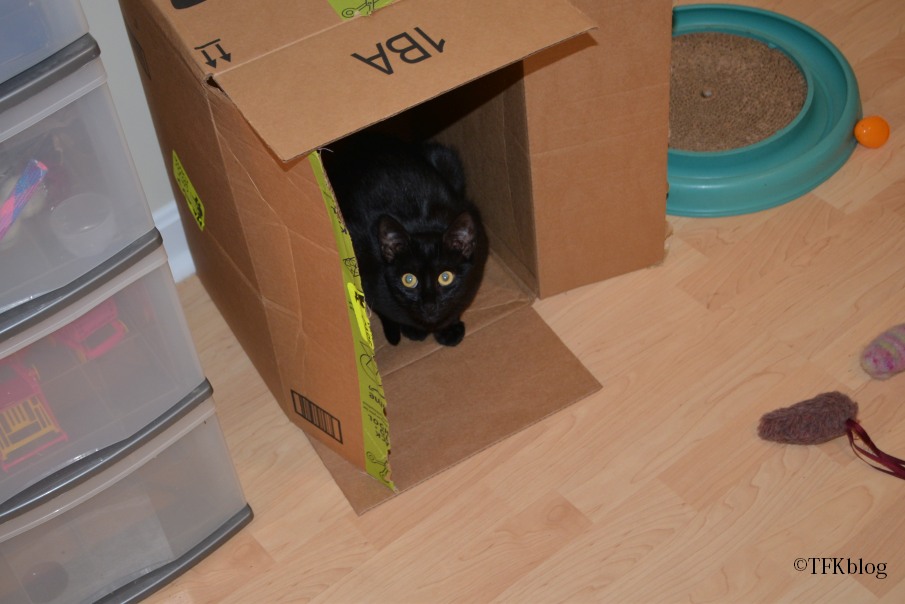 A huge shoutout and thank you to Amy for the food. Another huge shout out and thank you to Lori who sent along a gift certificate so when these cans run low I can buy more.. You have no idea how much I appreciate your support. It really means a lot. Thank you The kittens would thank you too, but they are off burping and washing their faces.