Sorry for not blogging for a couple of days, life got away from me. We are finally 99.99% out of the other house (there is a rug in the basement we are wanting to get out) so now we are faced with the daunting task of finding homes for all of the 'little things' We seem to have boxes everywhere, and if there isn't a box there is a project or four to get the room 'settled' and we are both quite exhausted. Right now we don't need to do anything to go about our day to day lives, so we are taking a few days off to recoup and we'll go from there...
But you didn't come here to learn about how tired *I* am, but to see kittens.. so let's get to that! 🐱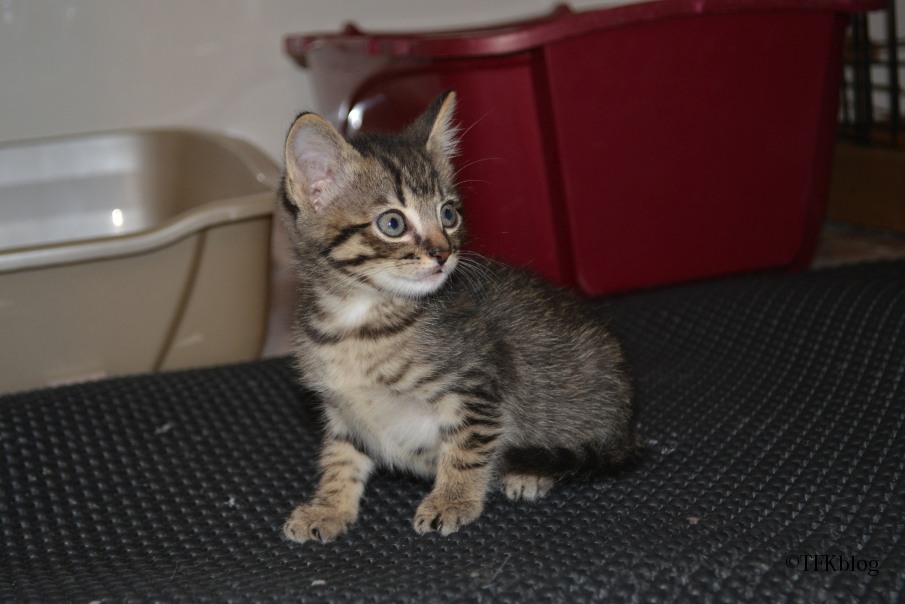 Marshmallow
The kittens are doing incredibly well. We have gotten past the stage where they are still figuring out the litterbox (THANKGOODNESS) and I was able to take up the pee pads. My next step is to get all of the boxes out of the main area of the room so we don't have litter everywhere.
I'm not weighing the kittens that much because they are fat, happy, and active. I weigh the littlest one, Marshmallow, every couple of days because I need to give vaccines once he makes weight, which should be any day now. He is dramatically smaller than his visual twin, aka the other tabby Doughboy, and Graham but he loves to wrestle with them anyway.. he totally looks like a younger brother tagging along.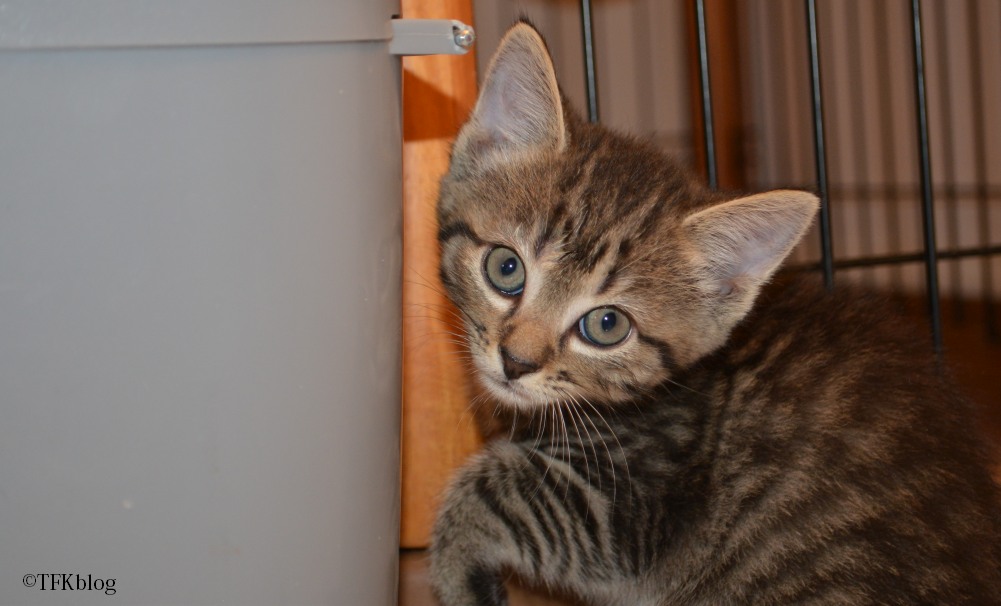 Doughboy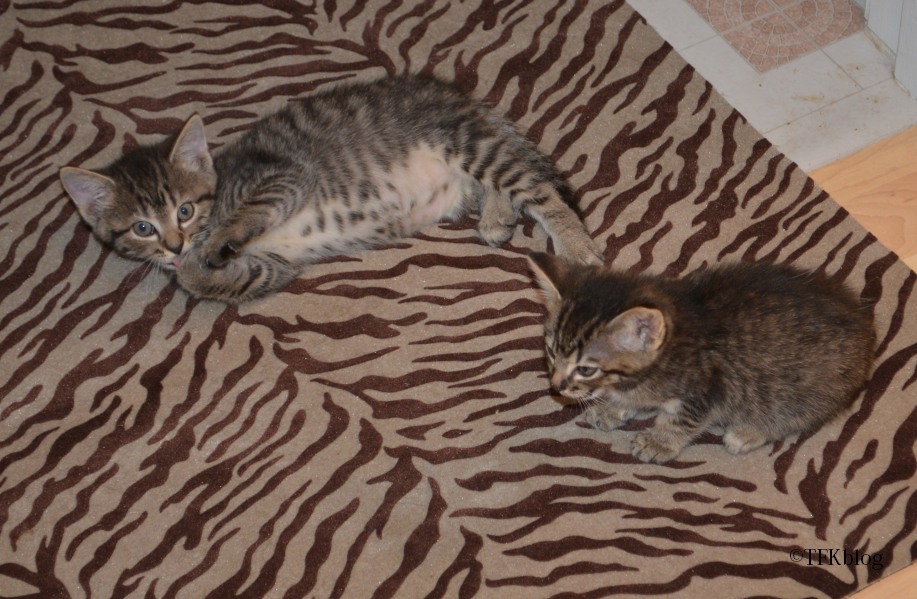 Doughboy and Marshmallow
S'more's head looks a little wide - almost gremlin looking - which makes her all that much more adorable.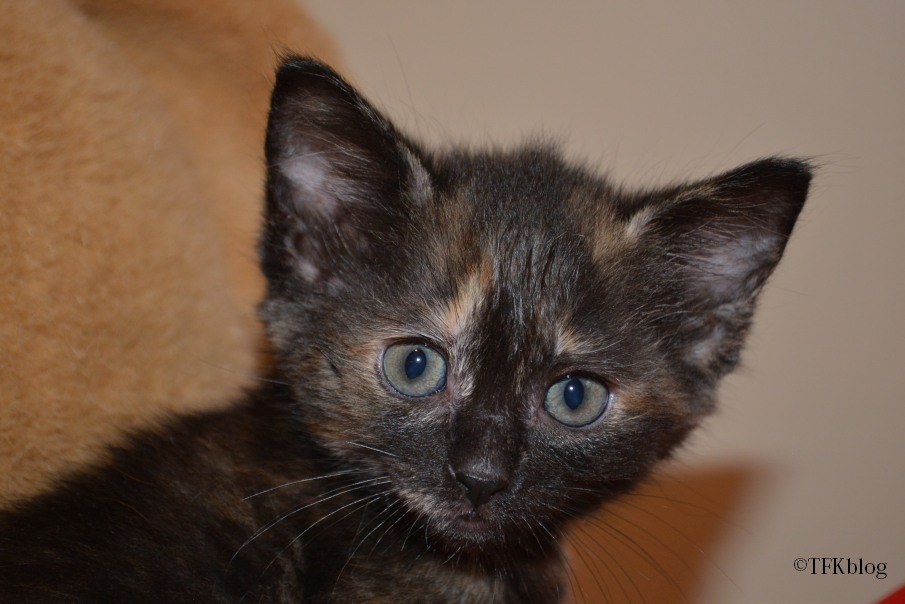 S'more
George is a very interesting kitten. Most of the kittens run to the door when I come to it, but she just sits where ever she is and waits for me. The first few times it happened I started to panic that she wasn't feeling well, but she would go on to eat and play and appeared to be in good health, so I am chalking this one up to her incredibly huge personality, which she totally has.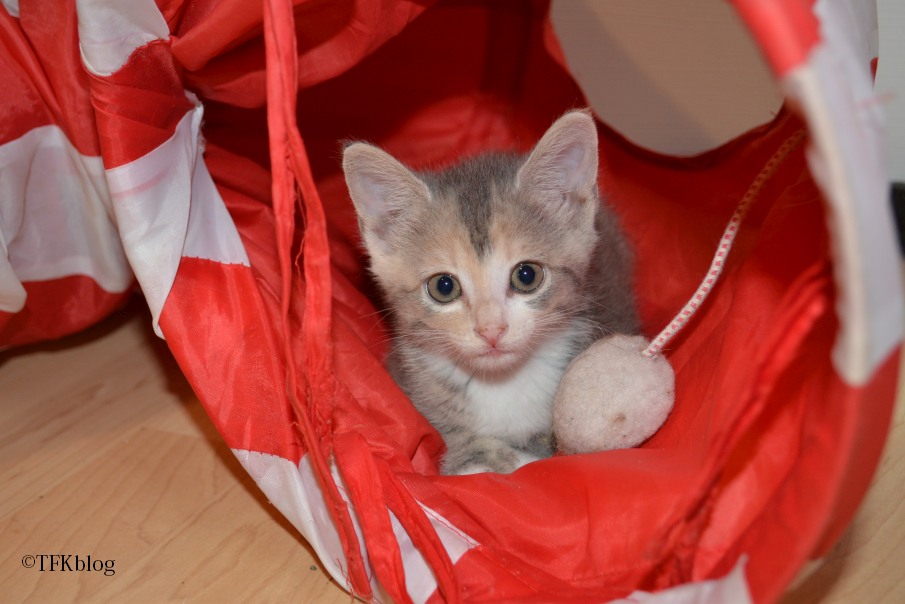 Georgie Porgie..
and last, but certainly not least is Graham, who also has a larger than life personality. This kitten.. wow. It is rare I have a kitten this old that has back feet that have no idea what the front are doing, but it makes for quite some entertainment. He also *really* likes his food.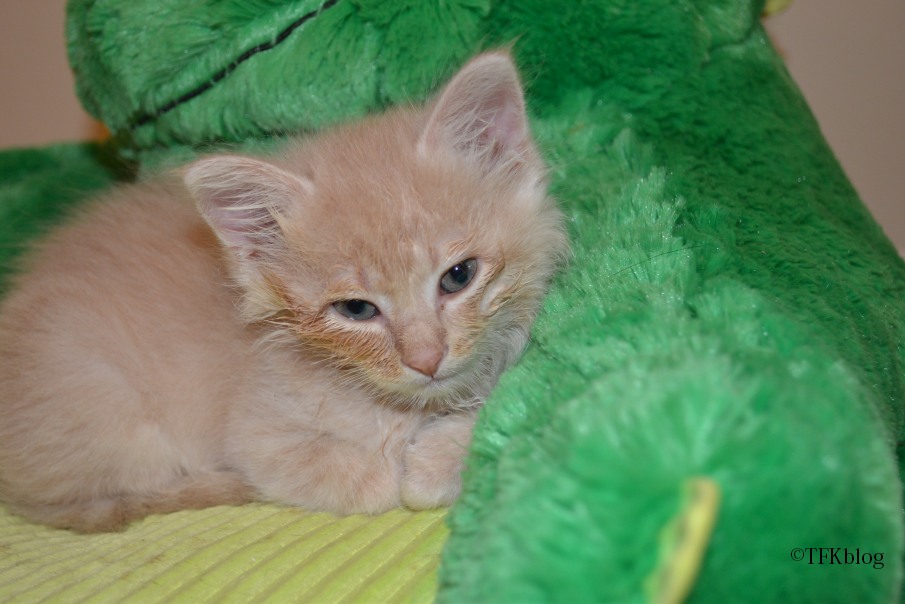 Graham, post dinner. He thought a nap was a better use of his time.