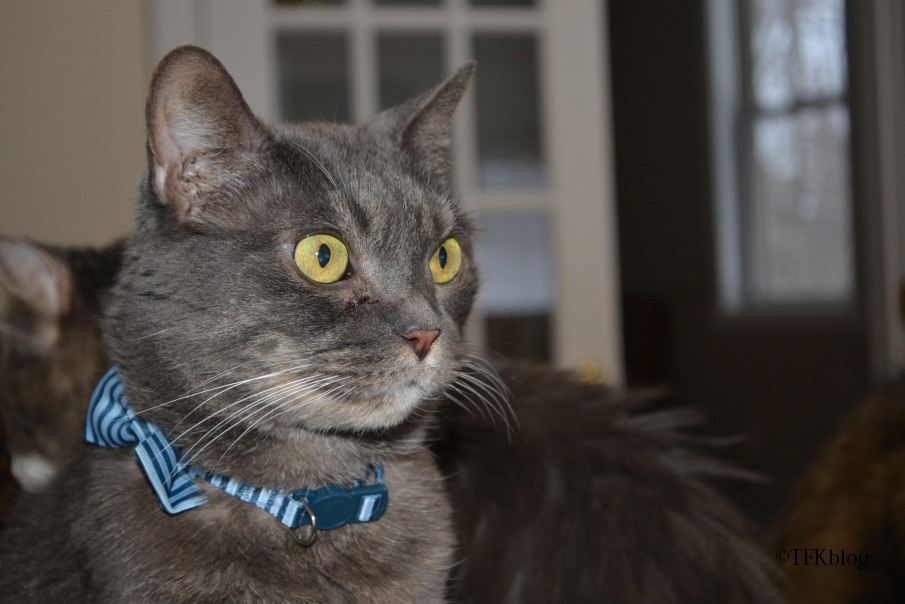 Skippy came to me in June of 09, which makes him almost ten years old. Goodness, gracious where does the time go??
Skippy was turned into the shelter as a possible abuse case. He had a urinary infection and was not doing well when he arrived. By the time I got him he was doing much better and was very high energy. I tried to bring a friend home to him but he would not leave the kitten alone and I ended up returning her to the shelter.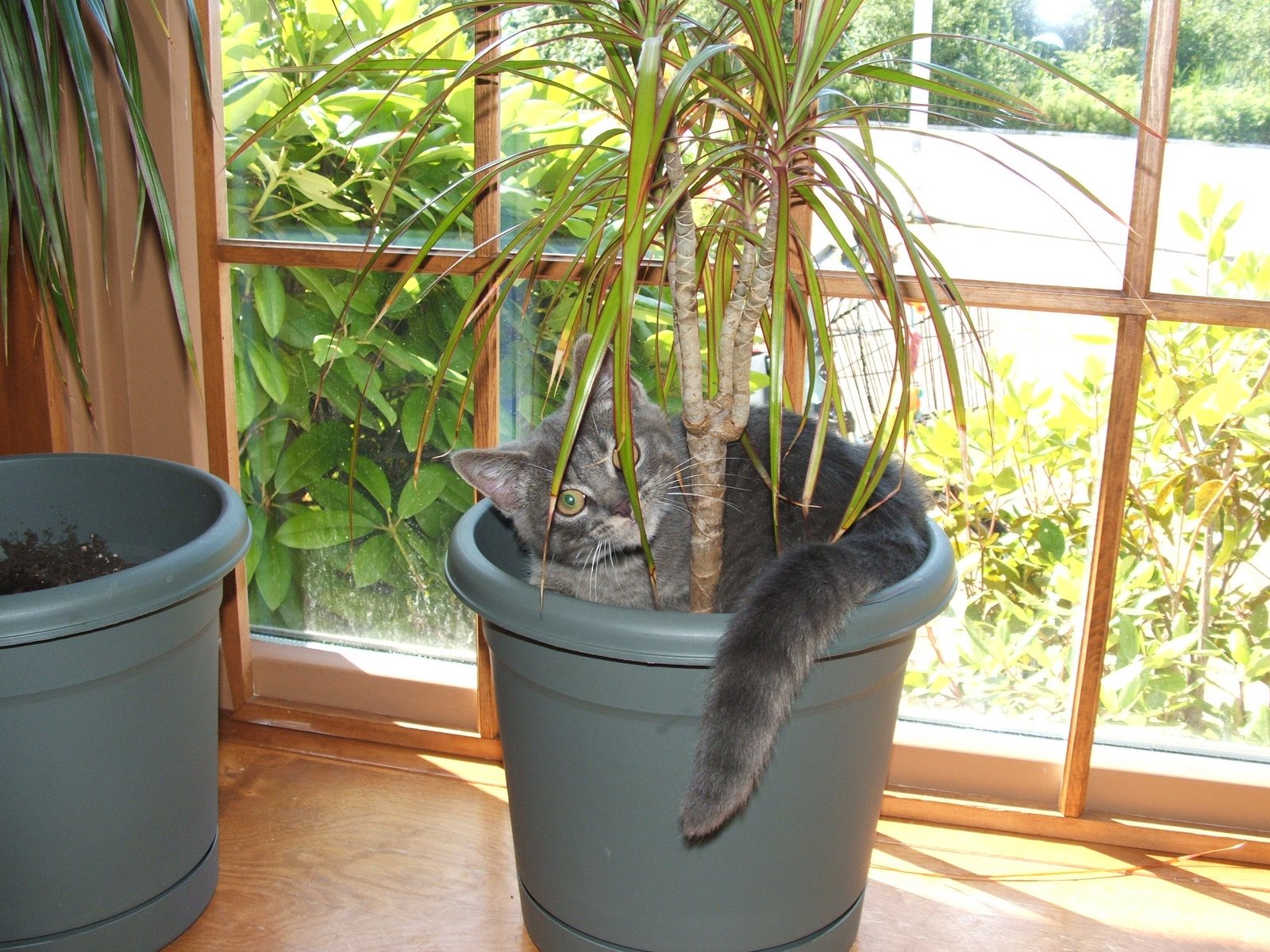 I brought Skippy to the shelter to be adopted when he hit weight. I was sad to see him go but I thought he wanted more attention than we could provide for him with seven cats. I met and talked to the people who adopted him and told him about his urinary infection and the likelihood that he might get another and they totally dismissed what I had to say and went off with him. I looked forward to my next set of fosters and was going about my life when I heard he was returned for coming down with a cold. I don't think I've stopped rolling my eyes over that one.
I brought him back to the house and got him over the sneezing and the discharge and he went back up for adoption but he quickly came down with it again so I brought him back and got him healthy again. At this point, he was a long gangly teenager and there were a plethora of kittens available. He was also very high energy so he needed a home that would play with him regularly to drain that off or he was going to be a pain. After weeks of visiting him at the shelter on a regular basis, I gave in and adopted him.
Other than sneezing out wads of snot from time to time he has been very healthy. He did have a little OCD of over grooming that started when we started packing back in Maine. I am fairly certain it is over now, but I still check in with him from time to time to make sure it doesn't recur.
Skippy still loves to cuddle. He often pins himself to one of us and will lay there for hours on end until we kick him off. When I'm in bed sick he never leaves. He loves to wrestle with Fleurp at dinner time and he still likes playing and running around the house and climbing cat trees. It feels like he is four or five, not ten.