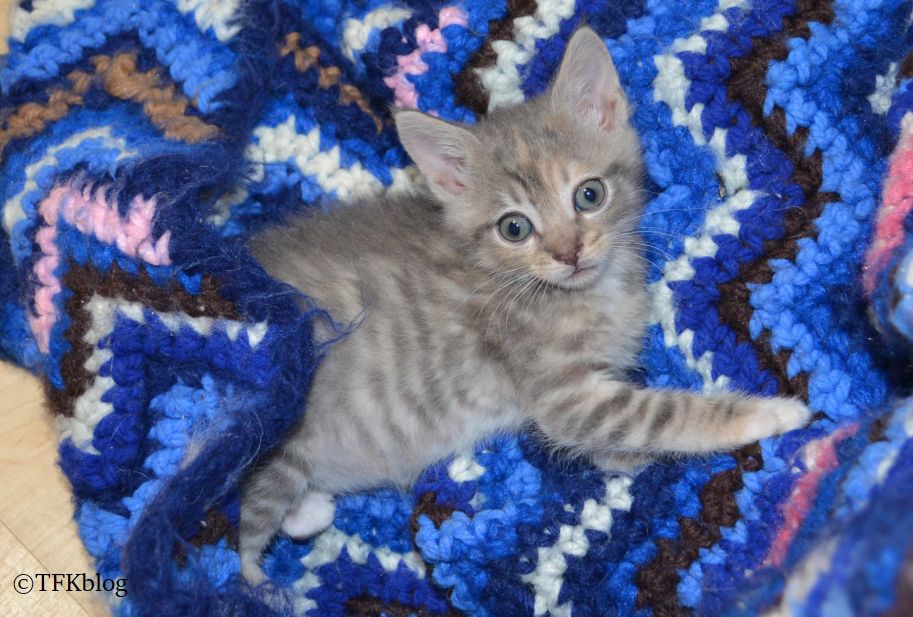 Marble
This is a queen sized hand made quilt I got at a Christmas Fair a few years ago. It was obnoxiously cheap, I don't think what I paid would have even covered the yarn that made it. The reason it was so cheap was the woman who made it was making it for a friend who was allergic to cats but a cat slept on it.
She put it in the fair and made a sign written up on a piece of notebook paper with the story that a cat slept on it and the price. I didn't buy it at first, but I simply could not buy it.. I ended up going back for it (and yes,
I did blog about it
at the time)
I had been storing it in the bottom of the cupboard in the kitten room but every time I opened the door to feed them little miss Marble and her brother Sunsweet (and often Midnight) would climb in and fall asleep on it, driving me insane wondering where they were (because they would often climb to the back where you could not see them)
Finally, I decided to save myself some aggravation and remove the blanket and put it elsewhere. You see how far that got me.