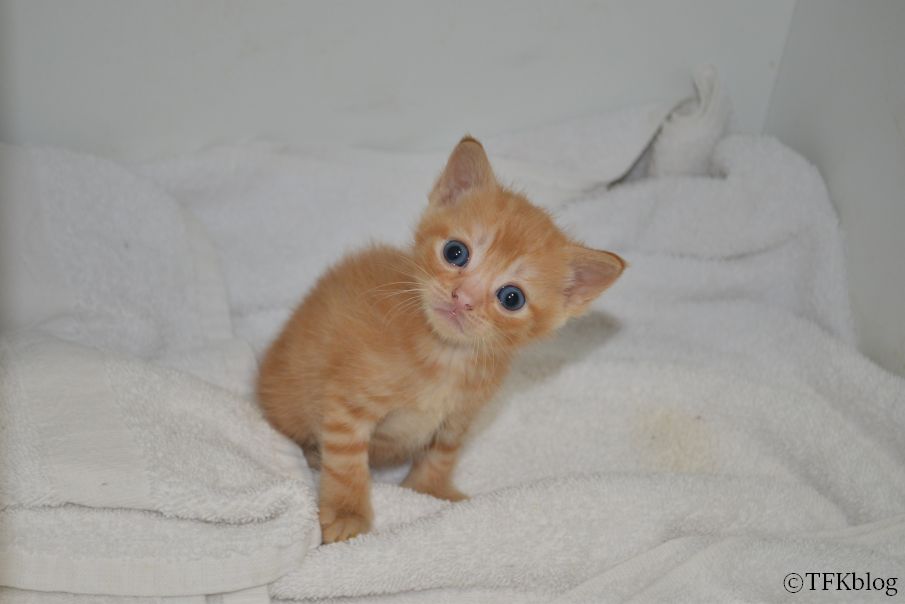 Sunsweet has decided I'm a little weird
This might be the most ridiculous thing I have ever done - and that is saying a lot. As I told you on Monday we have some diarrhea going on with the kittens and I was worried about them getting poop all over Raffe since they were hanging out underneath him and that seemed to be the center of the poop storm. I wrongly assumed that Hedy picked that corner for the heater and the fact that it was under Raffe was secondary. I moved Raffe to another corner and set them up with several heat sources and went to bed.
When I went down in the morning I found Hedy and all of the kittens under Raffe anyway.
So, it became pretty apparent that I needed to put Raffe back, but how to protect him from being contaminated.
My goal was to protect his feet. Using socks wouldn't necessarily do that as liquid diarrhea would be absorbed by the socks and then absorbed by the fur. I thought about using sandwich bags instead, but I wasn't thrilled with the idea of putting kittens so closed to a thin plastic bag, so I thought I would put the socks over the bag. When I went to the drawer where the bags are stored, I found these.
Goodie bags that I've had for years and two pairs of old socks I've had since high school (yes, I know.. shush, they have come in handy twice this month alone!)
And so that became...
And this is as good of a time as any to introduce you to Raffe 2.0
The original was abused pretty badly (as you can see) by years of kittens so I went online to find a used one that needed a new home and found one not too far away. He has been the one watching over Hedy, but for one last bit of precaution I brought out the original
Hedy wasn't too sure of this new Raffe at first
I can poop on this!
And on top of that, I cleaned the room. It took me nearly two hours to do a good scrub down as the kittens were pooping under the couch and I had kittens running everywhere. At one point I went to leave to get the socks and Marble scrambled after me (it was so freakin cute!). Hedy followed behind to see where she was going. I asked Hedy to put Marble back, and she looked at me, looked at Marble and then picked her up and carried her back to Raffe.