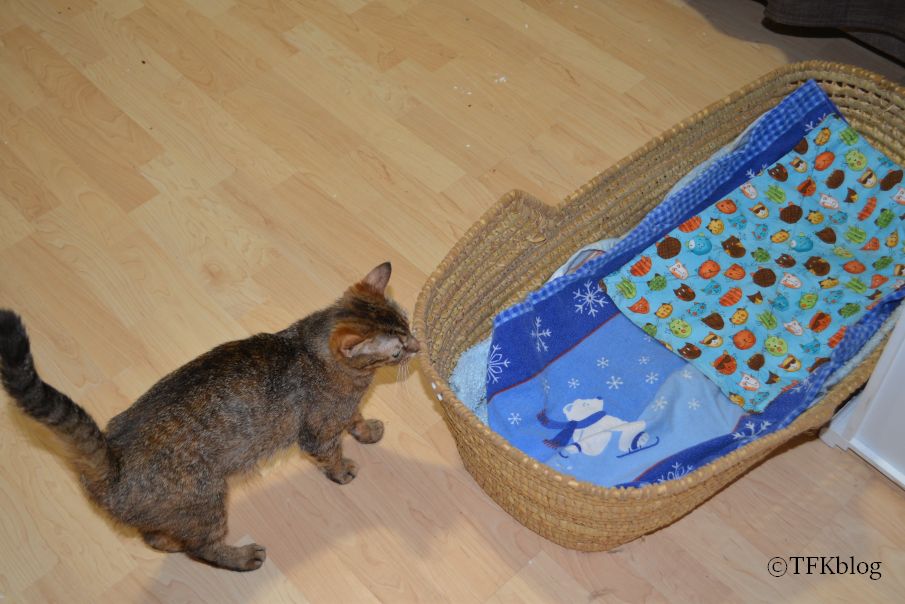 I walked into the kitten room earlier this week to find the nest was empty. I don't think I'll ever get used to the fact that mothers move kittens. I know it happens, It happens all the time with me, but when you are expecting to see kittens and nothing, your heart does stop for a second..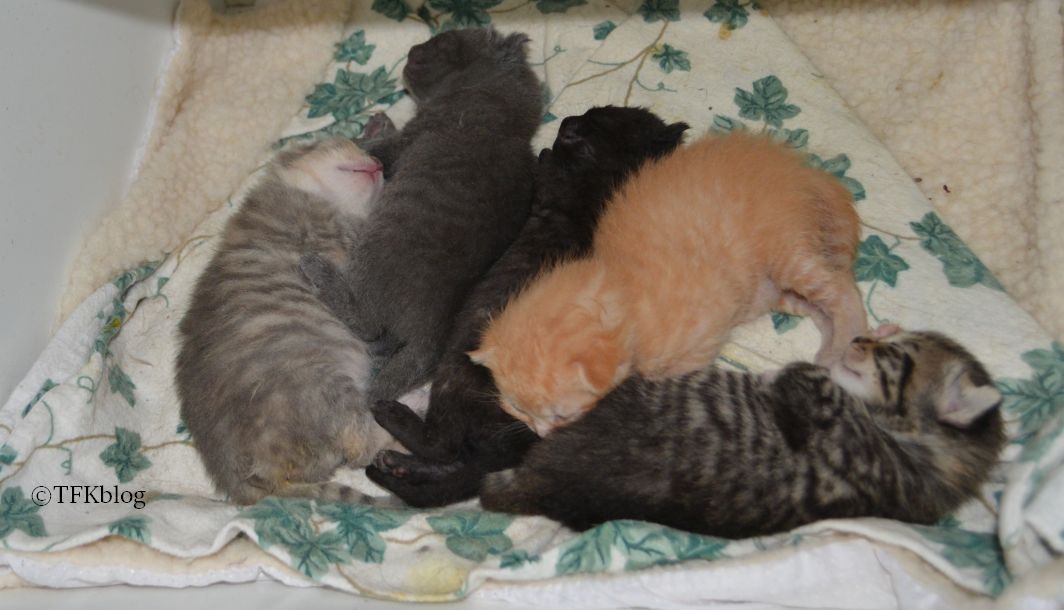 Fortunately, it didn't take too long to find them. She put them in the box I purchased specifically for nursing mothers before I found the basket. I had put bedding in it so Hedy would have choices when she gave birth (which you might remember she shunned all of my choices and gave birth on my couch)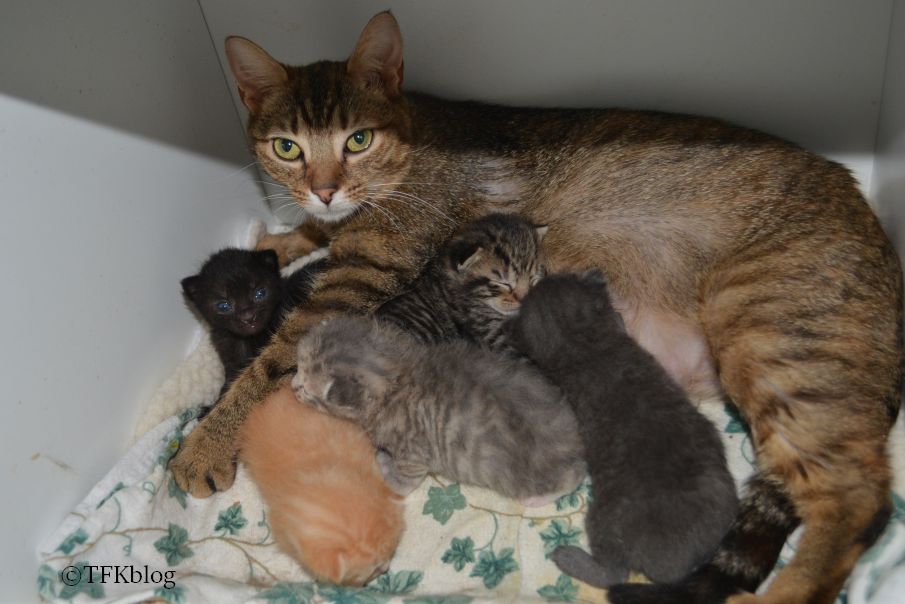 I shared on social media that she moved her kittens and several people thought she might have moved them because I was handling them "too much". That is not why, this is why..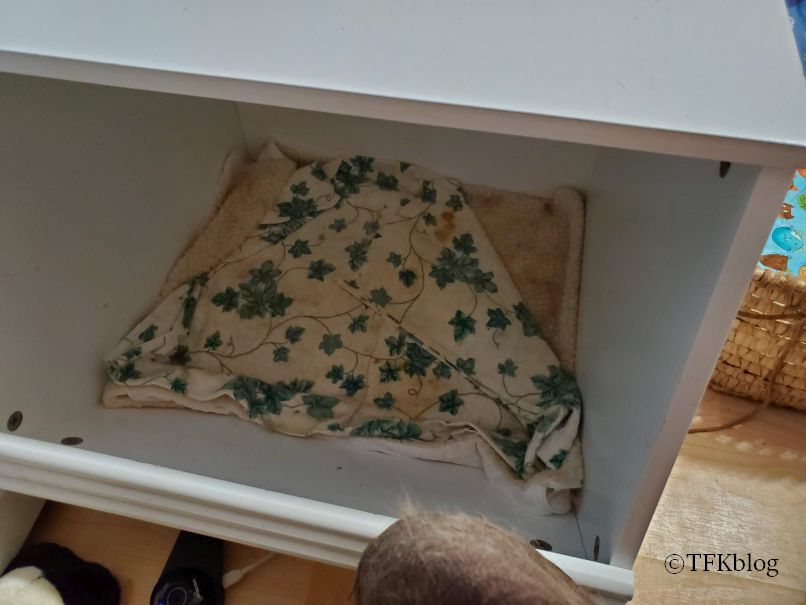 The babies have developed diarrhea and are messing the nest up and making it smell. It is a survival instinct to move the babies when the nest starts to smell. Strong smells often invite preditors and there is no convincing them that this isn't an issue - not to mention hanging out on diarrhea stained sheets isn't very healthy.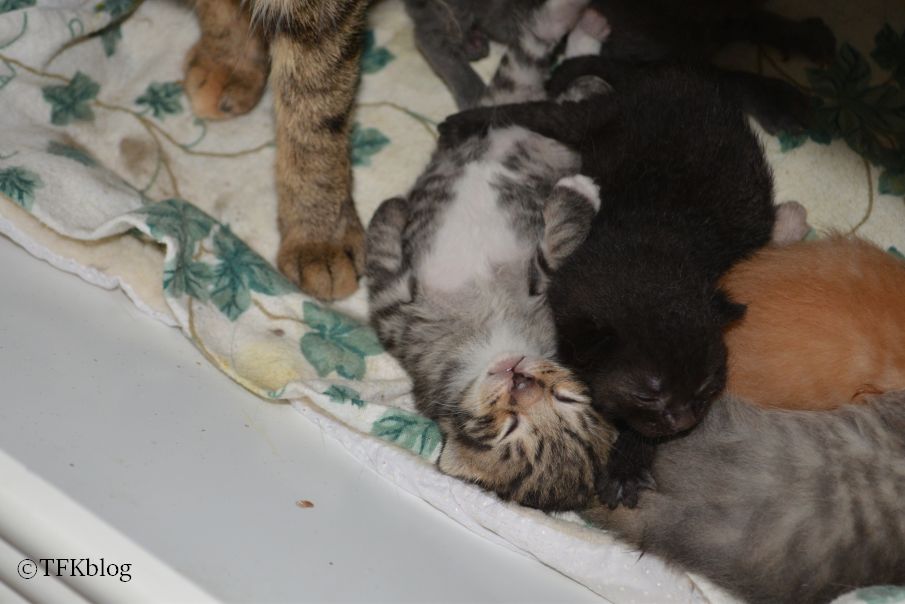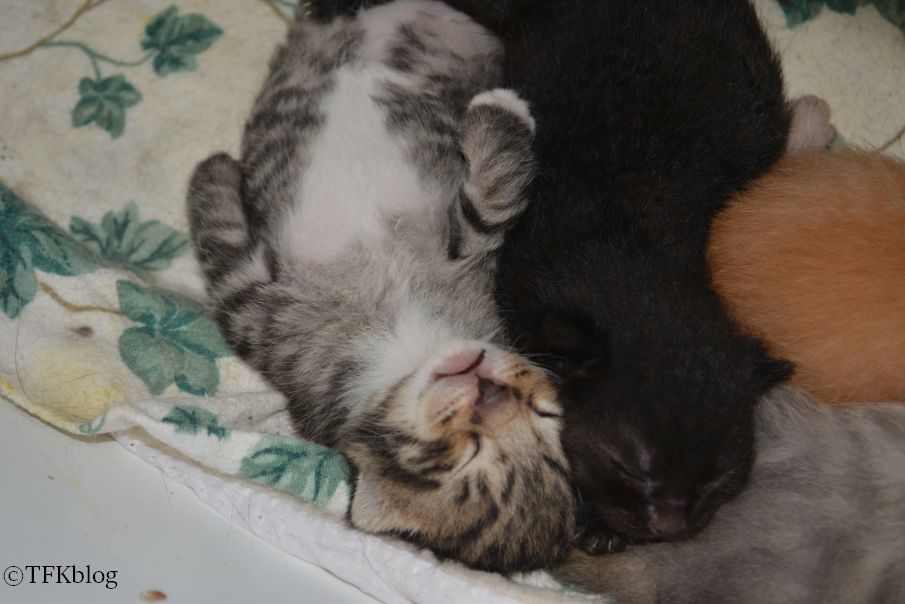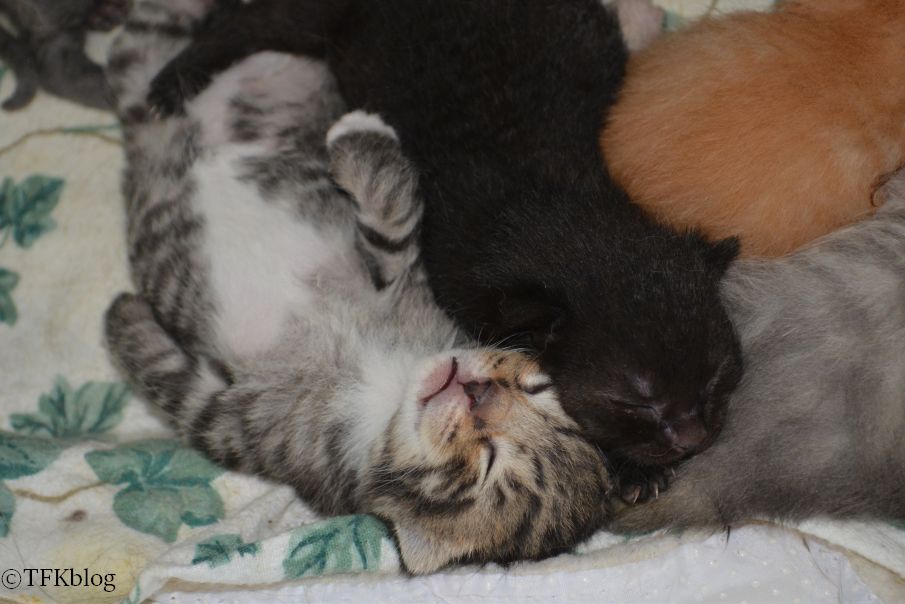 Gratuitous adorable kitten photos
I noticed the new choice was starting to get soiled so I changed the bedding in the basket and put them back in it.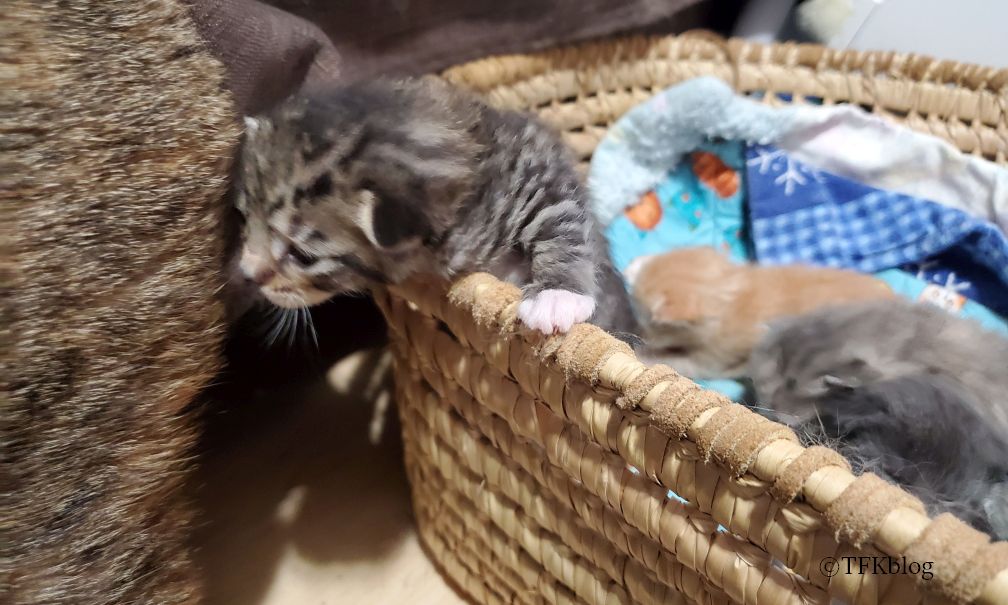 I feel the need to remind you these kittens were 11 days old.
This was not to Hedy's liking.. And just where were they the next time I saw them?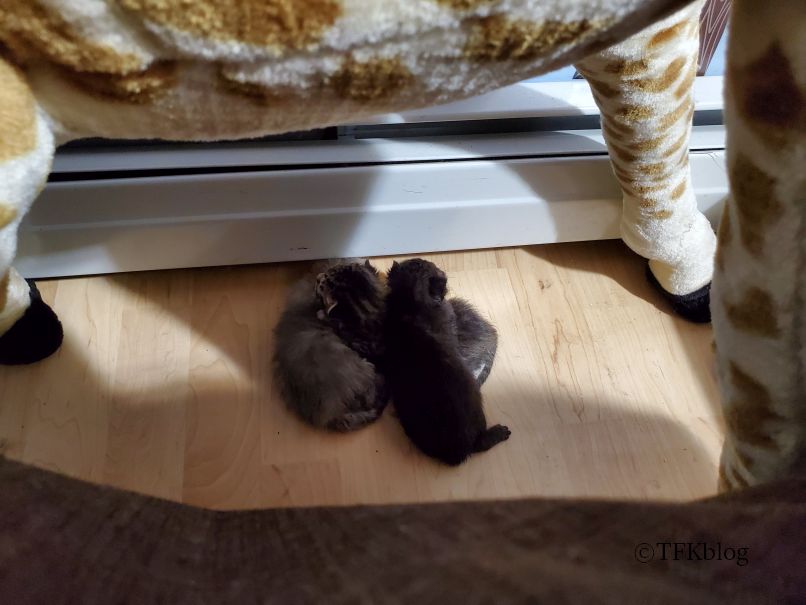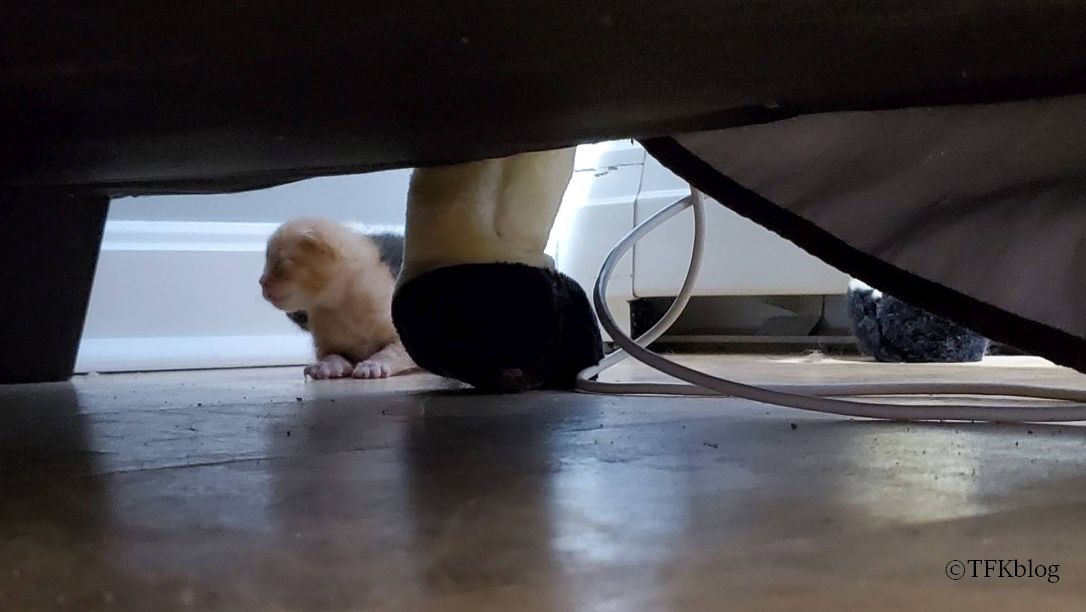 This was far from ideal as they were urinating and there was nothing to absorb it but their fur. I tried putting them back in the basket but to be safe I put a towel down under Raffe in just in case that was Hedy was determined to make Raffe a kittensitter
Which she was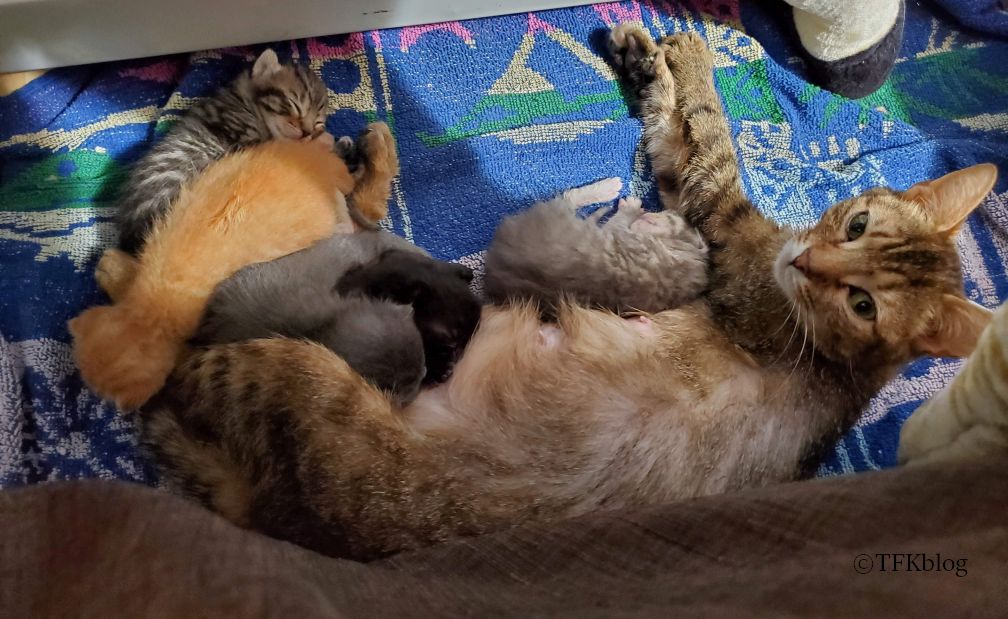 Our little Sunsweet has the worst of the diarrhea. I was able to get a sample and I ran it to the vet to be tested and they didn't find anything. We are taking care of him and Marble who also seems to be having some issues. I am hoping this is just a blip and in a day or so we'll be back on track.