Being May in New England, the peepers are coming out and being loud and obnoxious again. This year we don't have a fire pond in our back yard like we did in Maine, so I don't have to listen to them if I don't want to.
But in this particular post, I am talking about little eyes peeping open to spy the world. We have all ten eyeballs making themselves known.. which is fun because not all of them have lost their umbilical cords yet.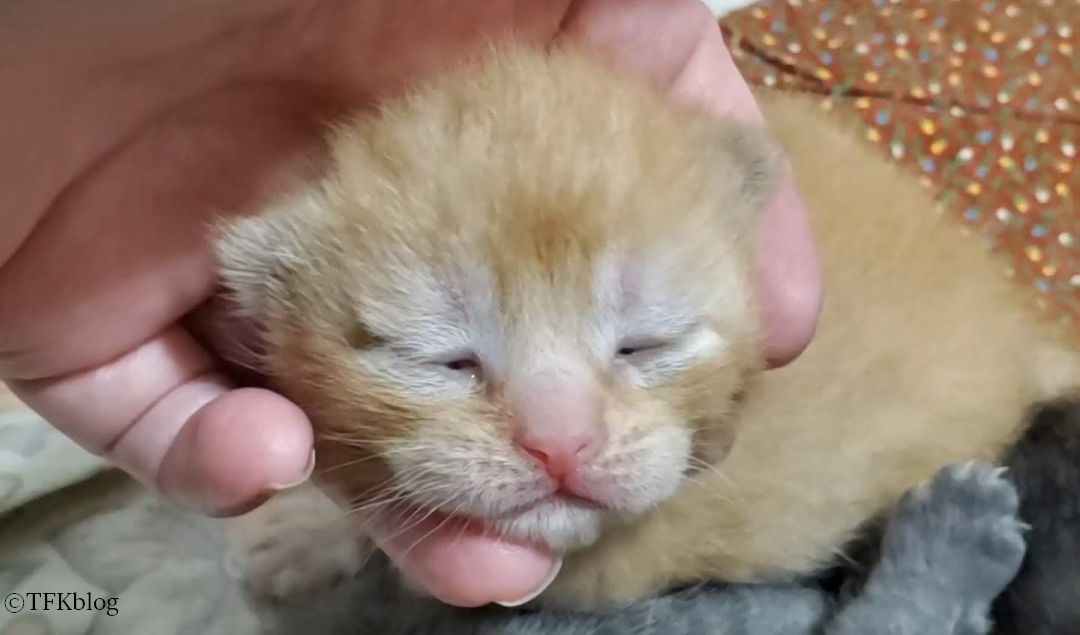 Sunsweet is peeping at you.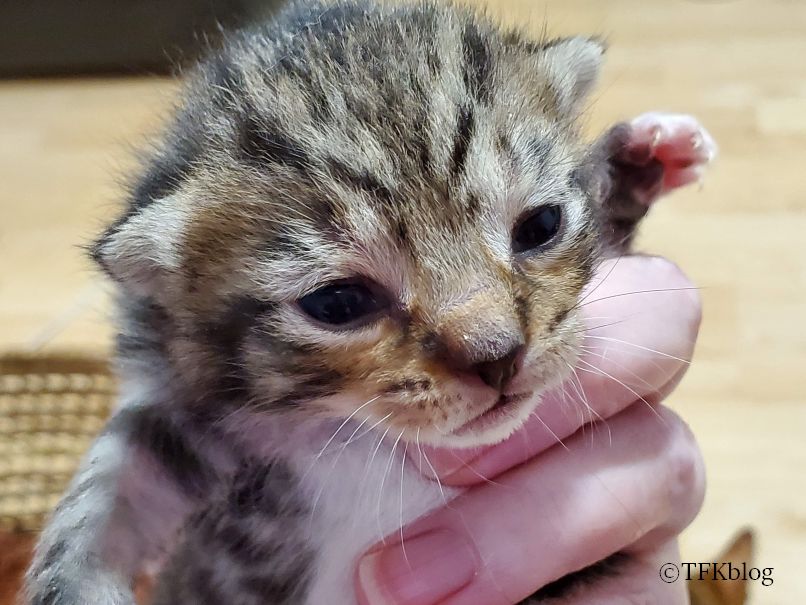 Agate says hello
Midnight was the first to open her eyes.
She is also showing spots of red, so it looks like she is a tortie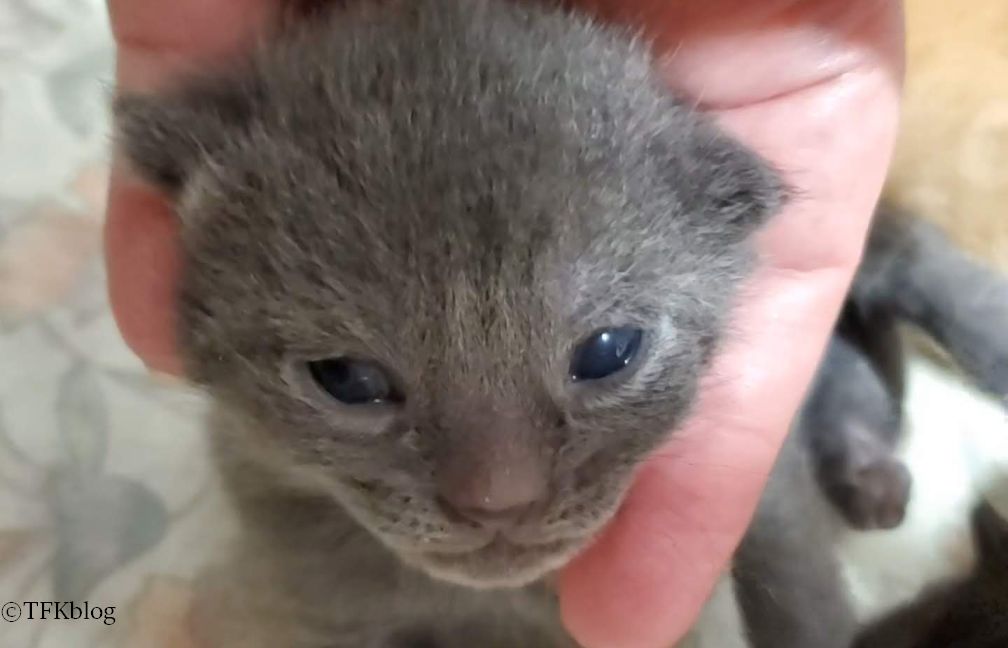 Slate isn't quite sure about this whole "seeing" thing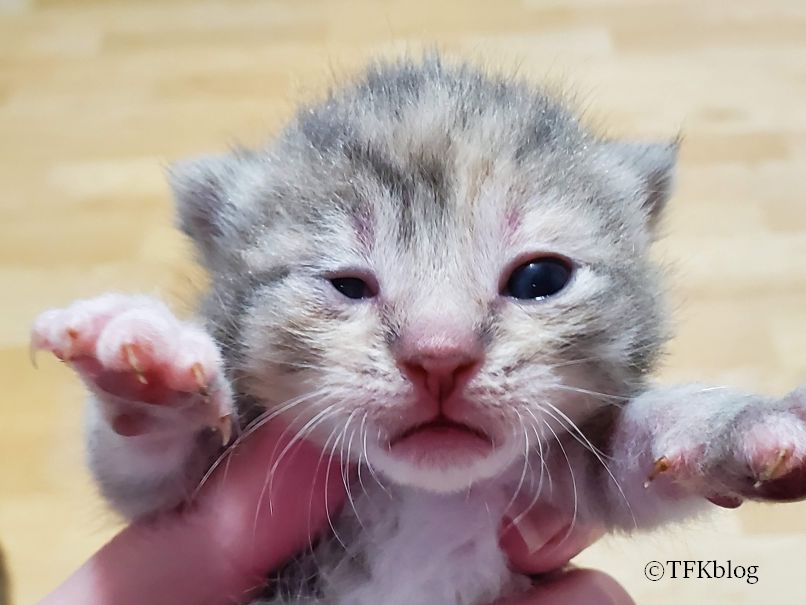 Marble obviously thinks winking is cool.