The kittens are doing well and it is time for them to move on. They went for their health exams the other day - and as you can see Capa was not thrilled by the whole experience. She was actually a little stressed so her temp was a little higher than it should be so she got to hang out in the cool sink to see if we could bring it down so she could be cleared for adoption.
The other exams went better than I was expecting. Every single day I become more and more impressed with the progress they are making. With all of my experience and the ones I couldn't turn, I was so sure that Cabana could not be brought to be a house cat, but I think that having his sister be that bridge to human affection was the key. Why she was so willing to love me when everyone else was not willing to give me the benefit of the doubt I have no idea, but I am very thankful she was because it was the opening that they needed. - well that and the baby food..
Capa was the first to be adopted and she is now gone.. I miss her little fuzzy butt and hope she is happy in her new home. Since she became a lap kitten, I have no doubt with minimal adjustment she will be just fine.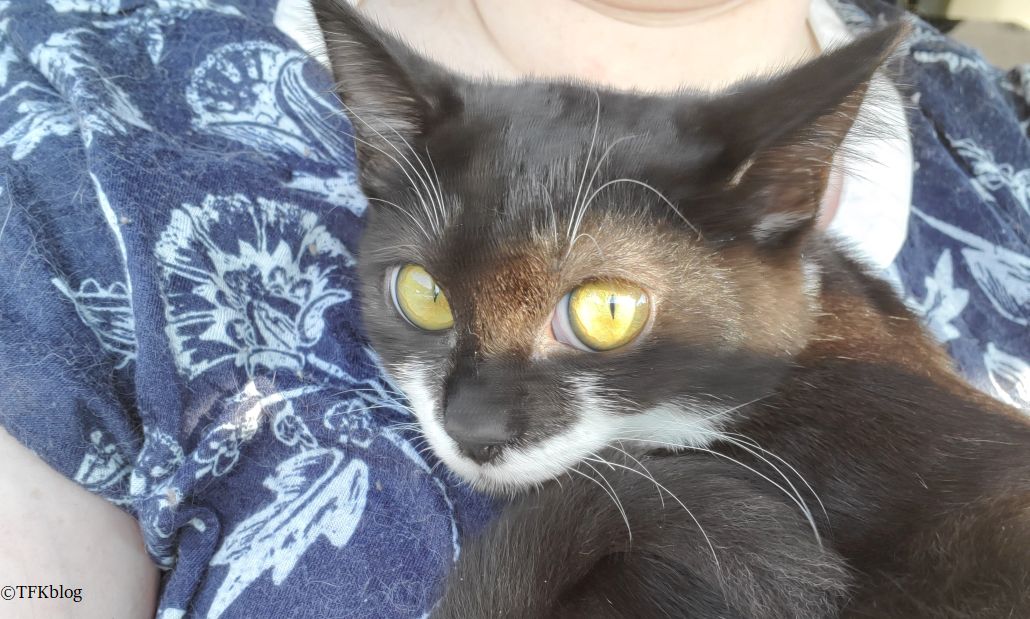 Saying goodbye as I'm dropping her off.
I love how the light hit her eyes
Cape also has a home waiting for her this weekend and Casey and Cabana will be scooped up in no time I'm sure.
I'm not afraid to admit I wouldn't mind watching them grow into beautiful kitties, which I am sure they will do, but that is not what I signed up for.. It doesn't help that right now my own kitties are having some issues so I've been a little stressed with that. Having this group willing to climb up on my lap and even up into my next for a little kitten therapy was so wonderful and so rewarding.. Watching them bloom and blossom has been a great joy.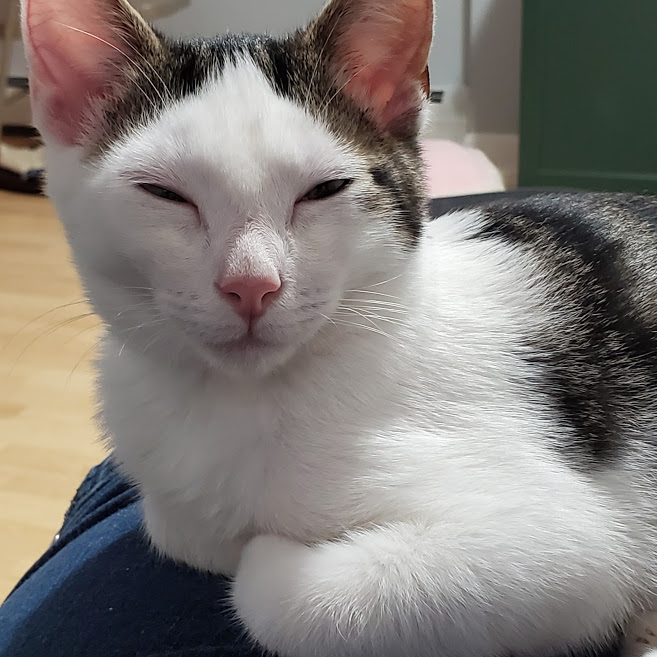 That will do woman, that will do - Cabana