You have to forgive the quality of the photos. To say she doesn't make it easy is an understatement.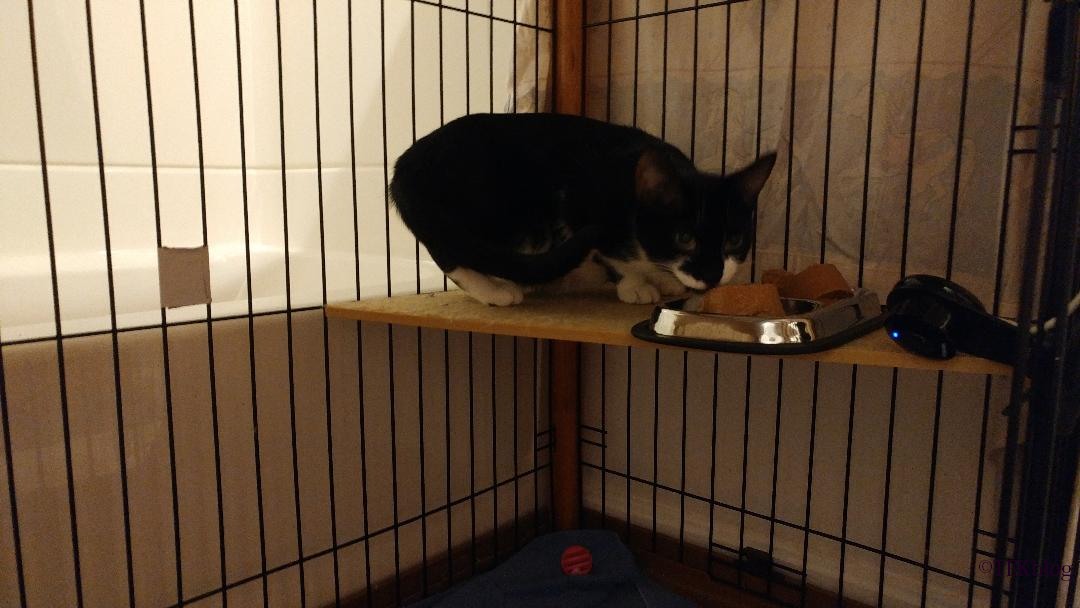 Darcy spends her time in the cage. I have seen her come out to eat but as soon as she sees me she darts right back in the cage. I am trying to earn her trust by providing good things when I show up. Only problem is that those good things are generally not placed in the cage. There isn't much proof that I'm the one providing the 'good things'
If I have time, I try to lift the sheet up and let her 'spend time with me' but I can tell she is very nervous. She often balls herself up in a corner when I do this. I don't like having her so fearful so I don't do this a lot. Sometimes I crawl in the cage with her, no easy task, and talk softly to her and pet her, but again, this is hard on her. I'm in a weird position, I take up most of the cage, etc.
I have tried putting the food bowl in there with her and if I get it right back to her face she'll start eating, which is a huge sign of trust in a fearful cat. I've started pulling the bowl forward to see if I can get her to move towards the front of the cage, and I can get her to do that too, but only so far.
Then the other day I thought I'd try something..
Yup, I got her to eat from my hand. I have to say I give this cat way more trust than I should for such a timid and fearful cat. I know full well if she wanted to she could do some serious damage to me, especially when I am kissing her forehead.. (but more on that later)
During the video, she was sitting on the top shelf. I was able to use the food to entice her down to the first shelf (see above) and then to the ground level. I was trying to remain calm but inside I was doing the crazy crazy happy dance.
Then..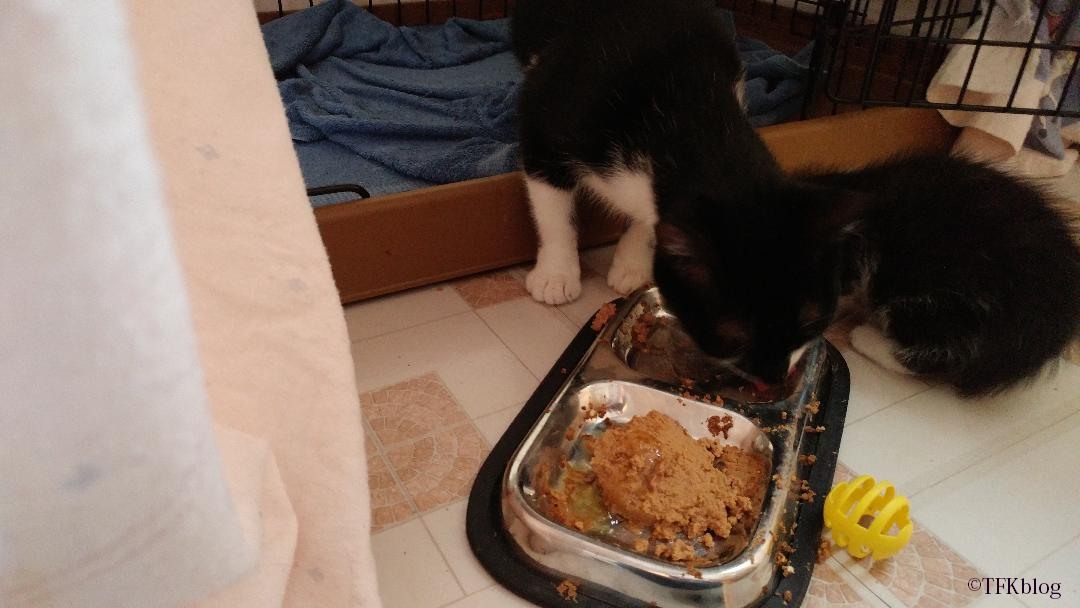 and then.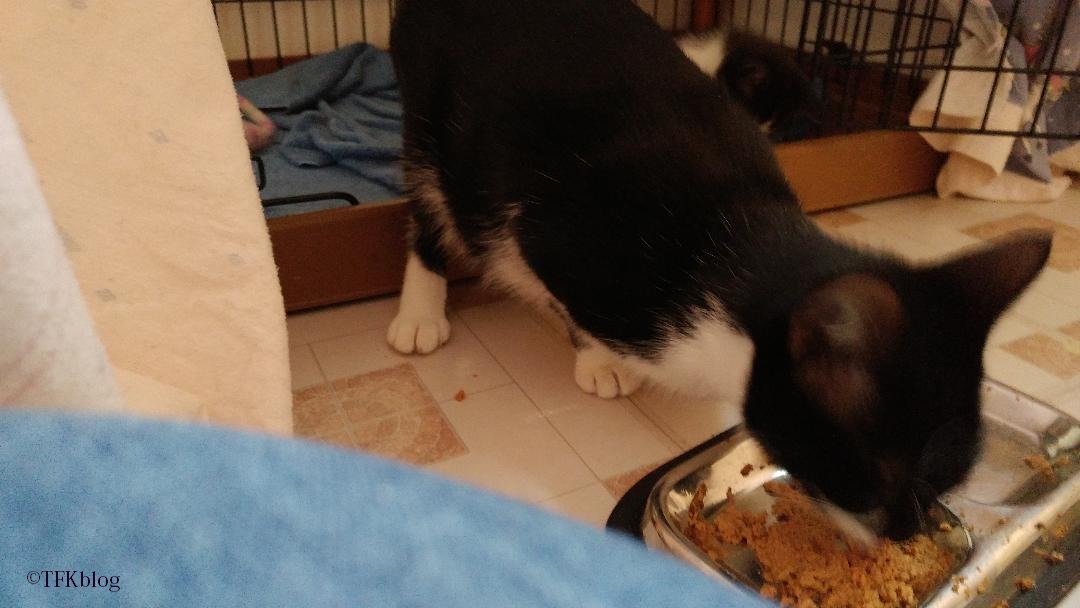 She was only three feet out, the other back leg was safely tucked away in the cage. I pushed it just a little bit more and she retreated to the cage.. Ah well, you win some you lose some..
Every few days I pull Darcy out of the cage to be able to put my hands on her. I do my best to do a once over without being horribly intrusive. I spend time cooing at her and telling her she is safe and scratching her ears and chin and kissing her forehead. I know she just wants back in the cage.. but she is putting up with me for longer and longer periods of time. I am doing my best not to push too far..
I do believe she will come around eventually and make someone a great companion for a calm quiet house, but I am pretty sure that is far more time than I am going to have with her.
But let's hope I am wrong.