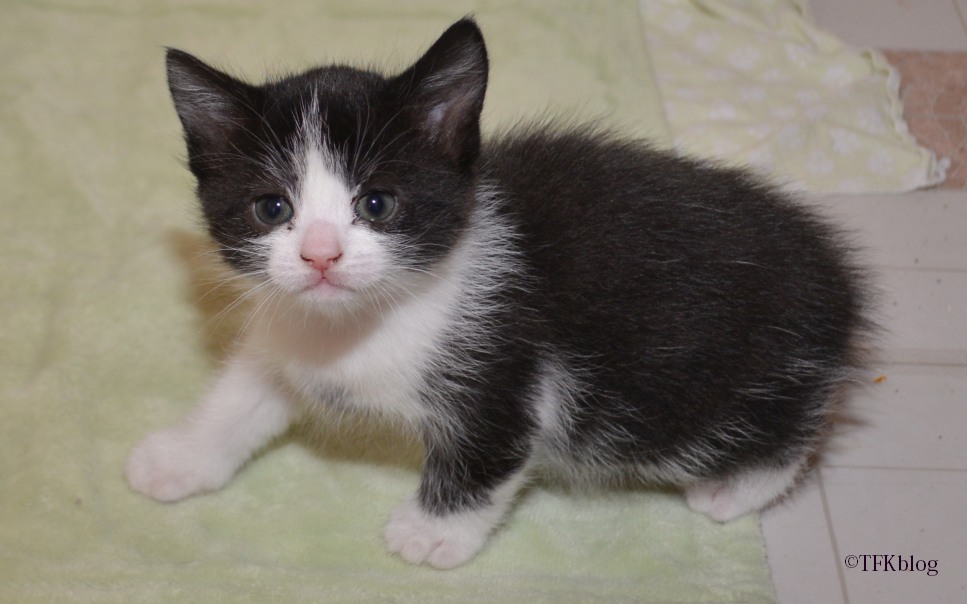 Occasionally the convergence of a reader of the blog wanting and available to adopt a kitten happens while I have kittens and contacts are made (aka email me or message me) that there is interest and arrangements are made and poof, adoptions happen.
In the past, I have fostered for open admission shelters who adopted out on a first come first served basis so connecting someone up with a kitten they like was pretty easy. We would work it out that the new owners show up on the day of adoptions when I am returning the kittens and the shelters were always happy to have me bring adoptors along with the kittens.
Now that I am fostering for
NH Kittens
things are going to work a little differently. They have a waiting list of people wanting to adopt kittens so they run a little different. If you find yourself in a position to adopt one of my kittens I would recommend you fill out an
adoption application
and make note that you are interested in adopting one of the kittens seen on my blog.
Because they are not an open admission shelter they have a list of
policies
that not every shelter has. The fee as of the date of this post is $120 per kitten but like most rescues, it includes a whole host of vetting prior to the adoption such as Spay/neuter Rabies vaccine (if over 12 weeks old), FVRCP vaccine, Ringworm culture (negative), FeLV/FIV test (negative), Multiple dewormings, Flea treatment, Fecal exam (negative), Microchip, and a Health certificate.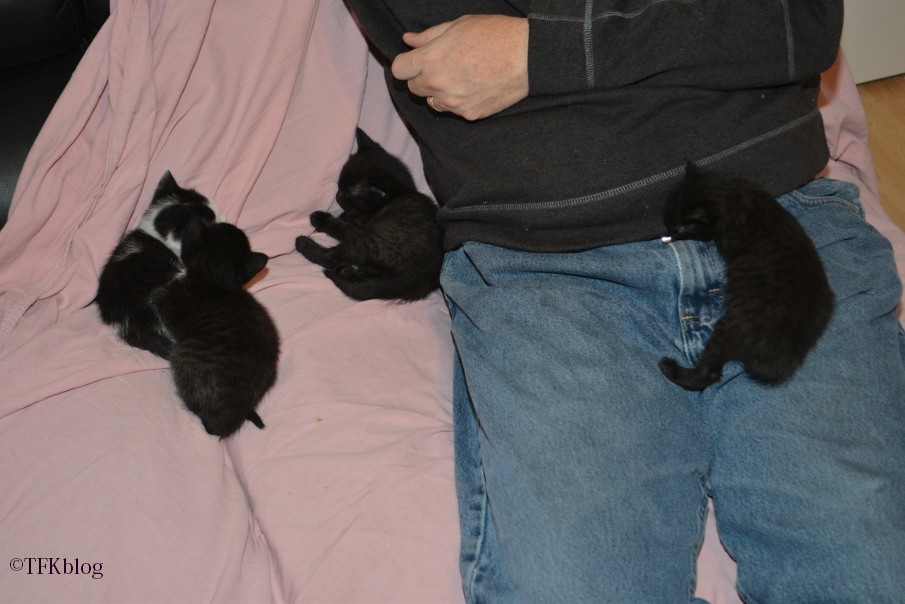 On top of that, all TFK kittens come with weeks of socialization at Casa de Gato and the love and training from myself and the CatMan which is priceless..
So, if you find yourself wanting to adopt, let me know and I will do my best to walk you through the process from my end..