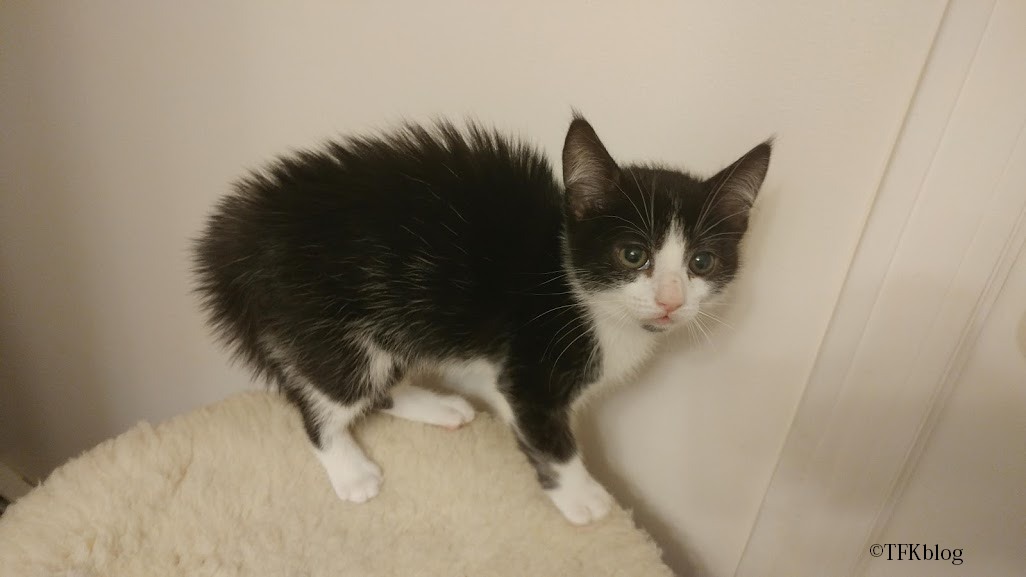 The rescue I foster for now doesn't really schedule times for the kittens to be neutered. When they are ready they wait for openings at a spay/neuter clinic and are whisked away when there is room for them, which is what happened earlier this week. I was thinking it was going to happen today or even later but there was room for them all and off they went.
Unfortunately, Romy had lost a few ounces and didn't get to go, and we thought she and Kreb were going to have to hang out here over the weekend but she piled it all back on by this morning and will most likely get in tomorrow. She and Kreb were the only ones without people lined up for them, but as I have said before there is a general waiting list at the rescue so they will not be waiting long.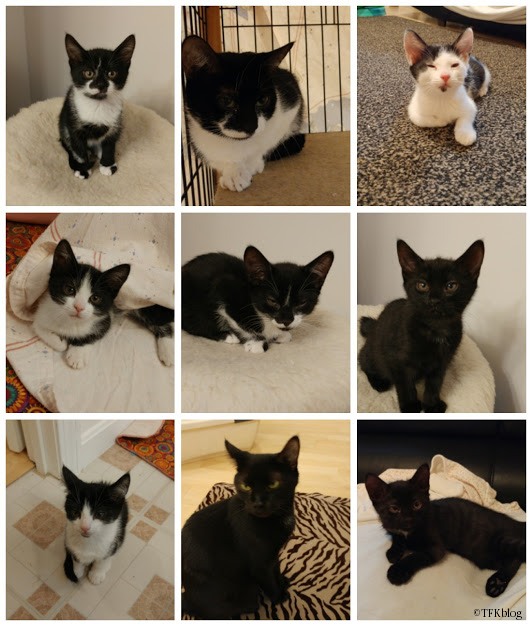 Darcy and Onyx are remaining here for a short while until applications are finalized. There have been several inquiries on both of them, I imagine before long my foster room will be empty. The rescue shuts down during the winter and from what I found last year there just isn't the need for fosters in the winter time. *sad frowny face* Just as well, I need to finish unpacking my craft room and do some painting and possible repairs in the kitten room (that bathroom floor is horrid) (my apologies if you have that flooring in your house, it is just not my style)
Just what I am going to do with this blog over the winter I have no idea. There are topics of research I could delve into but other websites and other blogs that cover that well enough. There is always photos of The Crew *shrug* we'll see.
I have a sponsored post from Chewy coming up on Monday and the announcement of the winner of my TFK4K giveaway. There are always shelters to visit to do more
Shooting at the Shelter Series
posts.. I do want to revamp the blog and get all the photos on one platform and updated with larger sizes if I have them (because photo resolution in 2002 when I started was .. um.. yeah.. ) and clean up posts that don't make sense anymore (because blogging in 2002 was much like fb is today) so that will keep me busy enough.. and if not, I can always blog about baking..