In honor of my four thousandth post.. I am going to do a little giveaway.. Just comment on this post and in your comment write #TFK4K and I will choose a winner. The winner can pick either a
Michaela and her Minions calendar
or the right to name the next set of kittens.
I didn't time this very well did I? Yesterday's post of "Part Four" would have been a far better 4,000th post, but alas, I didn't get another post up over the weekend..
Yes, I have been fostering and posting kittens and cat stuff since 2002 and this, according to my blog count is my four thousandth post.. and no,
you still may not call me a crazy cat lady.
. (but if you want to just call me crazy, I'll be okay with that)
Now, onto the star of this Christmas Party.. Ren as Santa!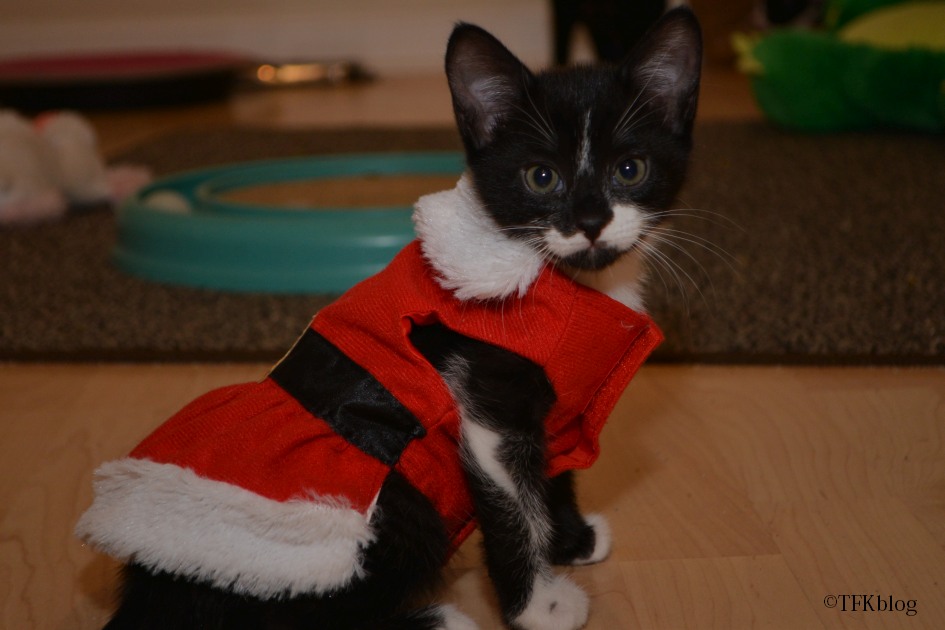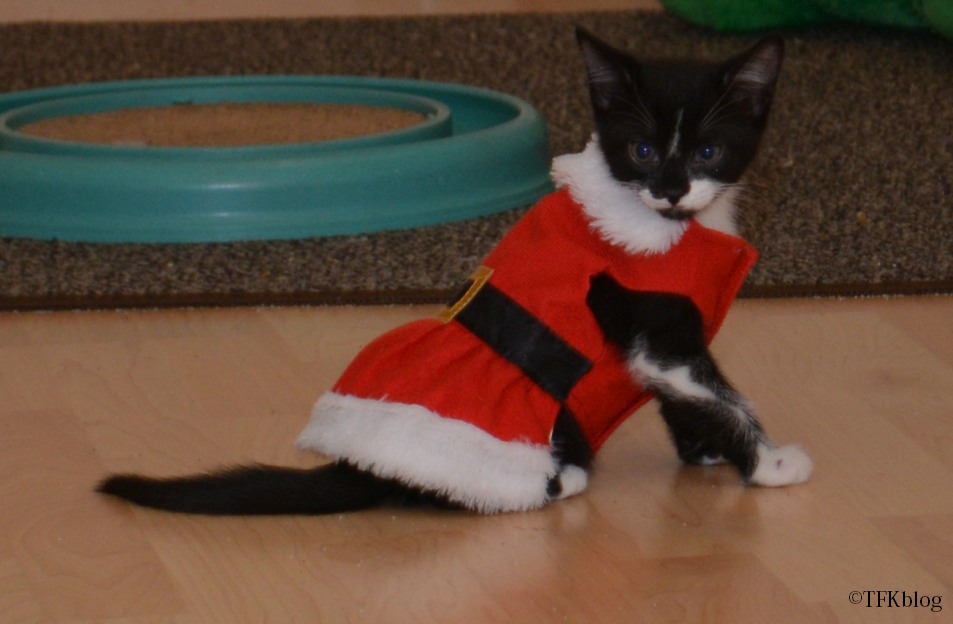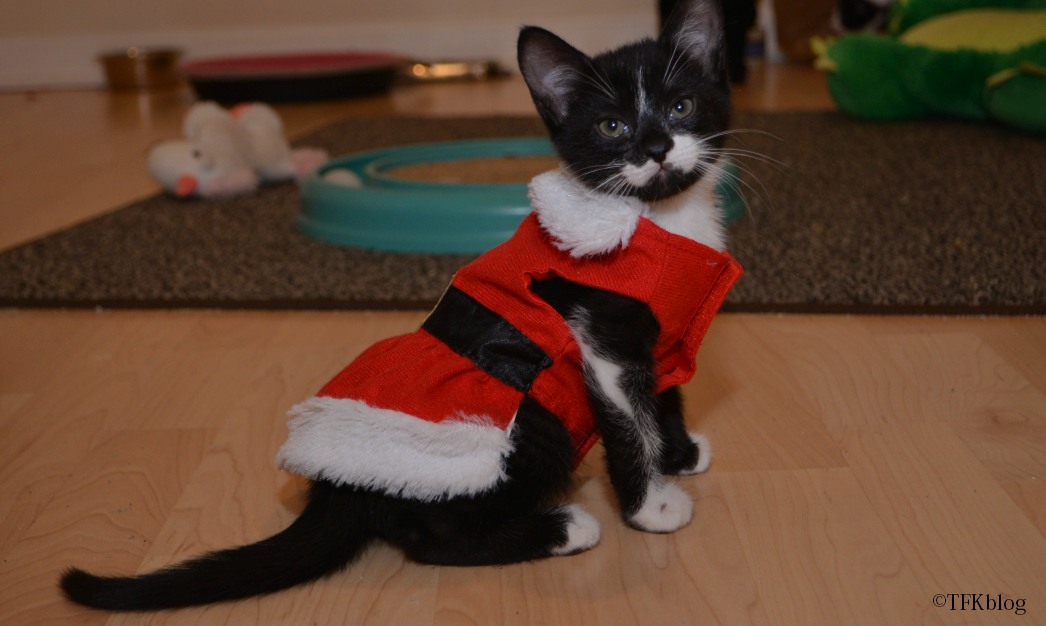 I was trying to get their photos up against a clean background but Ren wasn't having anything to do with it. He took his outfit and ran off to the other side of the room and sat there so proud of himself. I'm fairly certain he would have been perfectly happy to keep it on for hours, but I wasn't ready to watch him for hours. As I got closer to him to take it off, he did this..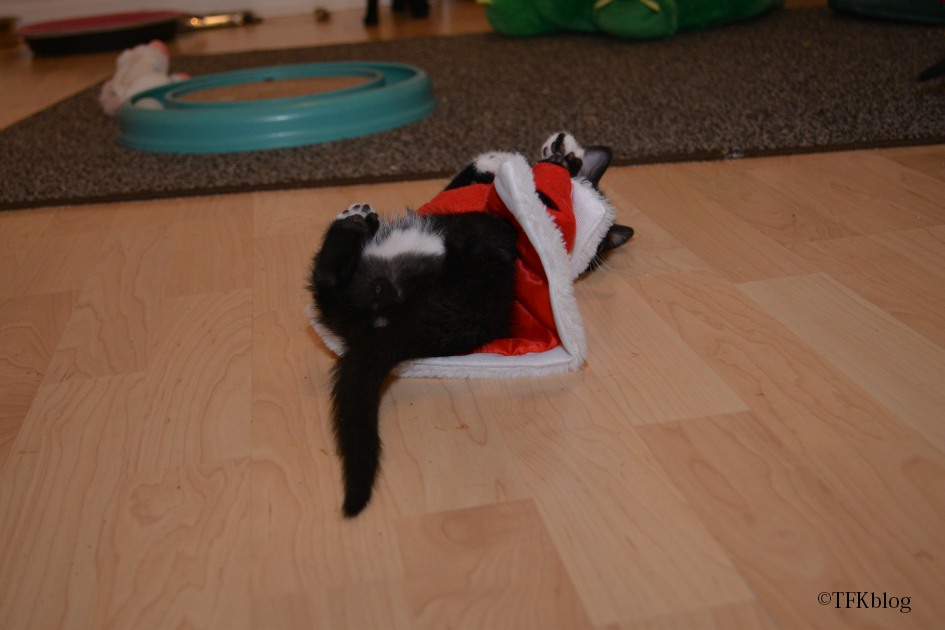 Which I couldn't help laugh at because had he been human this totally would have been wildly inappropriate to put on the interwebs.. but .. kitten, so here you go 😹
Also, only a third of the holiday cards I ordered have been spoken for. If you want one
you have to sign up for one
..