Several of you commented that Onyx didn't look too thrilled with her outfit.. She was a bit annoyed with me because I had to discourage her from playing with the pompoms to get her photo. As soon as I stopped distracting her she grabbed the strap in her mouth, jumped down and ran off with it.. it was adorable.
Zephy didn't mind the outfit so much, but it was simply much too big for her.
Unlike someone else (cough, Romy, cough) who developed an immediate case of acute clothing paralysis.. I mean an acute case of it. She seemed fine when I got her into it, not reacting at all..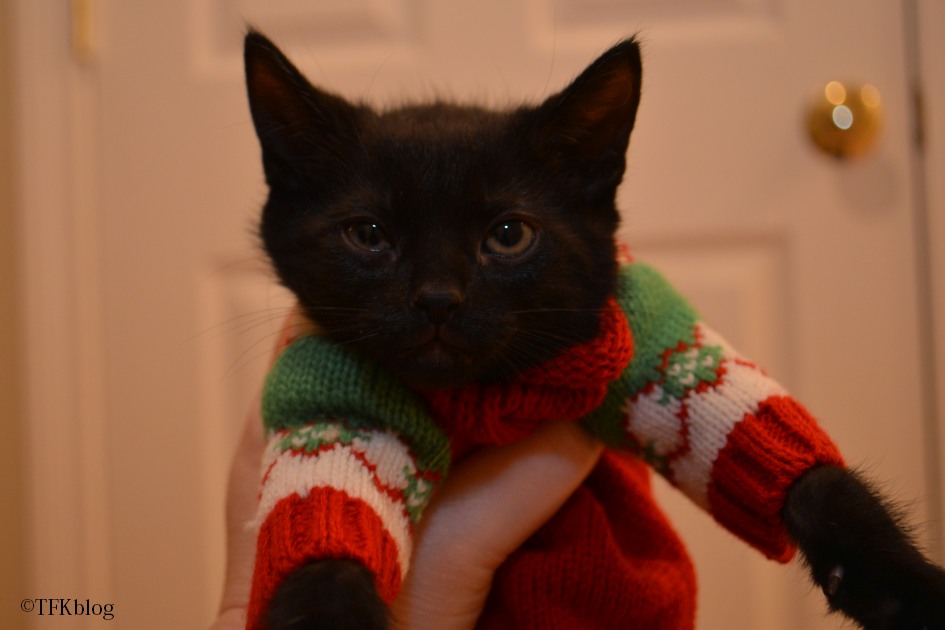 But when I put her down to get a photo...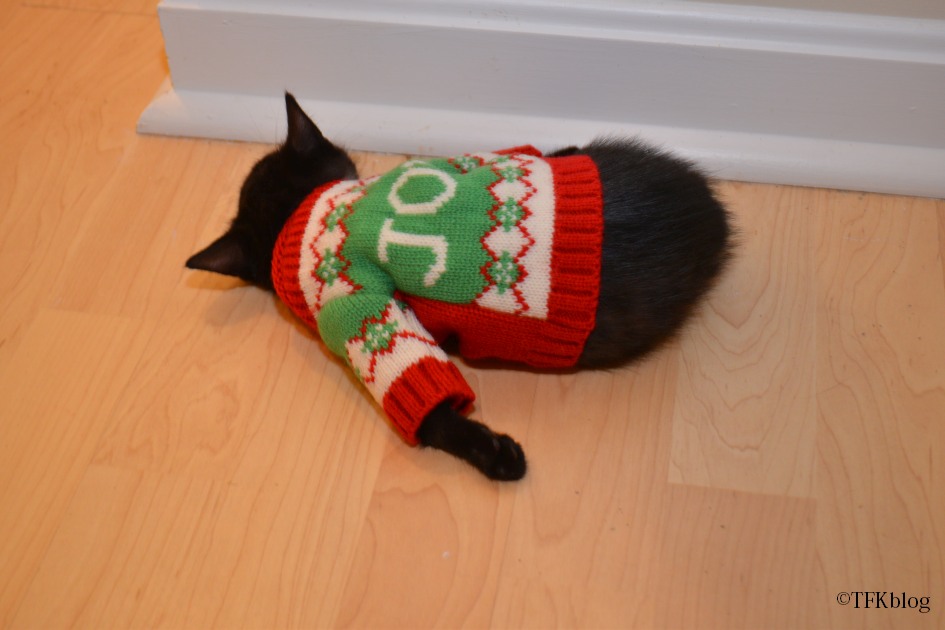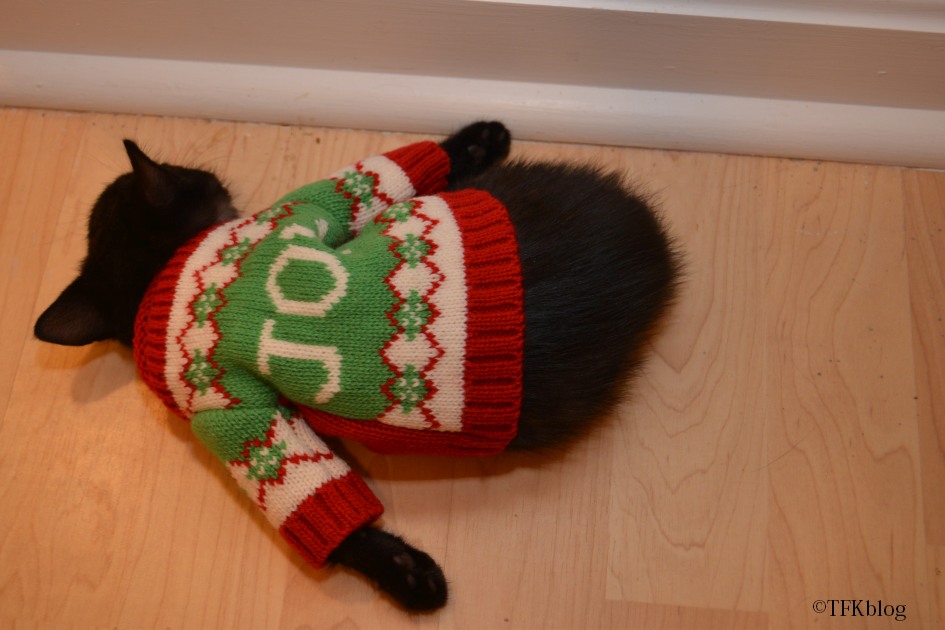 She sunk like a stone and did not move so much as a whisker. The irony that she wore the "Joy" sweater was not lost on me and, despite my nearly uncontrollable laughter, I quickly picked her up and cuddled her. She wasn't upset in the least, simply frozen by the fact that she was 'surrounded'. Once I took the sweater off she was mobile again and we spent some time cuddling and playing. I really wanted to try again but I simply couldn't do it to her.