I was scrolling through my social media when I saw
this blog post
and thought what a wonderful idea for a post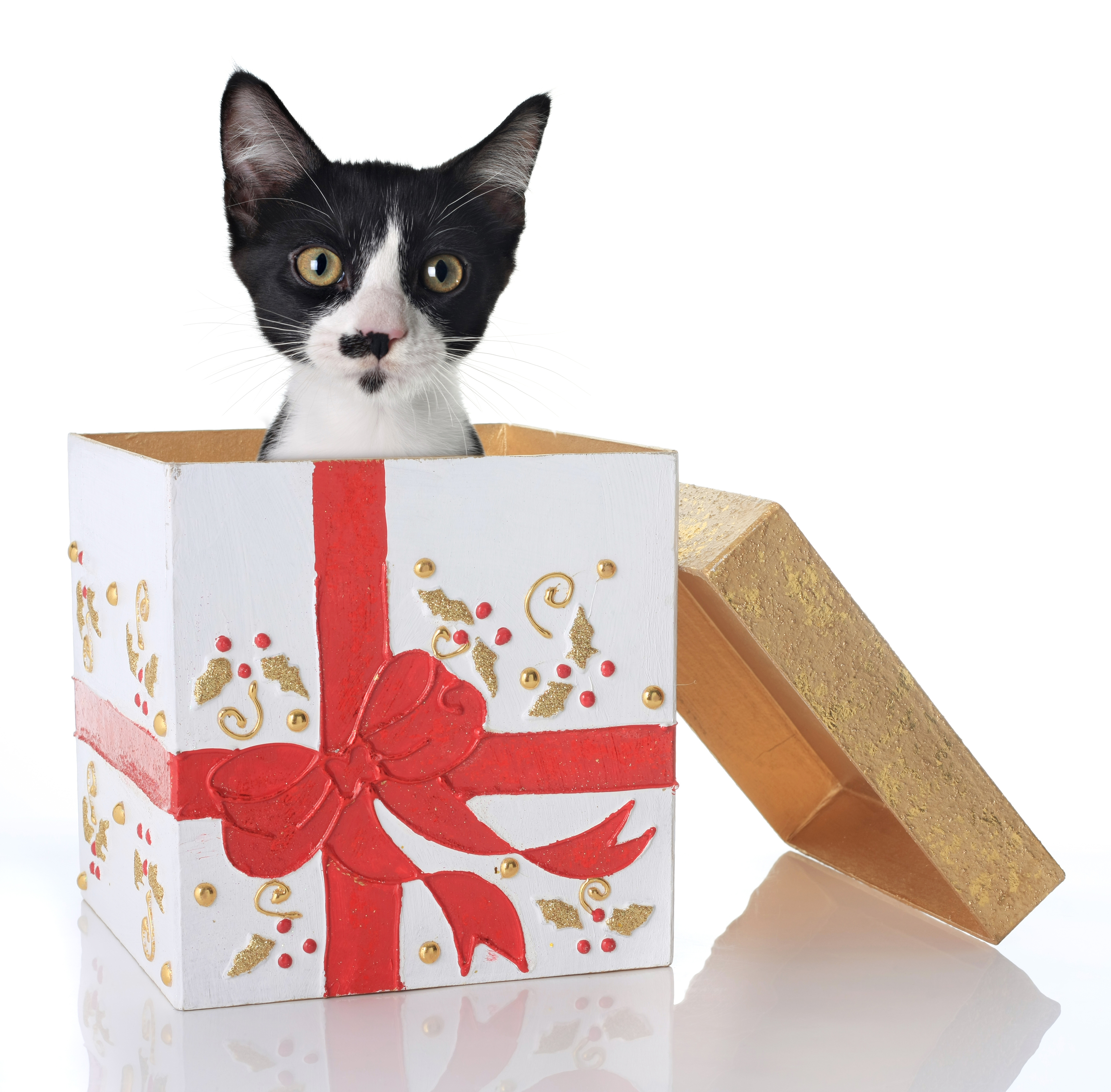 © Depositphotos.com/ Hannamariah
Immediate thought is the obviously no, no way, absolutely not.. A kitten is a living being, with feelings and emotions and we are doing are darnedest to elevate their status above a toaster. Giving a cat as a gift can feel like a really really bad idea. We all have visions of kittens getting lost in the chaos, being forgotten because of other presents. We have memories of bunnies swamping shelters after Easter and dalmatians flooding shelters after each release of the 101 Dalmatians movies. Impulse pets are ALWAYS a bad idea.
However..
A pet as a gift can also be a very very good idea when it is not an impulse but rather a well considered decision. A gift given with thought and care to the recipient as well as the animal. Taking into consideration that this is a life long 10-20 year commitment. Making sure everyone involved knows what this means and everyone is welcome to the idea of a pet. In fact, according to
a recent study
86% of pets given as gifts in the last ten years remained in the home.
This is not a gift to be given lightly, nor with out thought and planning. If you know your day or the days around the event is going to be crazy, giving a 'gift certificate' for a kitten along with the general trappings like a litter box and food bowls can be a perfect solution. Yes, it will not be the exact same thing as opening a box and seeing that cute face, or seeing the wide eyes when they hear that first mew not knowing what is in the box.
A kitten as a gift can be a good idea if you know the pet is wanted and will be loved by all. If you know that the gift giving situation will be calm enough and not overly stressful and you want that joy of a kitten (or cat, or puppy or guinea pig) under the tree, in a stocking, or in a gift box then by all means go for it.
And please don't shop, but adopt. Save a life and give it the best gift ever, the gift of life.