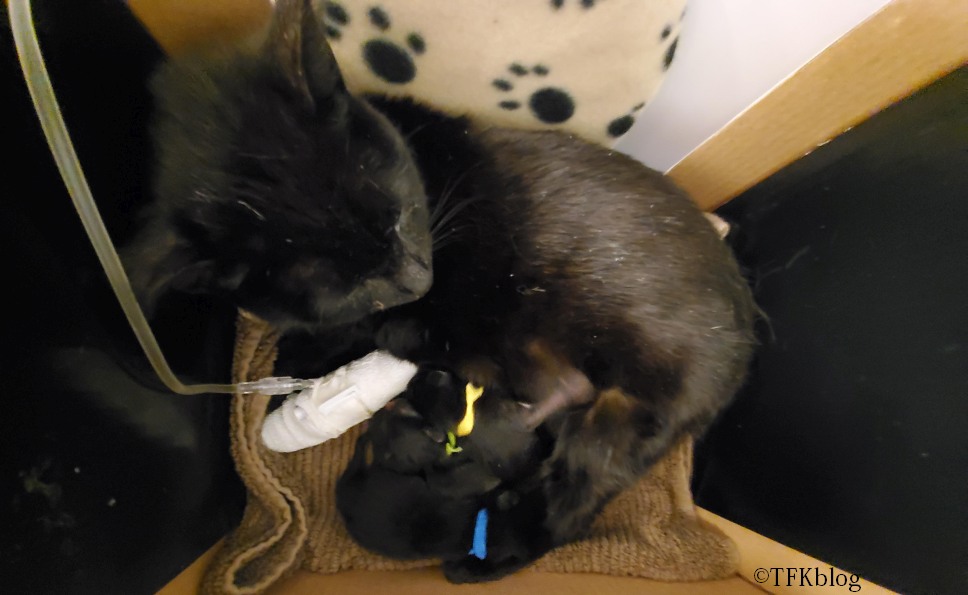 I am going to save the rest of the story for a time when I am a little more awake. Since I have had several people contact me asking if April was okay, I wanted to share with you a small update.
April is still with us. She has been very lethargic and has not eaten or pooped or peed since I have had her. I am very worried about her. She is not producing milk or if she is it is minimal. I am bottle feeding the kittens every two hours and running on no sleep and a LOT of adrenaline.. It is not much fun, and I'm not making a lot of sense right now.. :) fortunately, the kittens are nursing well and are gaining weight.
April is allowing the kittens to suckle on her and snuggle close for warmth, which is a huge comfort to them and a bit of a relief for me as I do not have to worry about them being chilled - a huge risk factor in kittens.
She spent yesterday and today getting rehydrated at the vet clinic. I will know more this evening when I pick her up.