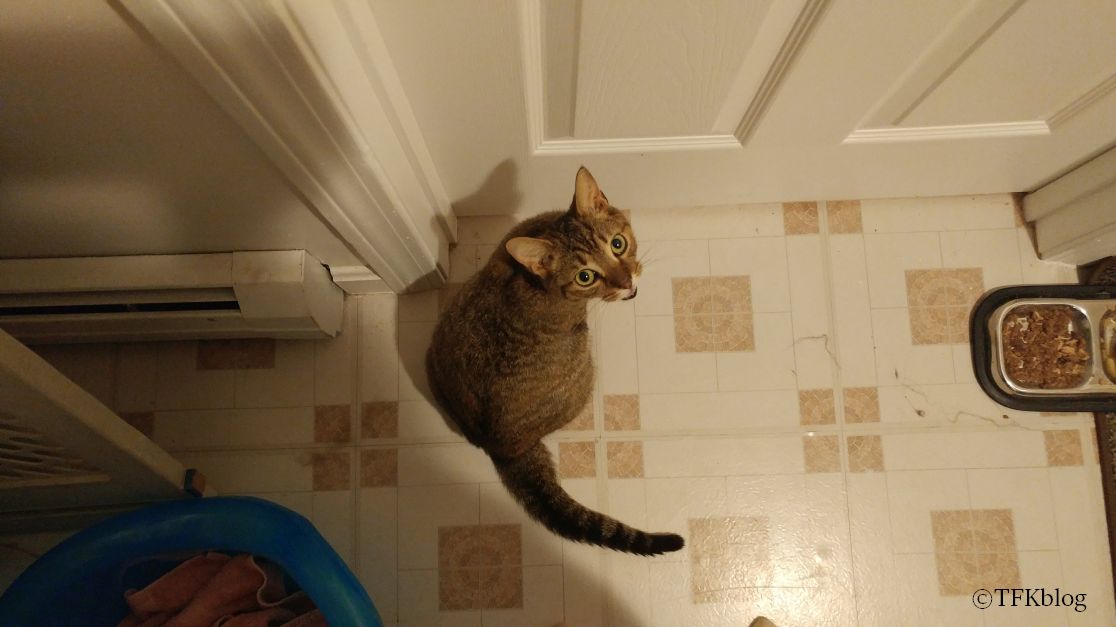 "Yo, Lady! There is a door here and I can't go through it!"
"Hey, Lady! That food is the same thing I got yesterday? What is this, prison?"
"Hey, Lady! Stop thinking you can pet my belleh any time you want to, that's what we call personal space!"
She's a Torbie all right.. All kinds of attitude and sass.. She has definite opinions on things, and is totally not a fan of getting eye drops - but then again who is.
I'm not feeling kitten movement so this might take a while..