Being afraid of their own shadow, I wasn't very comfortable bringing my big camera down and subjecting the kittens to the click and the flash of my Nikon.. so all the photos so far have been on my phone.
But with their time drawing to a close I wanted to try to get some better photos of them.
Since they weren't keen on sitting still for me, some of these aren't the best.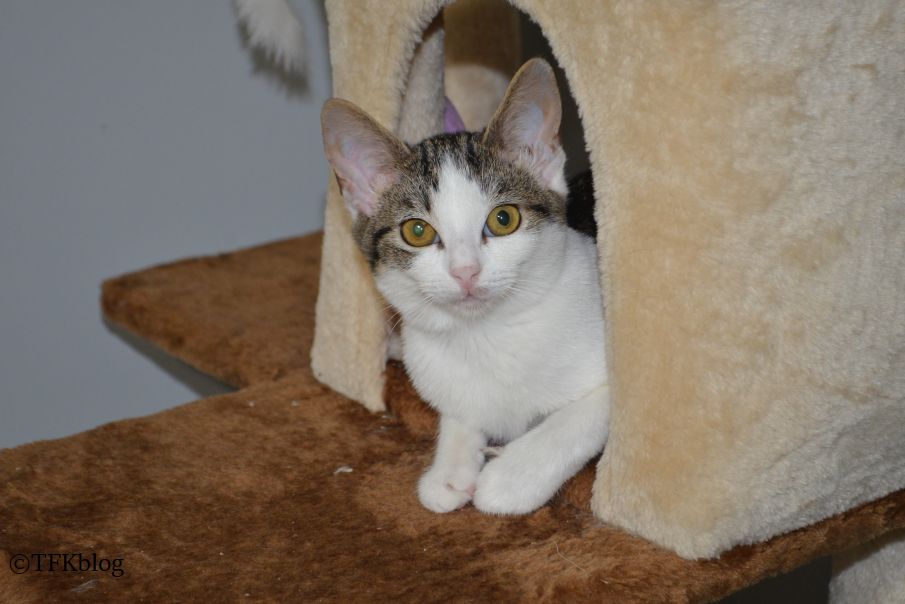 Casey - she takes a minute to realize she likes me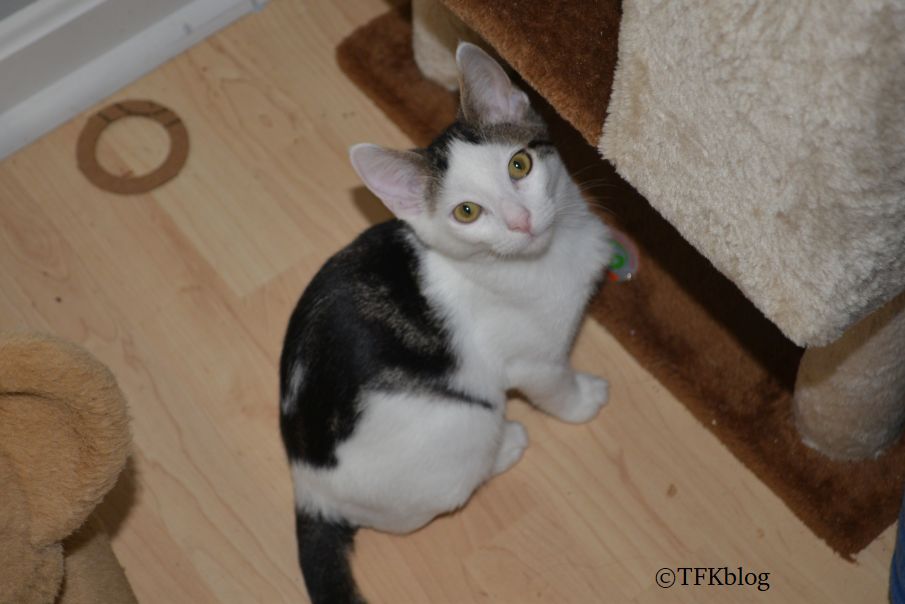 Cabana finds me interesting, my hands are still very evil.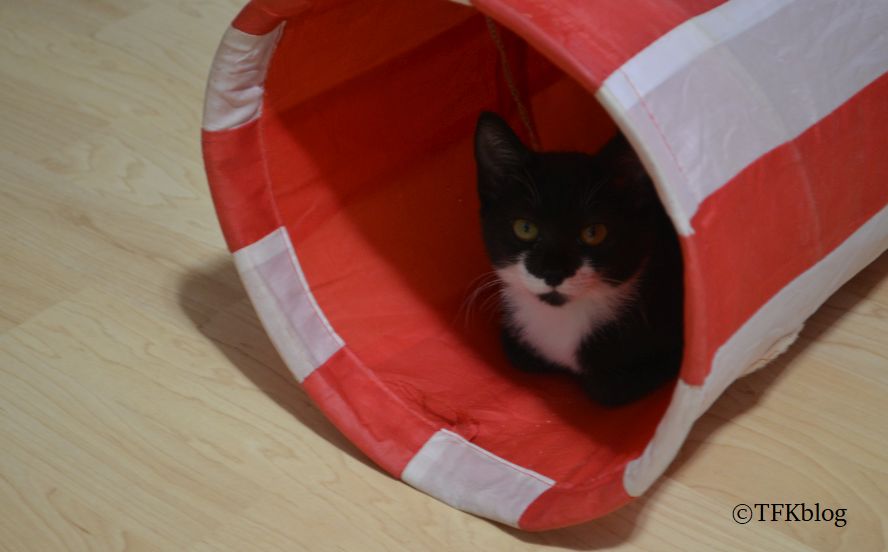 Capa is now a lap kitten. She was not sure about the camera, but if I sit down she's on my lap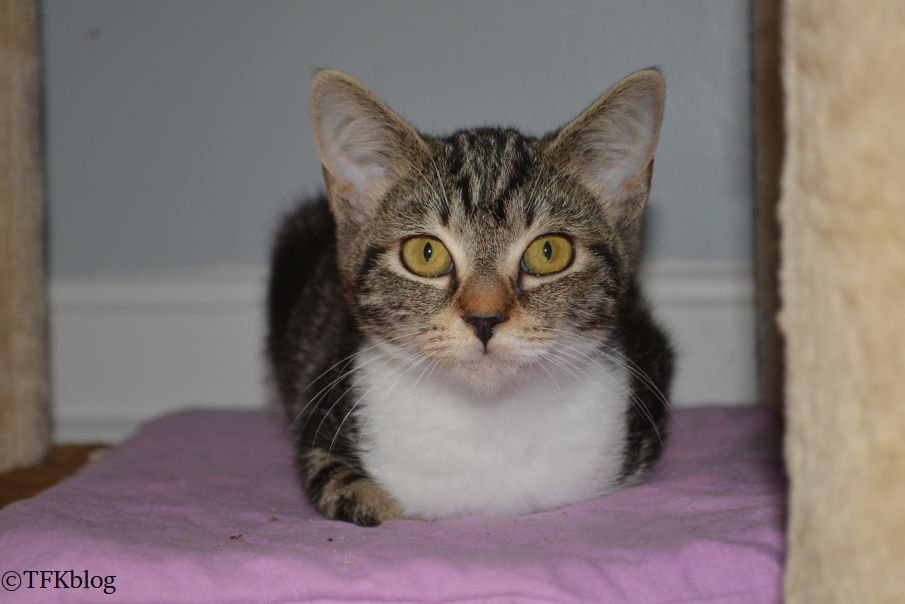 Cape is almost always under the cat tree.
If I pull her out she purrs like a motorboat and loves attention.
If I have baby food or a toy she will come out on her own.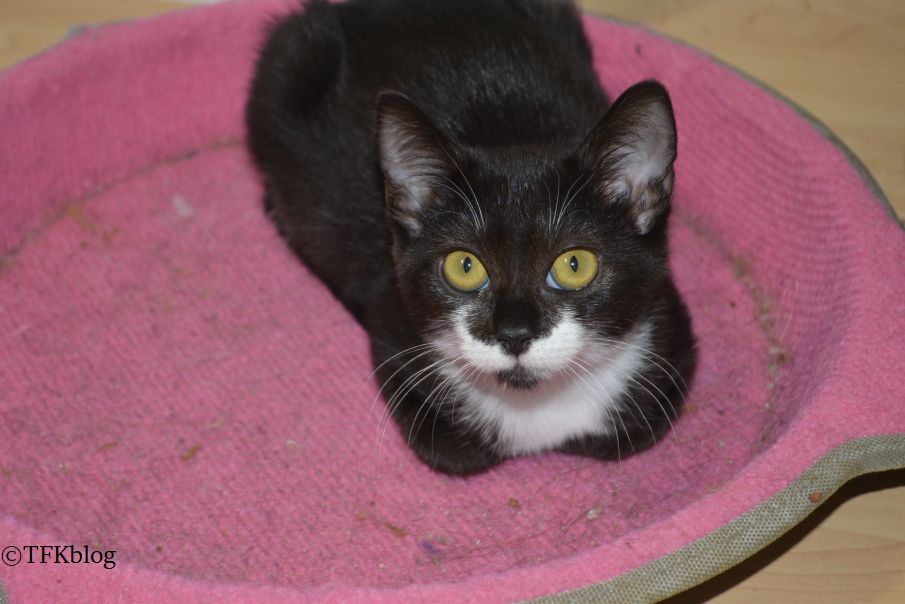 Capa wondering what the camera thing was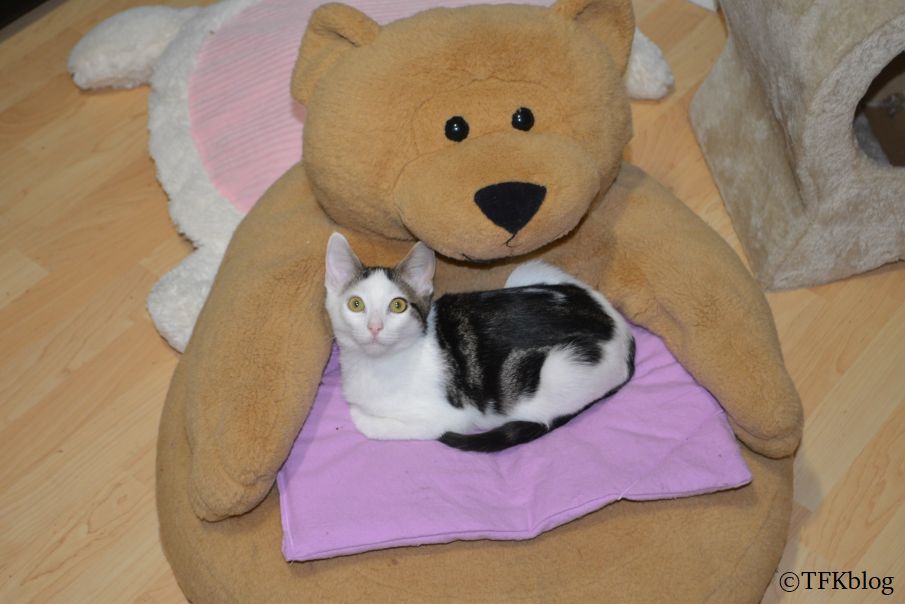 Cabana almost looks worried that I am going to try to sit on Happy Bear with him
All in all not a bad time of it. They didn't make it easy as they moved a lot so I have a lot of fuzzy photos.. and white kitties and flash do not go well together as you will see in the next post about them.