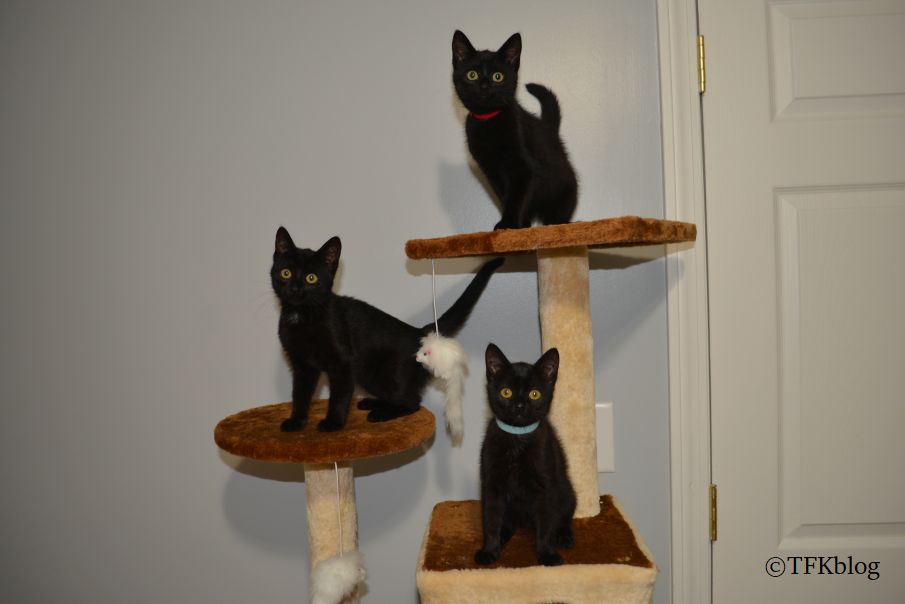 Briget and her sisters are ready for their next adventure in life.
Evie is still "less than" the most outgoing cat you've ever met, but I'm sure most people won't see her shier tendencies and will just chalk it up to being a kitten in a new environment. As long as she is continually challenged she will be an excellent outgoing kitty. She loves attention, she loves food and she loves to wrestle with her sisters.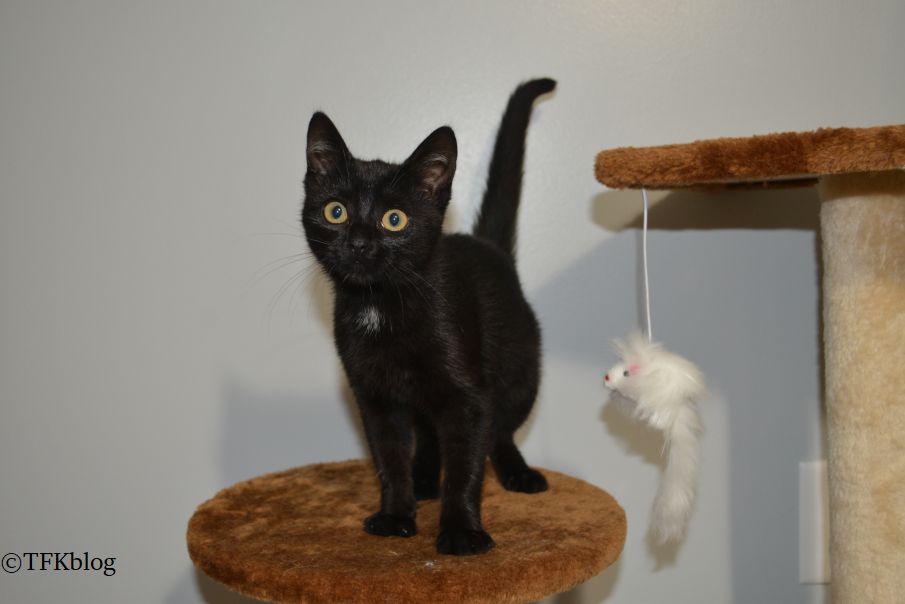 Molly is a fun loving girl who is quickly becoming attached to me and enjoying my company a lot. this is so far away from where she started that I am amazed. She hasn't met a feather toy she doesn't like and she loves to climb on the cat tree. She says ping pong was her favorite subject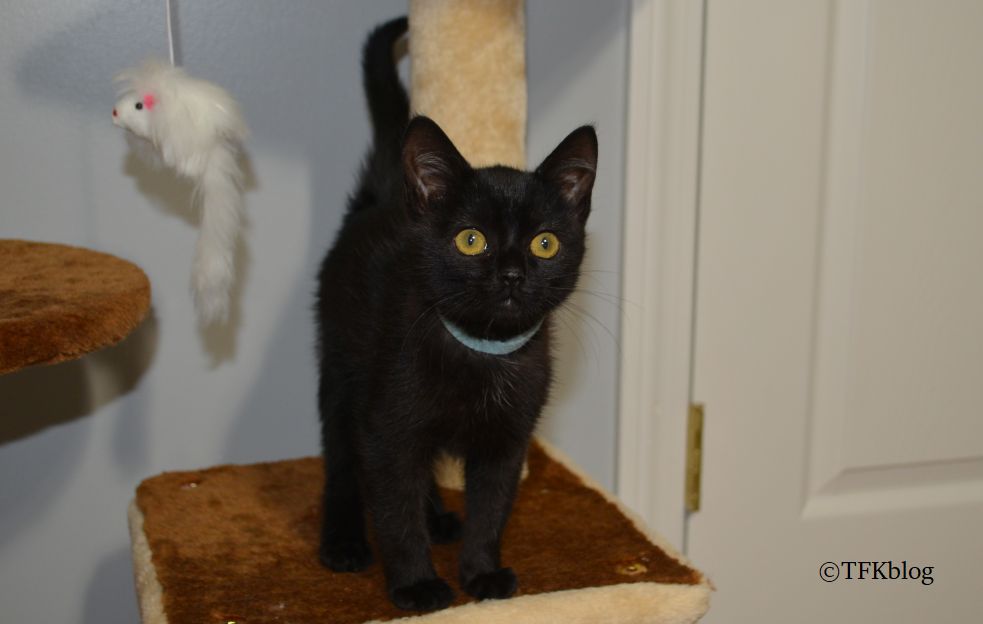 Briget is fearless and knows her mind and she isn't afraid to tell you all about it. She likes to snuggle and get her ears scratched as long as she isn't busy telling her sisters what to do or getting a rogue toy in line.
The girls were neutered last night so we only have a few more days with them until they go off to be adopted. Briget took the longest to come out of the sedation and I was quite worried about her for a few hours. I only really started breathing once she started eating. All three of them were quite active drunks, choosing not to sit still and wait for the effects to wear off but instead to run around .. or should I say stumble around the room.. and attempt to jump on the couch, and even climb the tree.. Well, except Briget who was pretty out of it for most of the night.
These are some pretty awesome kittens and whomever adopts them will be very lucky. It would be absolutely awesome if they could stick together, but in the 17 years I've been doing this I have only seen three (well and myself, so that would be four) people adopt triplets. I suppose as long as Evie isn't left on her own I couldn't really pick which way to divide them up.
Not sure when they will be leaving us.. but I am guessing it will be sometime this week.