I just wanted to remind you that I am sending out no-obligation Christmas cards.. Technically, they don't say Christmas on them, but there are kittens in a Christmas setting..
And no, this isn't the card.. I like it to be a surprise for you when it shows up.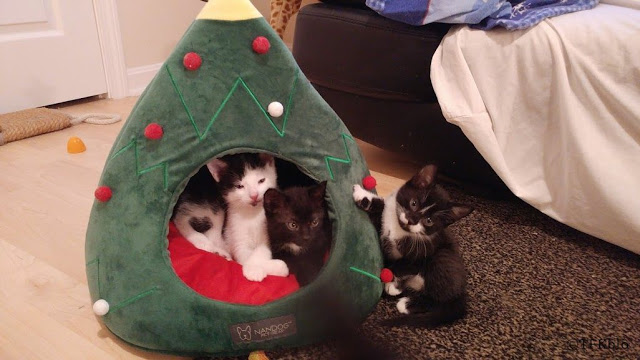 Please enter your info at
Postable
. You only need to give me your address.
And again, if you would like to send me a card my address is
Tails from the Foster Kittens
PO Box 554
Grantham, NH 03753