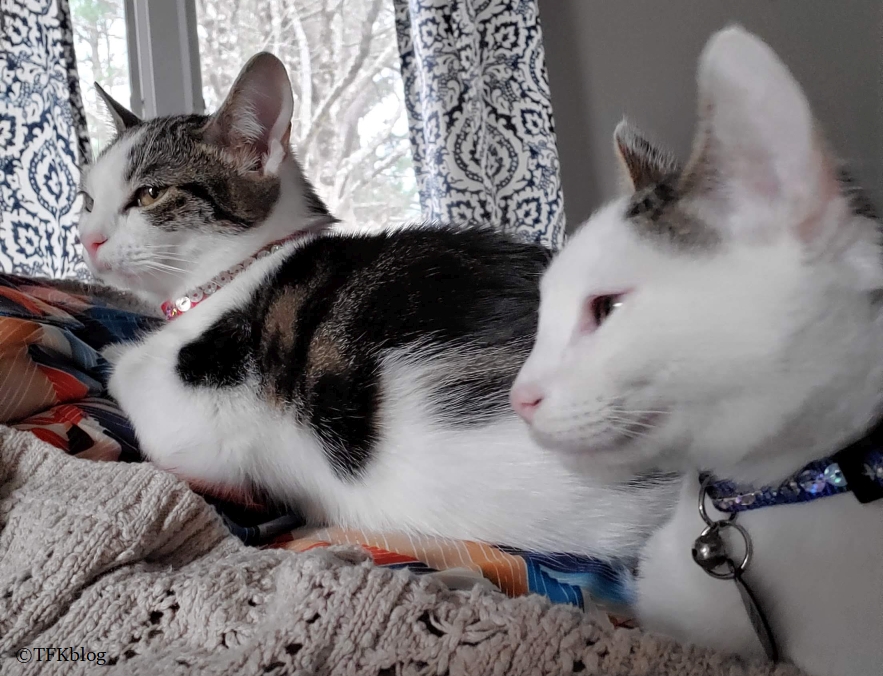 I knew for a couple of weeks that I was going to go to
the shelter from yesterday's post
, so when I was invited to visit Casey and Cabana I couldn't resist piggybacking a trip down to see them.
Lauren was incredibly generous to invite me down and I was glad to know. She had been sharing photos of the duo on Facebook so I knew they were adjusting well, but seeing it in person.. of cuddling them one more time.. well, I couldn't resist. As you can see I got the trademarked cuddle from both of them.. (and they didn't even know I had treats at that point.. yes, I am not above bribing my former fosters for attention)
Sadly, my camera was dead so I only had my cell, and they were so excited and active that I got relatively few photos.. (and most of them were quite fuzzy) but it was wonderful to spend some time with them, to feed them some treats, and get to know their mom a little better. I knew Lauren was a lovely person by how generously she has been sharing them with me, but spending time with her was a delight... and seeing her goats was such fun!
But then there was this..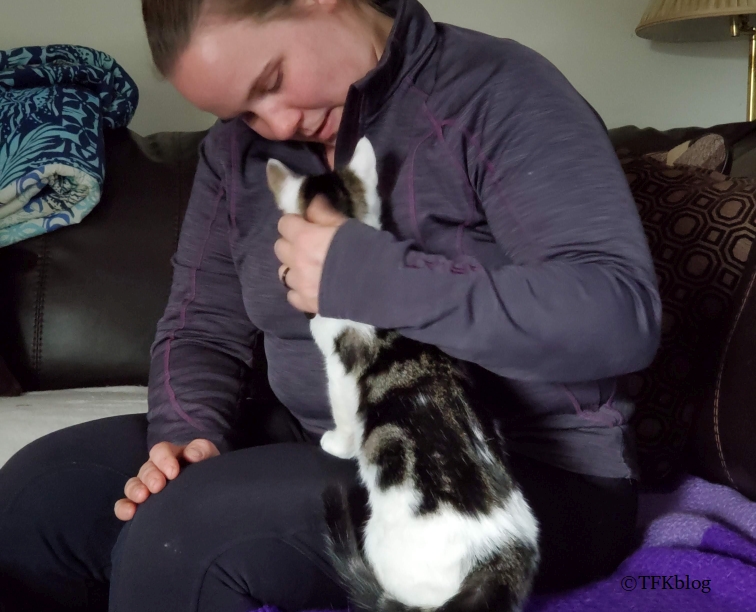 Yup, they ended up right where they were supposed to be..
Then I received a message from Jasmine's mom (former foster Slate). She had some food her kitties weren't eating and she offered it to me. I figured I could swing over to see them and it all worked out as well..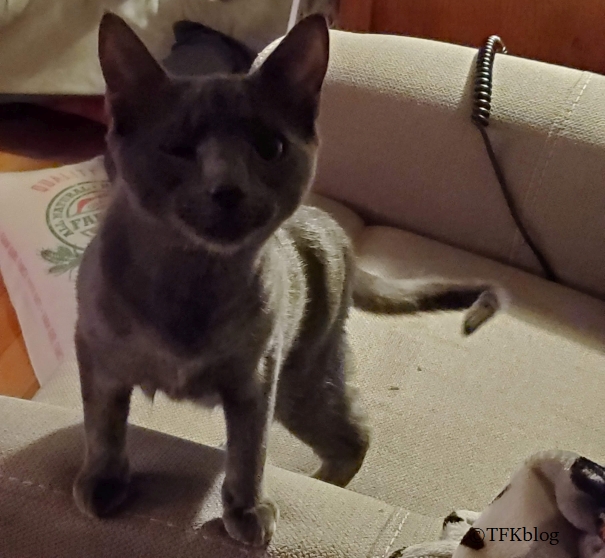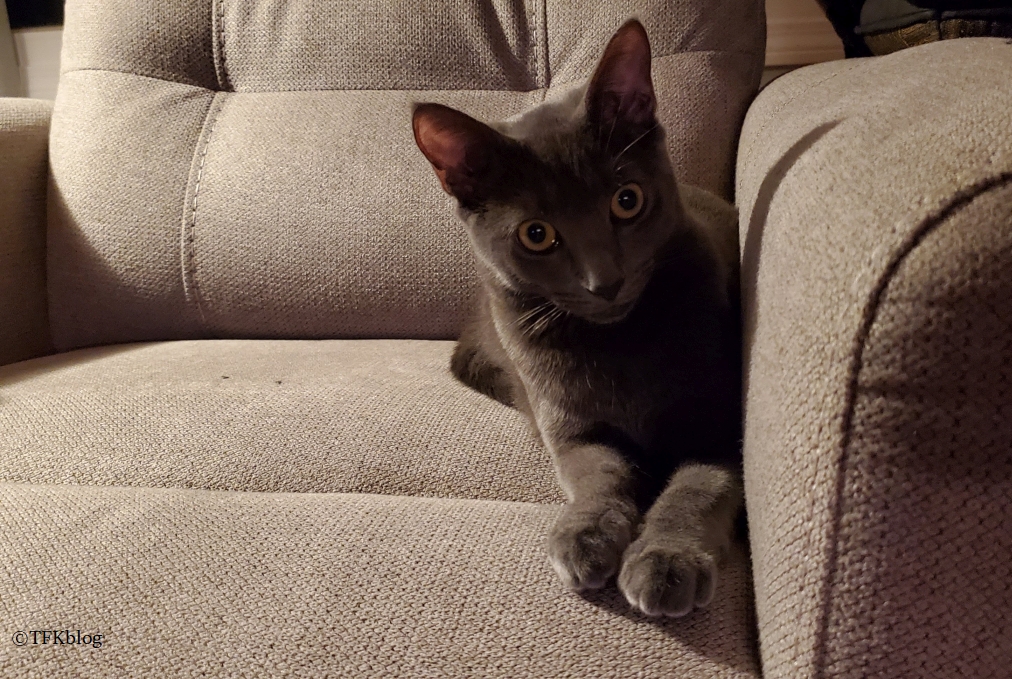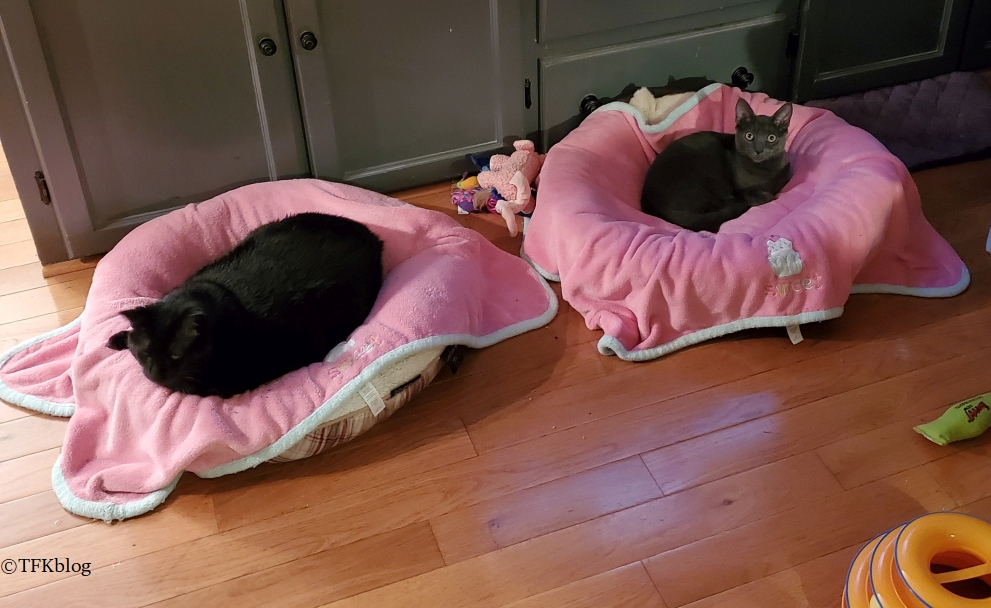 Jasmine showed off for me a bit, showed me her bed, told me I was not going to take her back, and was downright adorable.. It was lovely to see her and spend a little time with her family, but it was getting late (there is so little sunlight this time of year in New England and driving at night is not a lot of fun)
I also visited another set of fosters a while ago..
My friend Kathleen, who adopted two of my fosters years ago and who has connected me up a number of people who have ended up adopting from me, invited me out for a visit. I had to be in the area for work, so I made a quick jaunt over to see them.. yes, on an island off the coast of Maine, yes, it was absolutely amazingly stunning.. Meghan who also adopted some of my former fosters came along. It was a wonderful time among friends. While Kathleen's kitties were mostly a no show (except for Rocky who decided to pose for me so beautifully) I did get to go over and see this year's most popular foster kitty and his sister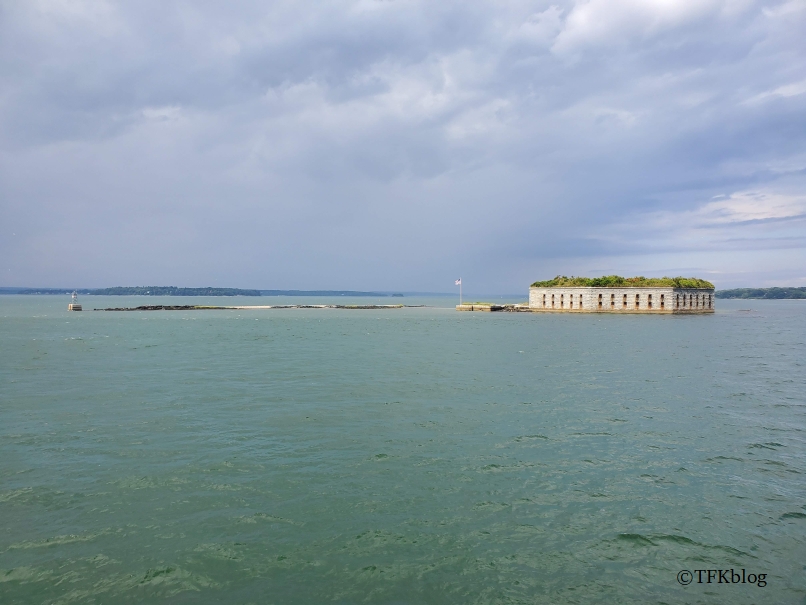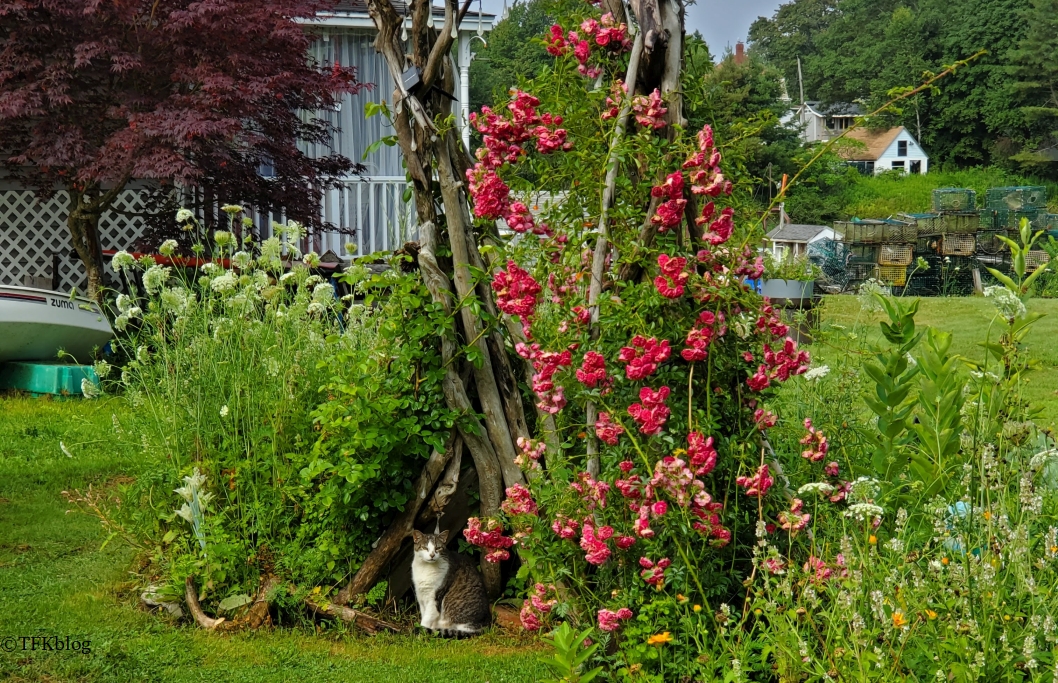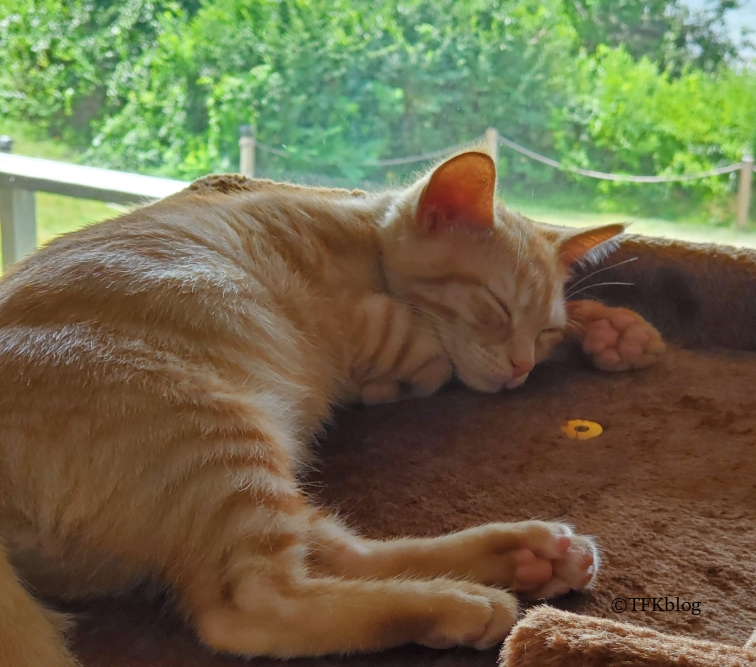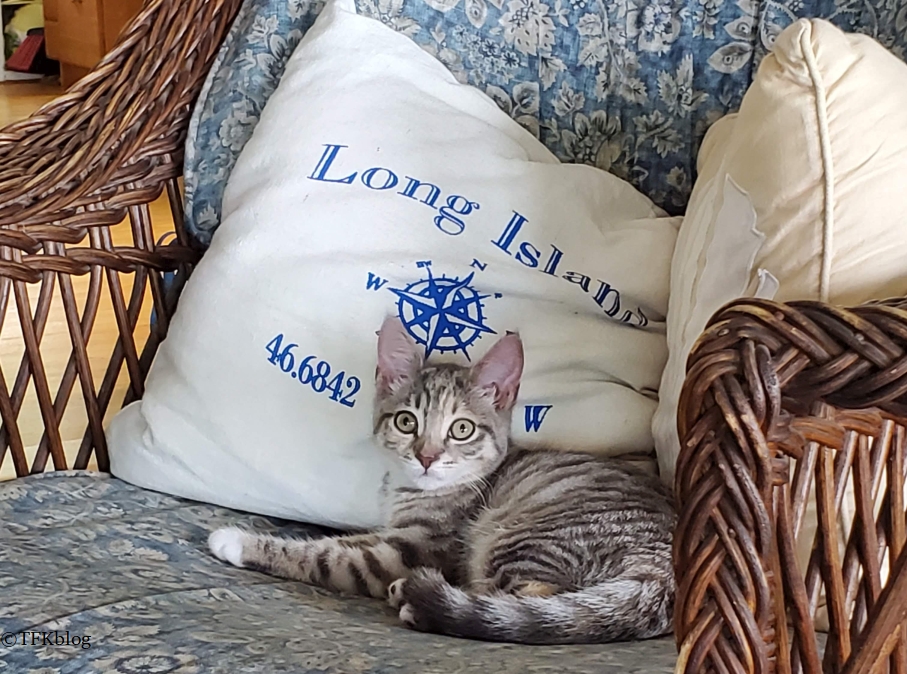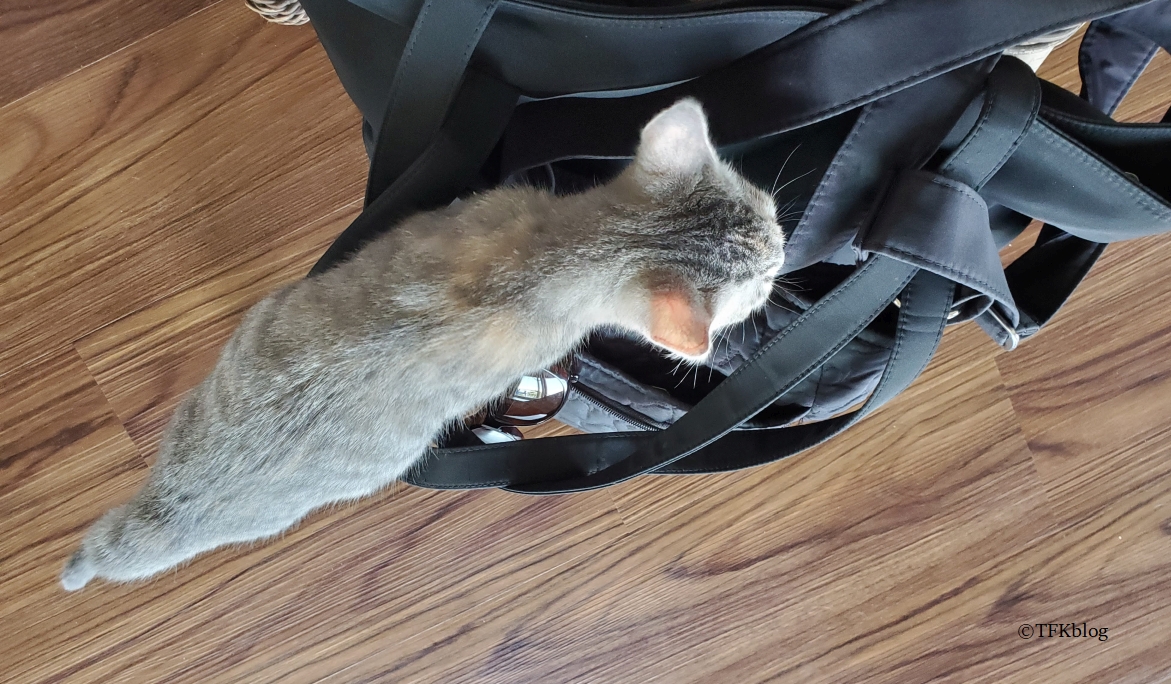 Now I swear there is no food in my purse and trying to get in it was completely her idea.. :) (and yes, I was frisked before leaving)
--------
I do want to remind you that I am sending out
Christmas postcards
again this year. If you would like one you can submit your address
here
. I am also selling a calendar with photos of my fosters from this year. You can pick it up
here